The Rions Score Global Deal With Sony Music Publishing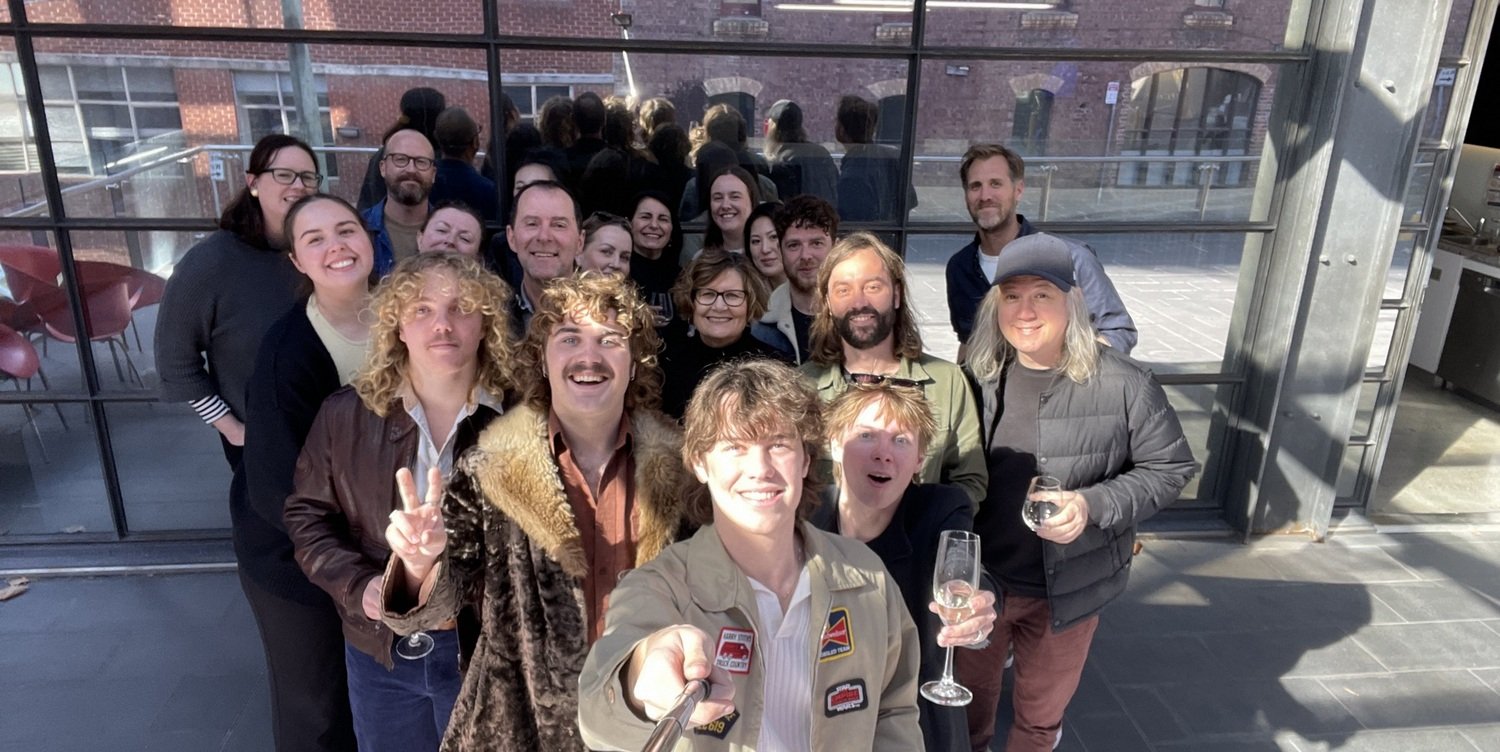 The Rions have the world at their feet, thanks to a global deal inked with Sony Music Publishing Australia.
The Northern Beaches indie rock group signs with the music publishing giant ahead of the Aug. 11 release of Minivan, their debut EP.
Formed by Avalon schoolmates Noah Blockley (lead vocals, bass guitar), Harley Wilson (guitar), Asher McLean (guitar) and Tom Partington (drums), The Rions are one-time winners of triple j's Unearthed High competition, taking out the 2021 edition with their song "Night Light."
The song resonated with triple j listeners, appearing at No. 51 on the Hottest 100 countdown that year. The chaps made it two-in-a-row when "Anakin" dropped at No. 64 in the next Hottest 100, for 2022.
Minivan was recorded with producer Chris Collins (Matt Corby, Skeggs, Middle Kids) in the Byron Bay hinterlands, and includes the previously released "Scary Movies" and the title track.
Avatar lead Sam Worthington is a fan. Speaking with triple j earlier in the year on a junket to promote Avatar 2, the actor remarked, "I've got all The Rions' merch. I love that band."
He's not the only supporter with clout.
"We are thrilled to be working with The Rions and can't wait to help amplify their music to the world," comments Damian Trotter, managing director, Sony Music Publishing Australia.
"As a band in love with cinema and the way music can be used across all art forms, it's incredibly exciting to be joining forces with the team at Sony Publishing," reads a statement from the artists.
"We love expanding The Rions family, so it means everything that Maree, Craig and Damian have welcomed us with open arms into theirs."
The Rions' career is guided by Steve de Wilde, artist manager with UNIFIED Artist Management.
"We're really excited to partner with Sony Publishing in the next phase of this incredible band's career," he comments.
"Damian and the team have such an impressive track record, and I can't wait to see what this pairing of creative minds can unlock on a global scale."
Since their breakthrough in 2021, The Rions have opened for Lime Cordiale and Boy & Bear, snagged slots at Grapevine Gathering, Party In the Paddock and Festival of the Sun, and completed a 10-date sold-out tour in support of "Scary Movies."
This October, the foursome will perform at Yours & Owls Festival 2023, and Grapevine Gathering.
At Sony Music Publishing, The Rions join a roster that includes catalogues from The Beatles, Queen, Stevie Wonder, Michael Jackson and such contemporary songwriters as Ed Sheeran, Beyoncé, Lady Gaga and Calvin Harris.
The Music Network
Get our top stories straight to your inbox daily.