The Brag Media Unveils Movember Charity Zine With Cover Stars The Rubens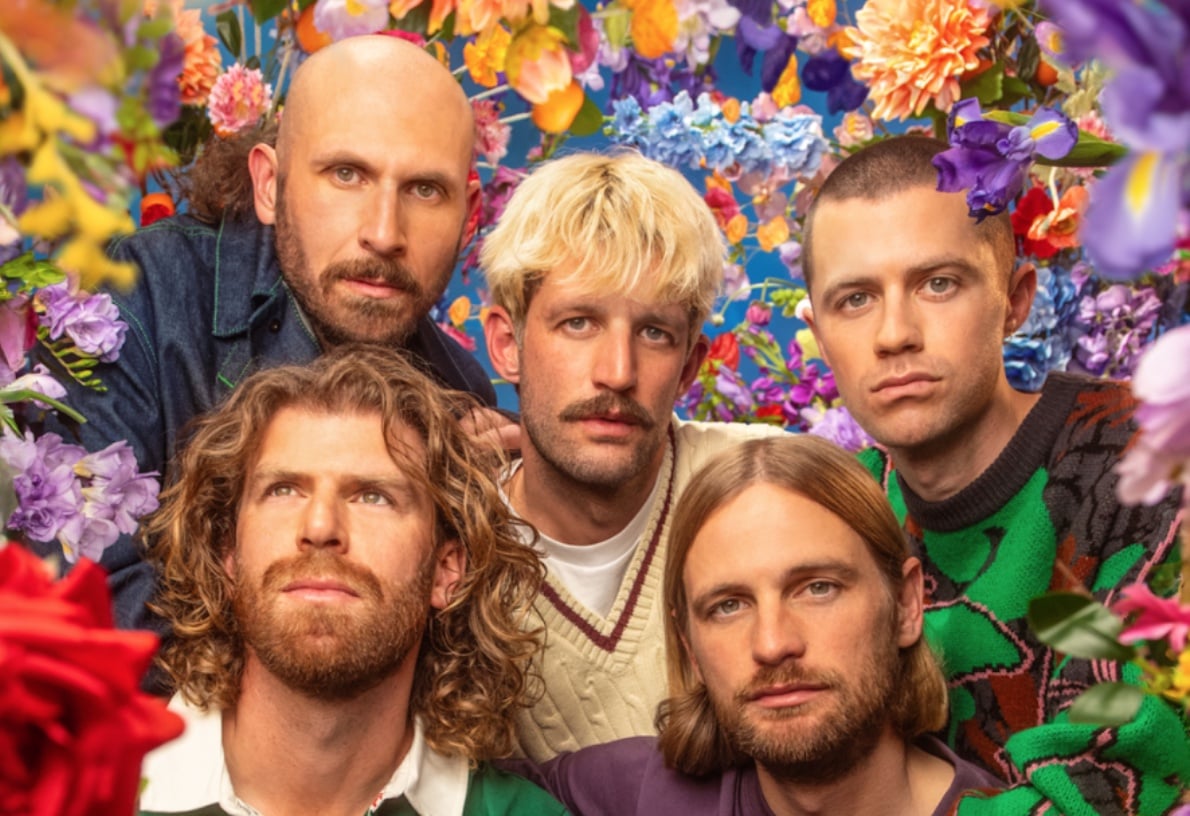 Image: Giulia Giannini McGauran
A limited edition Rolling Stone Movember Zine is on the way with The Rubens as cover stars.
The Australian rock band will front the custom zine, which is a first for Rolling Stone in Australia since its return under The Brag Media umbrella in 2020.
The Rolling Stone Movember Zine is being distributed on an exclusive run of just 20,000 copies and will be available in cafés, sporting clubs, barber shops, and community centres to help raise awareness for Movember and its multiple initiatives.
The Brag Media collaborated with illustrator Cass Stevens in order to hark back to the height of the Aussie street press aesthetic.
The cover story sees The Rubens' frontman Sam Margin open up on the band's experiences with mental health, diving into strategies for prioritising good mental health on tour.
"It's important to remember everyone is an individual with their own needs," Margin says. "Will, our bass player, he brings his goggles on tour with him so he can go and swim laps. For me sometimes I just need to go vintage shopping for half the day and be by myself, listen to a podcast, or stay in bed all day and sleep. Everyone needs to be able to take their own individual time to look after their mental health."
The zine also features artist essays from fellow local acts including Lime Cordiale, The Buoys, and Dune Rats, exploring and tackling the 'Why' behind their support for Movember.
The zine has been designed to honour Movember's 20-year 'Order of Mo' campaign, encouraging a not-so-secret society of movers, growers, and party-throwers to unite to take on mental health and suicide, prostate cancer and testicular cancer. The campaign creative was done in collaboration with UM and Mediabrands Content Studio.
The content created in the zine will also live digitally and be housed in a Movember x Rolling Stone microsite. The site will help punters hit the landing page to sign up or donate when they scan the QR code on the mag. The Brag Media is also supporting Movember with a $10K donation to an employee embarking on a personal Movember journey.
In his Guest Editor's letter, Movember co-founder, Travis Garone, said: "As we embark on this journey through the pages of Rolling Stone magazine, it's my privilege to introduce you to an iconic alliance between facial hair and music. So, as we dive into a season where music and moustaches unite, answer the call. Together, we can change the face of men's health. For those about to grow — we salute you."
The Movember Zine edition, with The Rubens on the cover, hits selected stores in Australia from October 3rd.
The Music Network
Get our top stories straight to your inbox daily.