Wildest Dreams: Taylor Swift Completes 'Swift Sweep' on ARIA Chart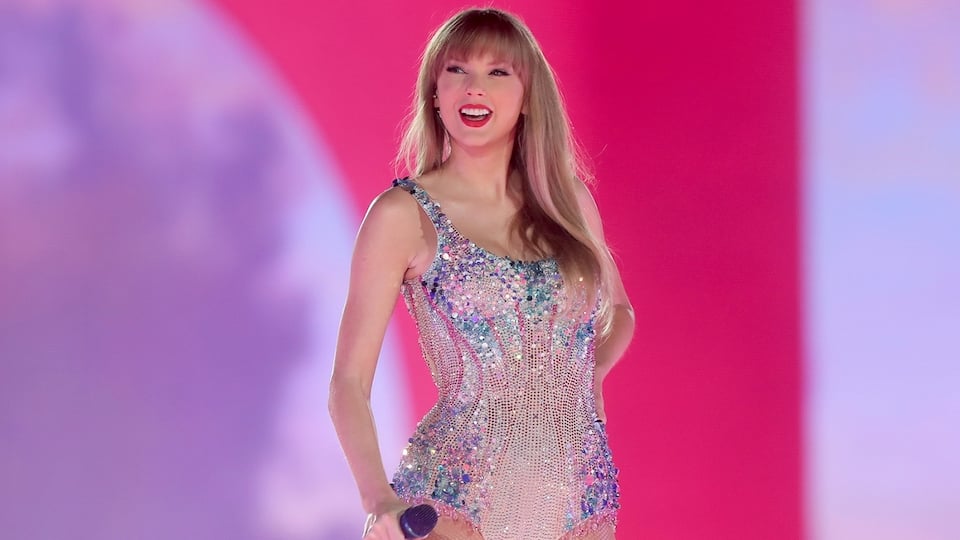 Taylor Swift is living her wildest dreams in Australia, where she sets new marks for ticket traffic and recorded music consumption, despite being a long way from here, and the best part of a year out from her latest studio LP.
As Swifties sweated over their laptops last month, waiting for the good news (or bad) on whether their name was called for The Era Tour tickets, pre-sales passed all-time records.
Then, last week, she set a record on the ARIA Chart, by delivering an unprecedented Swift Sweep.
While both feats are historic, they're also bizarre. Swift won't tour here for another nine months. And when she does, only two cities get in on the action.
Swifties, it turns out, are happy to wait for their hero. And travel.
As for Swift's lock on the ARIA Chart, she does it with albums which largely fall into the "classic" category, the most recent of which, Midnights, arrived some nine months ago.
? @taylorswift13 is getting a ✨reputation✨ for breaking chart records. Six Albums in the top 10 on this week's ARIA Albums Chart, taking out the entire top five, a new record! ❤️‍??❤️‍?#ARIA #ARIACharts #TaylorSwift #NewMusic #AusMusic pic.twitter.com/r882ZuM63l

— ARIA (@ARIA_Official) July 7, 2023
Midnights returns to No. 1 on the ARIA Chart, published July 7, for a 13th non-consecutive week at the summit.
TayTay owns the albums tally by loading the entire top five, and blowing away the "record for dominance" – as ARIA describes it – previously held by Michael Jackson, who had the top three albums the week after he died in 2009.
Behind Midnights is Lover (at No. 2), 1989 (No. 3), Reputation (No. 4) and Folklore (No. 5), while Red (Taylor's Version) returns to the top 10 at No. 9.
Expect Swift to make a dent in the next chart, published July 14, thanks to the release last Friday of Speak Now (Taylor's Version), the third instalment of Taylor's "Version" releases.
Speak Now (Taylor's Version) includes six previously-unreleased songs, including "Castles Crumbling" (From The Vault) featuring Hayley Williams, "Electric Touch" (From The Vault) featuring Fall Out Boy, and "I Can See You" (From The Vault).
Swifties' sales and streaming frenzy is, of course, an entre to her seven-concert visit to Australia next June, produced by Frontier Touring.
According to the concerts juggernaut, she'll be the first artist since Madonna (in 1993) to perform three concerts at the 100,000-capacity-plus Melbourne Cricket Ground. And with her four dates at the 83,000 Accord Stadium in Sydney, she's entering unknown territory.
Pre-sales were at "record-breaking" levels, notes Ticketek, the official ticketing agent for both venues.
If you missed out, tough luck.
All tickets are sold out.
Tickets to @taylorswift13's | The Eras Tour presented by Crown are now sold out! Stay vigilant and don't fall for scammers ❌ We'll see you next February! ? pic.twitter.com/wXZL6dmqmd

— Frontier Touring (@frontiertouring) June 30, 2023
The Music Network
Get our top stories straight to your inbox daily.