Rihanna and Super Bowl Draw 329,000 Metros For Seven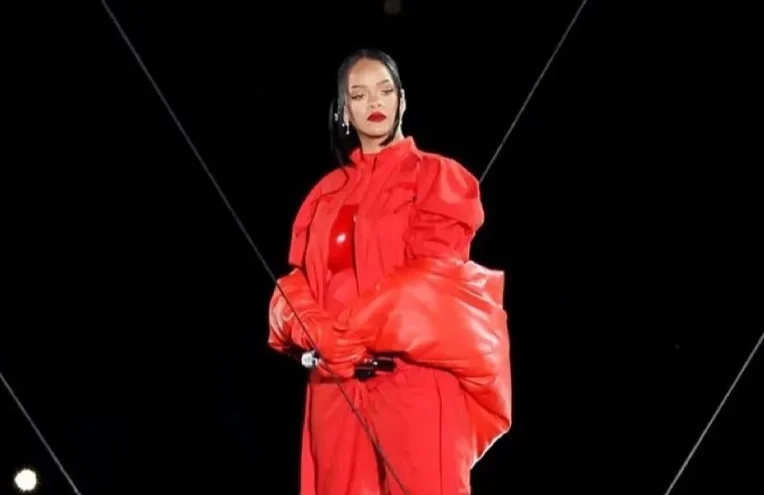 Seven's Super Bowl coverage yesterday afternoon which included Rihanna's halftime entertainment spot drew 329,000 overnight viewers in five capital cities.
It ranked No. 5 in the 26—39 age group.
It was down from 383,000 metros last year but up on 2021 (279,000) and 2020 (265,000).
But while there ESN had a further 190,000 viewers) these numbers don't include Foxtel or 7plus streaming.
Anecdotal commentary suggests that Australians watching the game at sports bars and clubs have risen three-fold in recent years.
Last year Seven claimed a total of 1.87 million national viewers and the star-studded hip hop with Dr. Dre, Snoop Dogg, Kendrick Lamar, Eminem, Mary J. Blige and 50 Cent set peaked at 977,000 (29 million households in America).
More than 112.3 million watched in the U.S. and 22 million internationally.
In 2023, 28.5 million U.S. households tuned in (an estimated 115 million) to see the Kansas City Chiefs and Philadelphia Eagles battle if out at Arizona's State Farm Stadium.
During Rihanna's set, there were 10 million googles querying her baby bump.
In a red Loewe-designed jumpsuit by Loewe, the singer faced the same accusations as Katy Perry and Red Hot Chili Peppers in past years of lip-synching.
But she still had the crowd enthralled with a 12-song set (she had 39 versions of the setlist trying to squeeze it into 13 songs), opening with "Bitch Better Have My Money" which lit up Twitterland to fireworks at the finale with "Diamonds".
In a radio interview days before the show, Rihanna had murmured, "I'm thinking about bringing someone," generating speculation of a cameo from Jay-Z, Drake or Eminem.
But of course, she was referring to her second baby with boyfriend A$AP Rocky.
It was the first time Apple Music took over as naming rights sponsor of the Super Bowl halftime show, replacing Pepsi, which had sponsored the previous ten halftime shows.
Rihanna's pregnancy was not the only announcement at the game.
An ad for U2 confirmed the super-group was playing a residency this year at Las Vegas' new 17,500-seat MSG Sphere as part of a project called U2:UV Achtung Baby Live At The Sphere.
Drummer Larry Mullen Jr. is sitting it out due to back surgery and replaced by Bram van den Berg.
Ads during the Bowl telecast cost $7 million for each 30 second spot.
They were for the most part strong on '90s music and humour.
According to "Billboard", Sony Music Publishing (SMP) scored the most with 15, Universal Music Publishing Group had seven, Warner Chappell Music landed six or seven, BMG had five, Primary Wave and Reservoir had three apiece and Kobalt had one.
The Music Network
Get our top stories straight to your inbox daily.