What do Sting, Nick Cave and Thom Yorke have in common? They're dropping the grump and chilling with age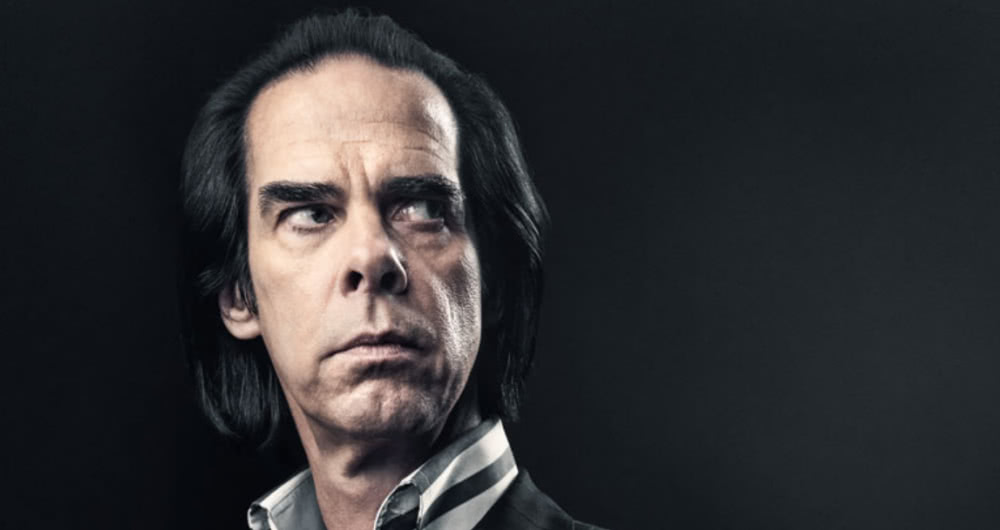 Late night U.S. TV is a strange concept. Here, you have a tightly-wound package of entertainment, led by a gregarious host and his band playing along, waiting for their cues. We get the full package of politics, alternative looks as the day's news. And some music. The real sizzle in the steak is the line-up of famous guests, who walk on out and give a few minutes of their time to dazzle us. Tell some funny stories. Maybe promote a new record or film. Then get off.
The celebrities must be bricking themselves in the Green Room (The Mighty Boosh's Julian Barratt admittedly had a freak-out during one spell on the U.K.'s Jonathan Ross Show).
On network TV, everything is rehearsed, polished, slick. And mainstream.
So, it was perplexing to see Thom Yorke sat for a chat with Stephen Colbert on The Late Show last October. The Radiohead frontman doesn't typically go in for comfy-seated interviews. He doesn't fit the formula. We tend to think of Thom twiddling knobs on a mixing desk, swaying at a piano, staying well away from cameras.
But here he was talking Brexit, smiling (a bit) along with Colbert who, to be fair, is the best in the business.
Watch Thom Yorke on the 'Late Show':
Fast forward a few weeks, and Yorke was on the West Coast cutting three live recordings on Jimmy Kimmel Live, for his first televised late-night musical appearance.
And for the hattrick, he returned to New York and Colbert's show to perform another number.
Yorke isn't the only Rock And Roll Hall of Famer going on an unlikely charm offensive. Sting has also been doing the rounds in recent days. The Police frontman is many things, but a warm-and-cuddly TV guest isn't on his CV. It is now.
Sting is a guy who oozes confidence, enough for an entire football squad. Though he's not always easy to play with. His Police bandmates Stewart Copeland and Andy Summers have talked at length of the impossibilities of working with the blonde-haired Brit. "It's not a democracy," Summers has said of the trio. "It's an ego-cracy." And Sting is the boss.
The "Don't Stand So Close to Me" singer dropped by Jimmy Kimmel's show last week to tell fun stories, and help promote the return of his musical The Last Ship. Sting has a lot invested in its success, and the reviews have been warm. Then again, on James Corden's Late Late Show on Monday night, Sting was sailing on again, singing a show-stopper.
Watch Sting on Jimmy Kimmel Live:
Something strange is going on. The grumpy older white men of music are having a change of heart. They're thawing out, warming up, reaching out.
Nick Cave doesn't suffer fools gladly. Few artists strike fear in the hearts of journalists quite like Warracknabeal's finest. When managing editors scan their team for candidates to interview Cave, writers have been known to run and hide. He'd eat cub reporters alive, give veteran hacks a sleepless night.
On Friday night in Brussels, Cave will wrap up his months long "Conversations" tour. Our very own Prince of Darkness has been taking questions from the audience in what Variety described as an "extraordinarily show that is part Q&A, part music and part group therapy."
Nothing is off-limits. Cave has talked about the pain of losing his son, and answered queries on sexuality, addiction.
Bruce Springsteen, while hardly a curmudgeon, has been a red carpet regular in recent months. Sir Rod Stewart let us in on his other life when he presented his model train city, by way of a cover story in Railway Modeller magazine. Stewart did later get into a fight on New Year's Eve, but we suspect his miniature trains collection mostly keeps him out of trouble.
Are the old boys just growing up and chilling out with age? Or just maybe, the heritage acts that shaped your mum and dad's record collections are struggling to stay relevant in 2020.
In a streaming age, where an 18-year-old Billie Eilish cleans up at the Grammys and takes out the Hottest 100 poll on the other side of the world, running amok in pop music with grey hair is like wearing a clown mask to a kid's party. You just can't do it anymore.
Raise your eyebrows, wring those hands a bit and enjoy watching the old-school outliers, the brawlers and the paranoid androids relax and smile for the cameras.
But if we ever see Bob Dylan or Tom Waits do Carpool Karaoke, it's surely a sign of the apocalypse.
This article originally appeared on The Industry Observer, which is now part of The Music Network.
The Music Network
Get our top stories straight to your inbox daily.