Spotify took the moral high ground on R. Kelly & XXXTentacion. Don't be shocked, this has happened before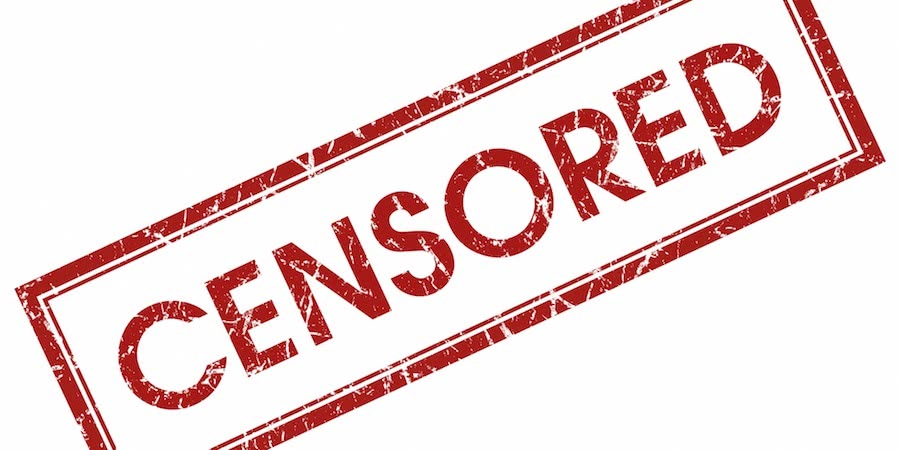 For a brief moment, Lostprophets were a big thing. If you were a teenager in Britain in the 2000s, and angsty, emo rock blew-back your dyed hair, you had an opinion on Lostprophets. Many had a positive opinion.
Lostprophets had a U.K. No. 1 album with 2006's Liberation Transmission, another three cracked the top 5. Their most recent release, 2012's Weapons, reached the top 10.
The Welsh alternative rock outfit also had two top 10 singles on the Official U.K. Singles Chart, and 11 career top 40 singles.
But you won't find them on Spotify. You won't see their catalogue on Apple Music either. You can't buy their CDs online from HMV, the once great British music and entertainment retailer. Lostprophets' music has been blacklisted.
When Spotify last week presented a new policy whereby "hateful content" would no longer have a place in its library, and artists engaging in "hateful conduct"  were no longer welcome to play, many were surprised the world's leading streaming brand would take the moral high ground.
R. Kelly and XXXTentacion no longer met Spotify's standards. The U.S. R&B star and rising hip-hop artist will be punished; their music will reportedly no longer be included in Spotify's algorithm-based and editorially curated "recommended" playlists, though their catalogs will remain on the service.
"We don't censor content because of an artist's or creator's behaviour, but we want our editorial decisions – what we choose to program – to reflect our values," Spotify explained in a statement. "When an artist or creator does something that is especially harmful or hateful, it may affect the ways we work with or support that artist or creator."
That's one heaving can of worms. Billboard takes a deep-dive into Spotify's new rules, which beg so many questions. Where does Spotify draw the line? Who's to say a lyric is "hateful?" Is removal forever? How dare Spotify engage in censorship!!!
Well folks, this is nothing new.
Lostprophets' music is non-existent on so many retail and subscription platforms not through accident or oversight.  In 2013, Lostprophets frontman Ian Watkins was sentenced to 35 years in prison for a string of disturbing sex crimes.
When those details were made public, HMV moved quickly and pulled all Lostprophets' music from the shelves of its then 140-store chain.
Without fanfare, others fell in line. Five years on, Lostprophets remain outcasts (many of their videos, however, are still available on YouTube).
Watkins' case was so grotesque, few observers would openly blame retailers for their swift, decisive action. Also, Gary Glitter has been quietly punished by music retailers for his own sexual offenses.
The music industry can make you a star, and make you disappear
From time to time, the record business will yank troublesome music and artists. When Rolf Harris was convicted of indecent assault in the U.K back in 2014, the Aussie entertainer's name disappeared from the ARIA Hall of Fame, which he had been a member of since 2008.
There are other industry examples, none are announced or celebrated. The Sex Pistols were dumped from their label EMI when, at the peak of their powers, they turned the air blue on Bill Grundy's afternoon show. EMI, that fine British institution, was told to release the band by higher powers.
R. Kelly and XXXTentacion have been accused of some heavy duty offenses. They deny them and they're free men. It's worth noting, R. Kelly was arrested 15 years ago on charges of possessing child pornography and has been the focus of lawsuits in which he was accused of having sex with underage girls. He was never convicted.
Reps for XXXTentacion, who is awaiting trial for alleged aggravated battery of a pregnant woman and witness tampering, questioned whether Spotify would continue to include on its playlists other artists accused of abuse, including Gene Simmons of KISS, David Bowie, Dr Dre and James Brown.
a response from XXXTentacion's team on Spotify's decision to remove him from playlists pic.twitter.com/ivtEDJ2yGS

— Joe Coscarelli (@joecoscarelli) May 10, 2018
Others are calling racism over the latest Spotify decision, which coincides with a loudening #MuteRKelly movement. Deafening, perhaps. Protesters gathered outside Kelly's concert at Greensboro Coliseum in North Carolina later last week and, although it didn't announce the move, Apple Music separately stopped promoting his music on some of the featured playlists.
Like it or not, streaming platforms are applying a moral code to their music inventory. Is it a slippery slope? Probably? Did they jump the gun? Maybe? Could they have gone further? Surely. Will they do this again? Certainly.
Is any of this new? Nope.
This article originally appeared on The Industry Observer, which is now part of The Music Network.
The Music Network
Get our top stories straight to your inbox daily.