Spotify's Daniel Ek is really a hands-off manager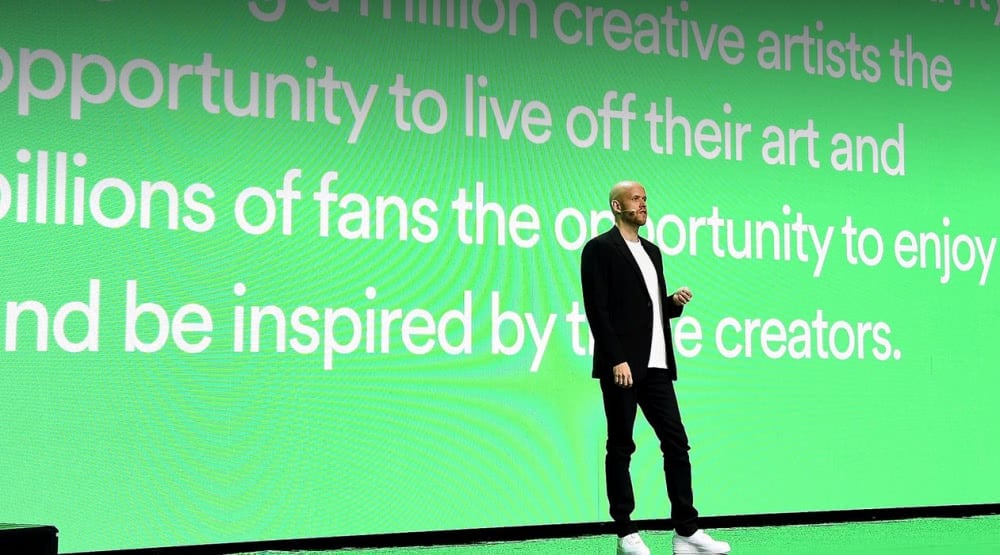 If you work in music, or just love the stuff, the name Daniel Ek stirs all types of emotions. He's either your White Knight, or Dr Evil. The Swedish Super-Geek or the guy who turned recording artists' dollars into cents.
He's none of these really. According to the Spotify founder and CEO, he's a thinker, a hand-off manager who's instilled a Swedish "consensus-driven culture" into the streamer, and he typically lets his executive team make the calls.
In an interview for The Observer Effect, Ek went deep on his hopes and ambitions in the podcast space, the place where algorithmic and editorial playlists meet, parenthood and more.
On decision-making, only the biggest issues make it on up to Ek's desk.
"I trust them and the analytical way they look at things," he said of his executive team. "When they do run things past me, it's because they truly want my advice," he continues. "In short, very few things — despite what I just mentioned, which is typically five or six things a day where people want my time — make their way up to me."
Ek is planning well into the future. Currently, he's locking in Spotify's plans five years from now.
"I trust my team to manage the day-to-day, shorter-term initiatives and iterate as needed based on data and insights," he notes. "They're the best at that and I appreciate that this then frees me up to think about the long term."
The Swede preaches on thinking. "I typically tackle one topic a day which takes a lot of my time," he explained. "I don't think most executives dedicate enough time to thinking. They spend too much time in meetings."
And he gave an analysis on what the ideal meeting looks like. Broken down into three key areas, the desired outcome of the meeting should be clear from the outset, and the various options and the roles should be clear ahead of time.
The entrepreneur also introduced "algotorial" to the world, a mashup of using editorial insights to gauge the human touch, and applying algorithms to blast those playlists into the right ears.

It's a human angle on a leader who was widely slammed following an interview he gave with Britain's Music Ally in which he appeared to suggest musicians in the streaming age need to rely less on the "narrative fallacy" on royalties, and work harder.
He was quoted as saying, "you can't record music once every three to four years and think that's going to be enough. The artists today that are making it realise that it's about creating a continuous engagement with their fans. It is about putting the work in, about the storytelling around the album, and about keeping a continuous dialogue with your fans."
At Spotify, decisions are made by committee. And they take time. It's a "consensus-driven culture" he told The Observer Effect. "Americans typically say, 'Well, I thought you, Daniel, were supposed to make the decision,'" Ek said. "And I'm like, 'No, I mean, you can make it if you want to.' Some people don't like that ambiguity; that's not for them."
In other news, Spotify is launching its own set of Weekly Top 50 charts, include a U.S. Weekly Album Chart, a Global Weekly Album Chart, plus a U.S. Weekly Song Chart and a Global Weekly Song Chart.
Introducing Weekly Music Charts ?

The Top Albums and Songs streamed globally, every Monday.

For more daily chart updates, follow @spotifycharts on Twitter. pic.twitter.com/oiEmgsho8P

— Spotify (@Spotify) October 5, 2020
The new charts will measure streaming activity from Friday through to the following Thursday, and will be published each Monday.
Spotify's charts push follows Billboard's move last month to publish two new weekly charts tracking the most popular songs on the planet, the Billboard Global 200 and Billboard Global Excl. U.S.
This article originally appeared on The Industry Observer, which is now part of The Music Network.
The Music Network
Get our top stories straight to your inbox daily.