Mutually-assured destruction: How Spotify and Apple Music will kill each other off [op-ed]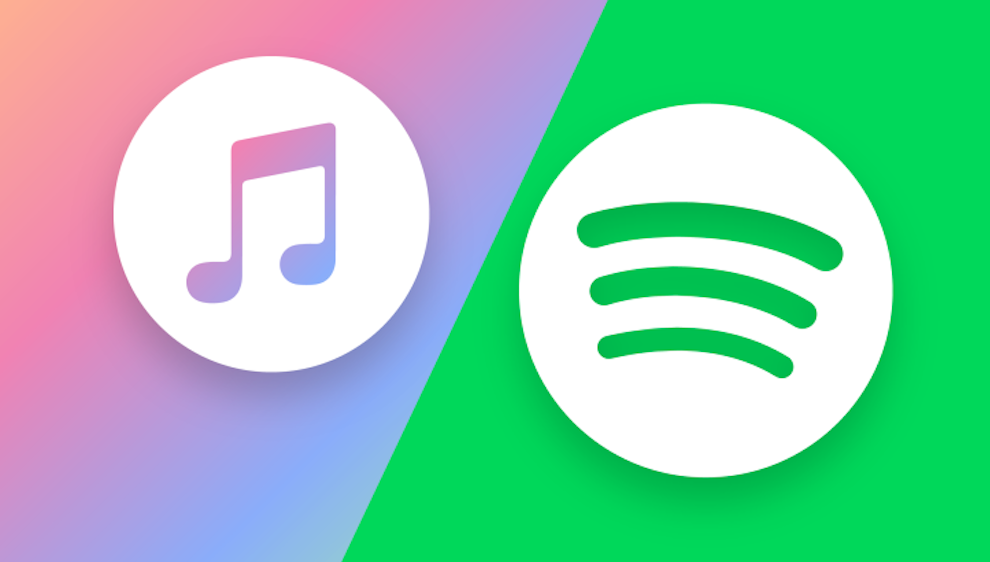 A number of acts have accused Spotify of purposefully excluding their new songs from editorial playlists after they debuted the music elsewhere.
Nicki Minaj has made similar claims after she premiered music from her 2018 album Queen on her own Apple Music Beats 1 radio show.
While it makes a certain type of business sense for Spotify to hold back on promotion if an artist strikes a deal with their direct competitor, this latest round of complaints suggests that Spotify has extended this lack of promo to music that appears "anywhere in advance of Spotify" – in one case, a premiere on a music blog.
Digital Music News viewed written correspondence from Spotify, explaining their "release parity" policy: they won't promote any new music that appears "anywhere" in advance of it landing on their platform. This includes banning the music from their editorial playlists, inclusion on which drives huge first-week streaming numbers, which many artists rely upon for a strong chart debut.
As Nicki Minaj pointed out last August when she copped similar treatment, this policy isn't an across the board thing.
"Spotify put Drake's face on every playlist but told me they'd have to teach me a lesson for playing my music 10 minutes early on #QueenRadio," Minaj wrote. "Even though they've been giving away my music for free for years and I am one of the top Spotify artists of all time."
This refers to an embarrassingly over-the-top promotional campaign for Drake's Scorpion, which saw his face flood the cover of every Spotify playlist, including 'Best Of British' and 'Rock'. The backlash from subscribers was so fierce that many demanded refunds for their 'non-advertising' tier – as this was clearly one big Drake promotion.
"Spotify had to teach me a lesson but rewarded the man who has had an Apple radio show the longest; inadvertently helping the Apple platform the most," Minaj tweeted.
"They took away my promotion they had promised for the first couple of days because of this."
Spotify denied the claims, pointing out how they supported her with a Times Square billboard and included her music on their New Music Friday playlist, which all resulted in her single 'Bed' seeing an increase in Spotify plays. It's a strong argument.
When @Beyonce gives you Lemonade… https://t.co/VNXOfiiJ9w pic.twitter.com/6g4ykSeyGo

— Spotify (@Spotify) April 23, 2019
Spotify and Apple Music also heavily promoted Beyonce's 2016 album Lemonade when it finally came to their streaming services in April, three long years after it was first released exclusively on Tidal.
This is despite her husband owning a competing streaming service (Tidal) and her mocking verse on the song 'Nice' from The Carters' album: "If I gave two fucks about streaming numbers woulda put Lemonade up on Spotify. Fuck you."
Chance The Rapper also struck a deal with Apple Music to exclusively host his Coloring Book album for two weeks, seemingly without any punishment from Spotify.
So, even if we assume that Minaj was merely acting like a sore loser – a Times Square billboard is hardly Spotify burying her new record, plus she also accused Travis Scott, who beat her to the number one spot, of massaging the charts with merch bundle deals – these latest claims are still quite serious.
As I said, Apple Music is a direct competitor. All's fair, and all that jazz. But the music that Spotify refused recently to playlist had only appeared on a blog. Premieres on blogs are a huge part of the rollout campaign for most records, and in no way competition for future Spotify listens.
These 'exclusives', where a song will sit on a blog for 24 hours or so before being widely disseminated, are good for both the music publications and the artists. Most labels coordinate such exclusives as part of an overall advertising campaign with a publication.
Only the likes of Beyonce and Frank Ocean can drop music on an unsuspecting world and expect it to be shared by the press. If labels and artists begin to believe that previewing music on any other platform – be it Pitchfork, a local radio show, or a competing streaming service – will result in punishment from Apple Music or Spotify, they will get cold feet when it comes to any such pre-promotion.
This will cut into the advertising revenue that blogs rely upon to exist, it will destroy the pre-release campaigns that artists and labels rely upon to properly promote an album – and it will kill off any of the 'exclusive' deals that the likes of Chance and co. strike with streaming services in order to make money from their music
This latter scenario isn't such a bad situation. As it stands, only the top tier artists such as Jay-Z, Chance, Kanye, Taylor, Rihanna, Frank, Drake, et al. can afford to purposefully limit their new records to one streaming service without cutting into their first week streaming numbers. These deals are good for the artists – Chance was paid half a million for a fortnight of exclusively – but terrible for fans, who found themselves having to subscribe to three different streaming services just to keep up. (Ever the Dad, Garth Brooks signed an Amazon Music exclusive for his record.)
Disney+ launches in Australia next week, and its appeal is the exclusive catalogue of content it offers: Marvel, Star Wars, The Simpsons, The Great Muppet Caper. Likewise, Netflix and Stan compete based solely on exclusive deals.
Viewers are trained to expect television companies to compete with each other – from free-to-air to streaming, this has always been the way. But music seems different, somehow. It's in the waterstream. It's carried through the air. It belongs to everyone. It's older than language. And nobody is going to put up with streaming services that offer up every third new release, bouncing angrily between apps as they try to work out where they can listen to the new Childish Gambino record.
They will just give up, and the foothold that Spotify, Apple Music have gained over the past five years will be lost – to piracy, to YouTube, to any easier option that presents itself. And if Spotify and Apple Music continue their game of mutually assured destruction, blacklisting artists, scrapping for exclusives, and trying to wipe out blogs and radio while they are at all, a better option will jump in and fill the gap. It always does.
Music is valuable, but time is a non-renewable resource. If we can't find something quickly and easily, we will start to look elsewhere.
The Music Network
Get our top stories straight to your inbox daily.