Mallrat, David Morgan and More Land Final Export Grants From Sounds Australia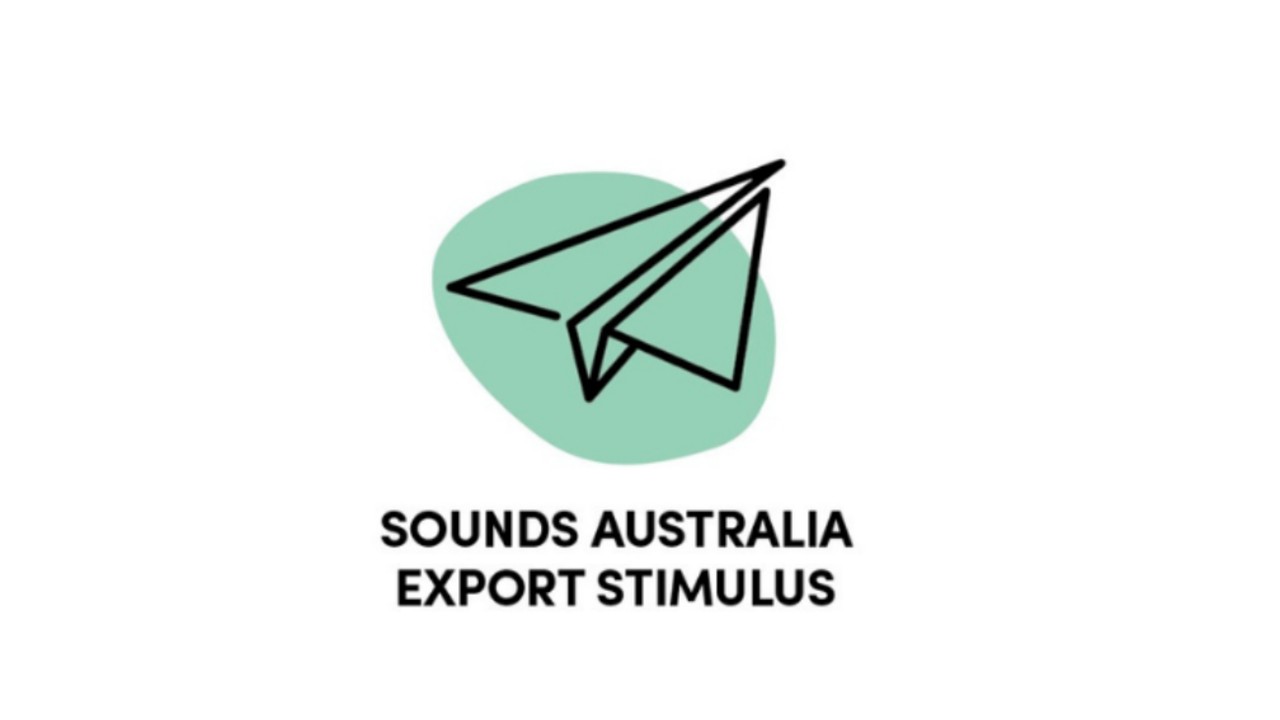 Sounds Australia has awarded nearly $370,000 to 29 successful applicants as part of the third and final round of its Export Stimulus (SAES) package.
Recipients include artists, producers, songwriters, composers, managers, publishers and crew. 
Sounds Australia reports that $1,213,609.32 was awarded across three rounds to 92 applicants, made up of 328 individuals.
 The targeted funding aimed to counter increased costs associated with exporting during COVID-19, including insurance premiums, compliance consumables and expediting visas.
For Millie Millgate, executive producer at Sounds Australia, it is time for the next step.
"What is now clear, however, is that the international appetite for Australian acts is huge and growing," Millgate said. 
"The time is now ripe for the establishment of a dedicated and ongoing Commonwealth Music Export Development Fund that supports artists and music professionals at all levels of their exporting careers." 
In the latest round:
DJ, singer-songwriter and producer Anna Lunoe gets her O1 visa funded to travel to the U.S. to perform behind the new EP "Saturday Love".
Byron Bay psychedelic Babe Rainbow return to the U.S. in October for a tour that includes Mexico shows, and starts with Tame Impala and King Gizzard at California's Desert Daze festival.
After a successful Australian tour, Boy & Bear return to the U.K./Europe after three years, to play headliners, do media and plan for their fourth album.
Management company Lemon Tree Music co-founder David Morgan can join Tones And I North American tour, launched with a "Jimmy Kimmel" appearance.
After his Europe/U.K. tour in May almost sold out, Donny Benet used the funds to play 13 European summer festivals.
Eishan Ensemble, a world/jazz band formed by Persian-Australian tar player Hamed Sadeghi, could play Europe in September and Sadeghi's solo activities in Europe and the Middle East.
Gang of Youths return to North America for headline shows and festivals in support of their ARIA No. 1 album "angel in realtime".
Golden Features aka in-demand Sydney electronic producer Tom Stell could open for ODESZA two LA stadium shows at The Forum.
Naarm/Melbourne artist management and record label Good Manners and acts will head to the U.S. to write sessions, hold industry meetings and research new technologies as Web 3.0.
Brisbane indie folk outfit Hollow Coves could play festivals in Belgium and Switzerland, and then their current 14 shows in North America headlining 500-1000 capacity rooms.
Jaguar Jonze will spend time in Los Angeles, showcasing, promoting her debut album "Bunny Mode", writing and recording, setting up a 2023 tour and following up session opps with We Found New Music, Jam in the Van and Live Nation's Ones to Watch.
Indian-born Jitwam will be touring and promotional activity in U.S. and U.K.
Two Leisurely acts, Flight Facilities and RÜFÜS DU SOL are re-entering the EU and U.K. following three years.
NSW Central Coast folk siblings Little Quirks return to the U.K in October following their debut in May, to play festivals, clubs and radio shows, do writing in London with assistance from publishers Concord, and connect with booking agent ATC Live and label Glassnote Records.
Lunatic Entertainment goes to Mexico with The Lazy Eyes for the Hipnosis Festival and seeks gateways in the Latin market for its roster.
Record producer, songwriter and DJ Maaike Kito Lebbing (aka Kito) will use the funds for her U.S. O1 visa renewal so she can hold her Kito and Friends club nights with female and non-binary guests, record and collaborate with Banks, Emeline, Pussy Riot and Rei Ami.
Mallrat could play Reading and Leeds festivals in the U.K., and do promo in the U.K. and U.S. behind her album "Butterfly Blue".
Photographer Michelle Grace Hunder will spend a month shooting Aussie and U.S. acts.
MY DISCO do E.U. and U.K. headliners behind the worldwide debut of the "Alter Schwede".
Party Dozen, based saxophonist Kirsty Tickle and percussionist Jonathan Boulet, are in the U.K., France and Netherlands for festival and club dates behind the "The Real Work" album.
Pond embarks on a North American tour in November and December to promote their critically-acclaimed ninth album "9".
Psychedelic Porn Crumpets could head to the U.K. and Europe in the summer of 2022. 
Hobart death metal band Psycroptic re-enters the North American market, to promote the "Divine Council" which was released globally in August and bankroll further 2023 touring in Europe, South America and South East Asia.
Rolling Blackouts Coastal Fever completes a North American tour, playing key markets across the US and Canada for the first time since 2019.
The Black Sorrows played 15 shows at clubs and festivals in Italy, Switzerland and Germany last month behind "Saint Georges Road".
Brisbane indie band Thigh Master tour through the U.S. in March and April 2023 when their third album drops.
Newcastle rock band Vacations return to the U.S for their first festival play at Austin City Limits, debut in Mexico and then theatres in America.
The Music Network
Get our top stories straight to your inbox daily.