Serenade Unveils 'Groundbreaking' NFT Capsule With Young M.A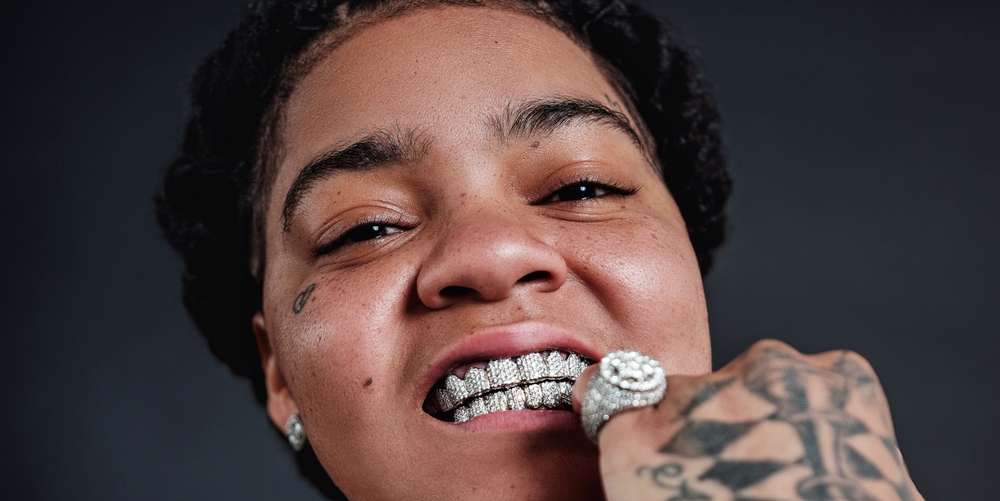 Max Shand's eco-friendly NFT platform Serenade is partnering-up on a content-rich campaign with Young M.A, the New York hip-hop veteran, for the release of an exclusive capsule.
The new NFT partnership is a "groundbreaking" one, say reps for Serenade, highlighting milestones across the length of her career and unlocking goodies, including new music teasers.
The U.K. affiliate of Serenade is powering the digital collectables.
First up is "Brooklyn Chiraq Freestyle," one of five NFT drops starting Wednesday, April 19 under the banner "Herstory in The Making," the title of her debut 2019 album.
Next in line is "Ooouuu," followed by "Petty Wap," "Herstory In The Making debut album," and the final NFT, "Hello Baby."

Included across the rollout are the NFT digital artworks themselves, mobile wallpapers, access to an exclusive artist Q&A, behind-the-scenes snaps from her camera roll and a "first listen" to Young M.A's forthcoming single, full details of which will be announced shortly.

"This debut NFT collection is a snapshot in time, highlighting and paying homage to some of my most meaningful achievements to this point of my career. It's my story," comments Young M.A. (real name Katorah Marrero) in a statement.
Serenade, she adds, "ticks multiple boxes. It's easy to use for my supporters, artist friendly in regard to payments and eco-friendly….I can't wait to build the collection and grow it in the future."
Young M.A became something of a cult phenomenon with the gritty 2014 cut "Brooklyn (Chiraq Freestyle)" and "Sleep Walkin'" mixtape.
Her story continued to grow with 2016's multi-platinum "OOOUUU", and, with "Herstory," she bagged a Top 20 hit on the Billboard 200 albums chart, peaking at No. 16.
"Young M.A is an amazing artist, and we were thrilled that her publisher Reservoir connected us," comments Max Shand, founder and CEO of Serenade.
This is a "once in a lifetime chance to own a rare piece of Young M.A's first ever digital collection," he continues.
The Young M.A alliance is the latest in a growing collection of wins for Serenade's U.K. company.
Earlier in the year, the tech business partnered with the Brit Awards for the industry gala's first-ever NFT collection.
The brainchild of Australia-based Shand, Serenade was created in May 2020, and soft launched in September of that year, initially as a direct-to-artist platform which would enable performers to generate extra cash — and get in extra practice — during their downtime.
Serenade rolled out in the U.K. in August 2021 with rebooted model and a raft of music-related NFTs.
The Music Network
Get our top stories straight to your inbox daily.