Screen Australia funds new docos on Girls Rock! Melbourne & AIR Studios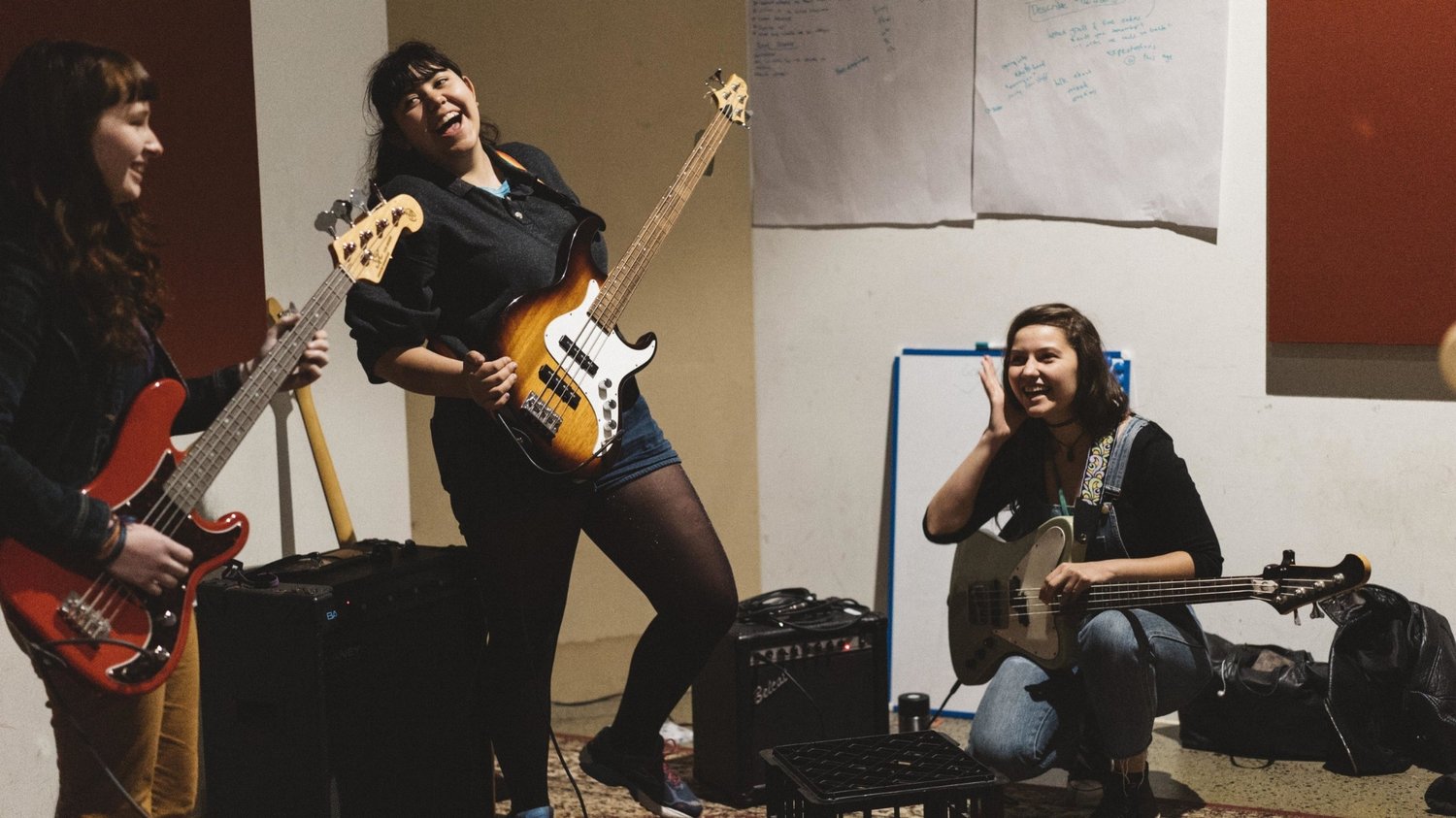 Screen Australia has announced funding of 18 new documentaries to the tune of $3.5 million, including two music-based features about the inaugural Girls Rock! camp in Melbourne, and the legendary AIR Studios in Montserrat.
No Time for Quiet is from Film Camp and follows a group of 40 girls aged 11—17 who find their voice through a unique rock 'n' roll community.
Written and directed by Hylton Shaw and Samantha Dinning (Guardians of the Strait) and produced by Philippa Campey (Galore), it looks at three participants and how they find their sense of belonging and identity through music.
Among the mentors were Courtney Barnett, Camp Cope, Cable Ties, Australian-Sikh slam poet Sukjhit Khalsa, indigenous rapper and street poet Lady Lash and traditional Japanese guitarist Noriko.
Under The Volcano, about AIR Studios, is directed by Gracie Otto (The Last Impresario), and produced by Cody Greenwood (The Beeman) and Richard Harris.
The full-length documentary will tell the tale of the studio "through personal accounts, never-before-seen footage and backed by a blistering soundtrack," according to Rush Films.
It was set up by the Beatles' legendary producer Sir George Martin.
Almost 70 albums were recorded here, by the likes of The Rolling Stones, Michael Jackson, The Police, Sir Paul McCartney, Sir Elton John, Lou Reed, Dire Straits, Duran Duran and Stevie Wonder.
The Police shot the music video for 'Every Little Thing She Does Is Magic' there, and Sting can be seen dancing in the editing room.
In 1995, a volcano erupted and wiped out most of the island.
AIR Studios is left decrepit since but its legacy lives on.
The other 16 documentaries look at tennis champion Jelena Dokic, young Australians suffering from mental health, an acid attack survivor from India, a 10-part series featuring Julian Burnside in conversation with leading defenders of human rights, underground horror filmmaker Dick Dale and the barriers to having an indigenous prime minister.
There's also a two-part series with the working title of Silent No More following campaigner Tracey Spicer to reveal the true story of Australia's hidden epidemic of workplace sexual harassment, and its devastating personal and public cost.
The Music Network
Get our top stories straight to your inbox daily.