Scott Cohen Talks New Song Investment Platform JKBX: 'We Feel Very Strongly That These Are Securities'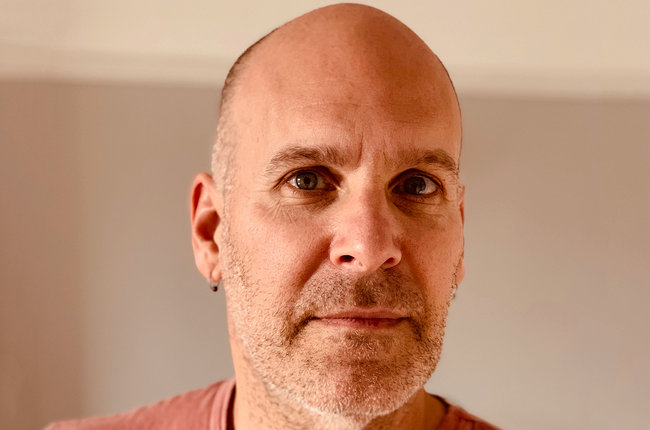 Superfans can get closer to their heroes, and get a cut of the action, with JKBX, a new music investing platform which has swung-open its virtual doors.
The brainchild of Scott Cohen, co-founder of the Orchard, JKBX (pronounced "jukebox") enables music fans and regular investors to reserve stakes in the royalty streams of a growing library of "globally recognised" songs.
"When the songs in your portfolio earn money, so do you," reads the blurb on the official site. 
Cohen, CEO of JKBX and a pioneer in the digital music industry, caught up with The Brag CEO Luke Girgis for the Fear At The Top podcast.
"When I started this I was thinking, if this company becomes a unicorn, a billion dollar company, I've failed," comments Cohen, who served as chief innovation officer at Warner Music Group until the end of 2022. "I think it's got to be at least $10 billion."
Crowd-sourced fundraising projects aren't new, nor is securitizing musical works.
British alternative rock band Marillion is recognised as one of the pioneers of this space, their 2001 album Anoraknophobia completely financed by fans.
In that then-unique fundraising campaign, 12,674 copies were pre-ordered before the album was even recorded.
Four years earlier, in 1997, David Bowie moved the goalposts in financing by selling $55 million in bonds backed by future music royalty payments – the so-called Bowie Bonds.
JKBX takes the concept to another level of transparency and reach.
Its architects are seeking regulatory approval from the US Securities and Exchange Commission (SEC) to sell music royalty streams to investors as a 'Regulation A offering'. What all that means is that investors who opt in can securitize the works, and ultimately trade on the public market.
"No one's done it at this scale," explains Cohen. "Nobody."
At launch, its collection of songs available to invest in outnumber the rest of its competitors combined, he notes.
Also, "some do it regulated, some don't. We feel very strongly that these are securities."
Currently, JKBX enables investors to "reserve" shares in royalty streams from hundreds of songs recorded by Beyoncé, Adele, Taylor Swift, OneRepublic, Ed Sheeran, Kelly Clarkson, Major Lazer, Jonas Brothers and more.
Customers can reserve royalty shares of Leona Lewis' U.K. No. 1 hit "Bleeding Love" (with a listing price of $28.41), "Welcome To New York performed by Taylor Swift ($24.43), "Rumour Has It" performed by Adele (with sound recordings and compositions split, both with listing prices of $25.99) and more than 100 others.
Every song listed is "essentially an IPO," Cohen explains. 
JKBX launched Sept. 12. SEC qualification is expected in the northern autumn, at which point customers can purchase royalty shares of songs.
Trading will officially begin on the platform later in the year, with final approval from the Financial Industry Regulatory Authority (FINRA).
Cohen reckons the platform could spark a revolution, one that's threatened to arrive for the past 25 years but was held back by tech and timing.
"If my retirement is being paid by my passion for music, by having an investment in it, that's super interesting if that plays out," he says. "This is an absolutely natural thing that people will invest in."
Five years from now, the marketplace could be "massive," he enthuses. Individuals investing in music, this "could become a normal thing."
Read more here, read Girgis' op-ed and stream the full podcast below.
The Music Network
Get our top stories straight to your inbox daily.