Townsville's Sammy White named 2020 Toyota Star Maker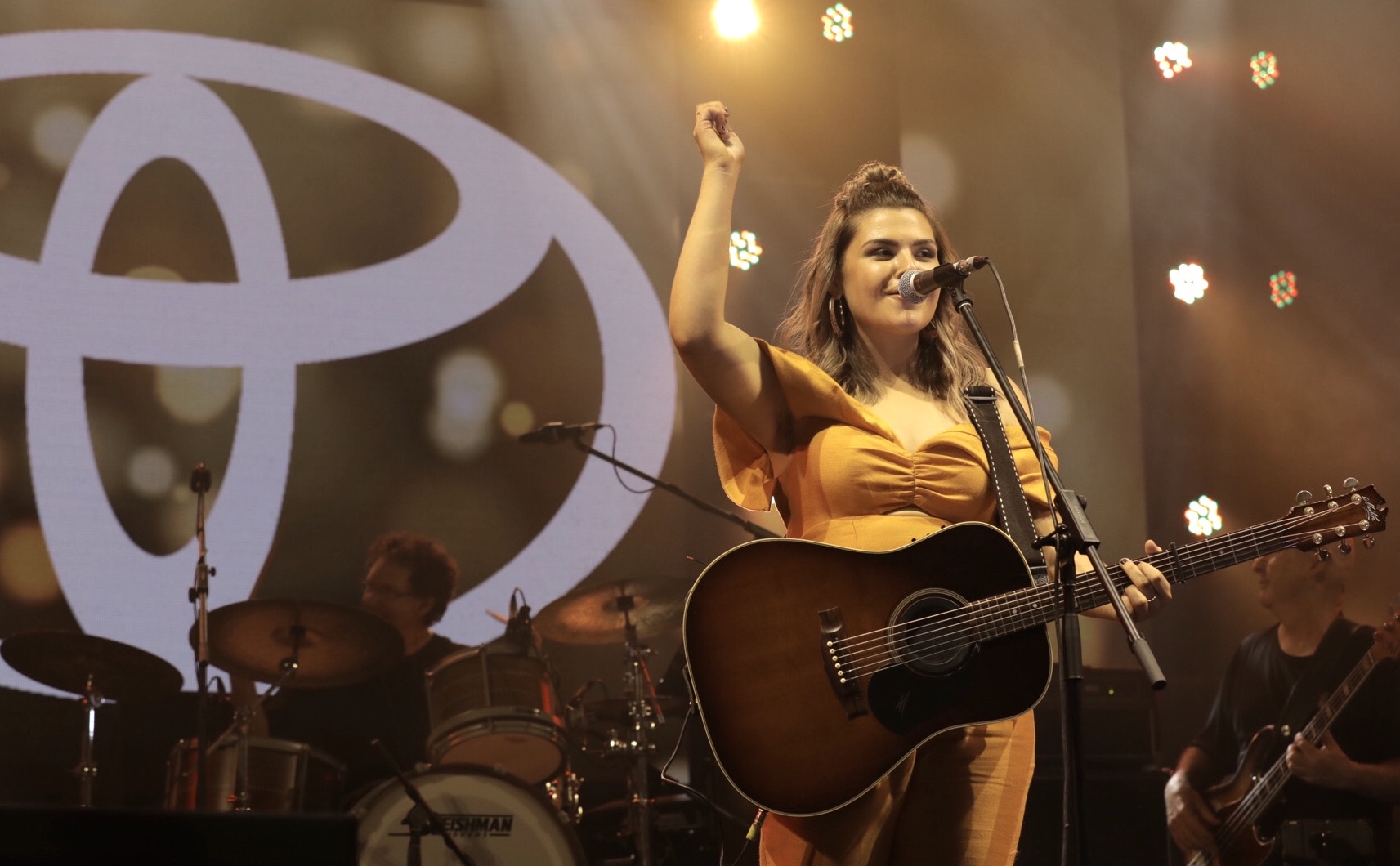 Sammy White has been crowned as the 2020 Toyota Star Maker, coming out ahead of a talented group of ten finalists.
The 41st Toyota Star Maker Grand Final took place overnight in Tamworth, and singer-songwriter White performed her tune 'Drowning My Sorrows'. The tune previously peaked at #5 on the iTunes Country Chart.
It was also a significant occasion for rising women in country music, making up nine of the ten finalists.
The panel of judges included Daniel Biddle, Chairman, Country Music Association of Australia; Justin Thomson, National Content Director, KIX Country Radio; Scott Lamond, Saturday Night Country, ABC Radio; Tom Inglis, HSF Artist Services Greg Shaw, Label owner, and artist manager; Craig Power, The Pub Group, Tamworth; Cheryl Brown, Star Maker Manager Barry Harley, Manager Country Music, Tamworth Regional Council.
"Congratulations to Sammy White on winning the 2020 Toyota Star Maker title," said Harley.
"Sammy is in good company with other female artists who have taken out the Star Maker crown and who are now leading the way in Australian country music including Beccy Cole, Gina Jeffreys, Lyn Bowtell and Kaylee Bell, and we look forward to watching her journey as 2020 Toyota Star Maker."
2019's Star Maker winner Blake O'Connor added; "The possibilities are endless when you enter Toyota Star Maker.
"Star Maker has opened doors and given me opportunities to show more people than ever my songs. It has put me on a greater platform to build a fan base for my career, and I have made friendships and met people that I wouldn't have been exposed to if it wasn't for Star Maker.
"This year has been a massive step forward for my career, and it's one I'm very grateful for."
Sammy White's prize package includes the use of a new Toyota vehicle and a fuel card for 12 months, a return trip to Nashville for CMA Fest with Chris Watson travel and performance in the Aussie showcase.
"Each year, the Toyota Star Maker competition helps unearth some amazing new artists, showcasing the huge amount of talent we have coming up in Australian country music," said Toyota VP sales and marketing Sean Hanley.
"On behalf of Toyota Australia, I would like to congratulate Sammy on taking out the 2020 Toyota Star Maker title. She joins the ranks of past winners, which include Keith Urban, Lee Kernaghan and Sam McClymont.
"It's a well-deserved and significant achievement, and we are so pleased to have been able to be part of what will no doubt be a huge career in music."
Toyota has sponsored the Star Maker fo 25 years, and the TCMF for 28.
More news out of Tamworth over the weekend saw the launch of a brand new National Guitar Museum.
Just before the 48th Toyota Country Music Festival kicked off, the museum opened to the public, helping cement Tamworth's place as Australia's country music capital.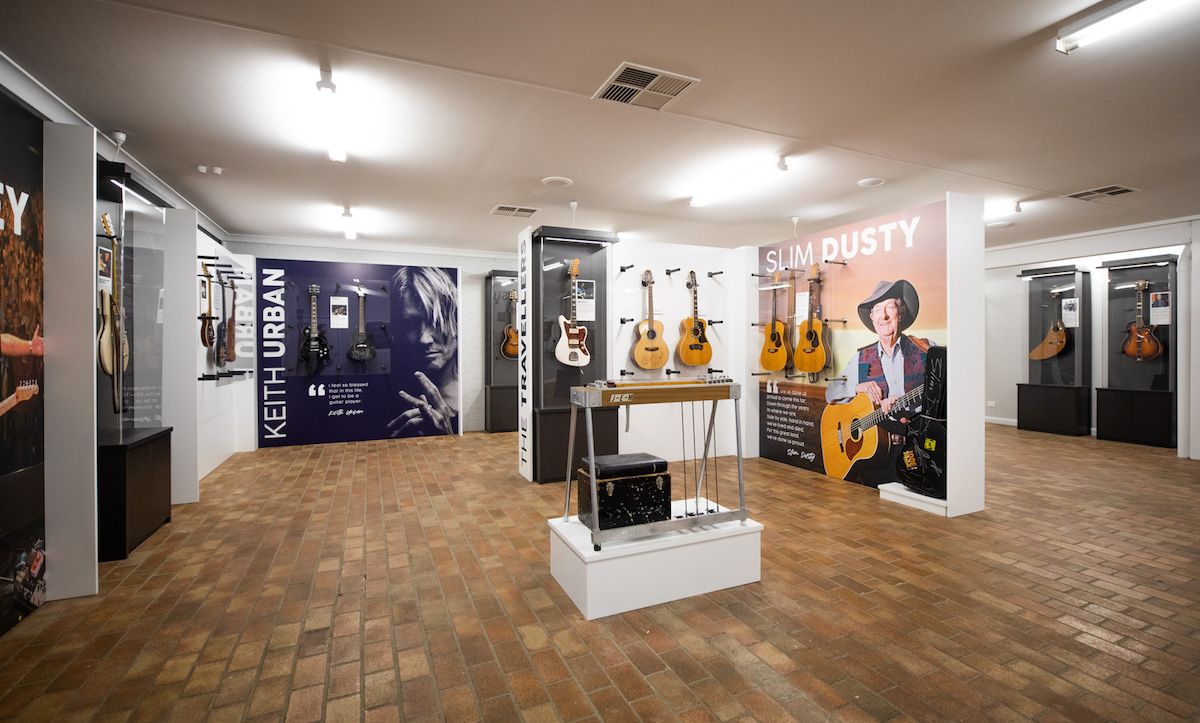 National Guitar Museum / supplied by Tamworth Regional Council
The National Guitar Museum features 45 guitars including Smokey Dawson's original rifle guitar from the 50s, Brian May's travelling guitar, Tommy Emmanuel's first Maton guitar and one of his Fenders, a signed Washburton from Paul Stanley, two of Slum Dusty's, and others performed on by Keith Urban, Dolly Parton, Brookes and Dunn, Kenny Rogers, The Eages and more.
"The guitars that we have been gifted are a tribute to Tamworth's reputation – something that we, as the people of Tamworth, are so proud of," said Tamworth Regional Council country music manager Barry Harley.
"There's nowhere more fitting in Australia to house a National Guitar Museum than in the Home of Country Music and The Big Golden Guitar."
The museum also contains a photographic exhibition by Chuck Bradley titled Instrumental.
"To quote Paul Kelly, "from little things big things grow" – we have great plans for the growth and expansion of The Tamworth National Guitar Museum over time" Harley continued.
"This is just the beginning of our collection but all in all we are thrilled to add another fantastic facility to our region, that visitors will be able to enjoy not only throughout The Festival, but year-round."
The Music Network
Get our top stories straight to your inbox daily.