TMRW Music respond to Reigan Derry's copyright claims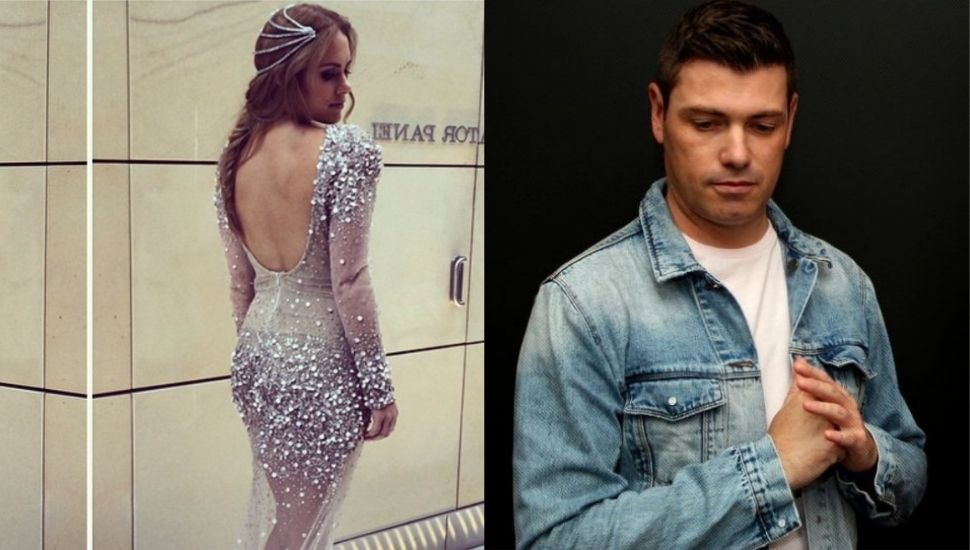 WA singer Reigan Derry took to Instagram yesterday to accuse Melbourne producer Jolyon Petch of refusing to credit her for her vocal contributions on his ARIA-nominated song, 'Dreams.'
In the post, which features a photo of her attending a previous ARIA Awards ceremony, Reagan wrote, "I should be so excited and proud, but I feel so invisible and powerless. I should be celebrating my only ARIA nomination in my whole life of singing, except the 'artist' Jolyon Petch refuses to credit me".
'Dreams' was nominated for Best Dance Release at the 2021 ARIA awards. The track, released in April 2021, was Petch's first song to peak inside the ARIA Top 50 singles chart. Starting in the month of August 2021, 'Dreams' was the most played song on Australian radio, spending six weeks at the number one spot.
Reigan writes that Petch released the song, which features vocals she claims to have sung and recorded in her Perth studio, without her consent or written agreement.
The musician, who has worked for the past three years as a session vocalist, writes that "When working on collaborations, my invoices for vocals mention that the fee is for DEMO vocal only, and if the vocal is to be released, a separate agreement will have to be drawn and agreed upon."
Reigan went on to claim that during a phone conversation before the session, she requested a 10 per cent master, which Petch agreed to.
"Following this verbal agreement, I then sent him the stems with comped lead vocals and backing vocals within 24hours and never heard about the track again. Without me having invoiced for the work, Jolyon deposited $300 directly into my bank account," she writes.
After the song was released, through TMRW Music, Reigan said she contacted Petch regarding their verbal agreement, claiming that he said he "doesn't give any of his singers' shares in master so would never have agreed to that".
However, a month before recording the vocals for 'Dreams,' Reigan claims to have signed a side artist agreement with Petch for a different song, 'Holding On,' with a 20 per cent master, 50 per cent publishing, and 50 per cent public performance of artists share for her.
Elsewhere in the post, Reigan claimed that TMRW Music stopped including her in the promotion of the song. She writes that neither Petch nor TMRW Music licensed her vocals or obtained her consent. She alleges copyright infringement and says that both parties have  "have broken the law".
In a statement shared with The Industry Observer, TMRW Music has responded to Reigan's claims.
"TMRW Music licensed the fully produced recording of Dreams from Jolyon Petch under usual terms and it was released in April 2021," the statement read.
"Reigan originally said that she did not want to be named as a feature artist on the release.
"In July 2021, as the record gained traction, we reached out to Reigan and actively tried to include her in promotion for the record. Her name was also mentioned in interviews and online content with Jolyon."
It continued, "Reigan stated she was happy to be involved in promotion for the record and that it was in her best interest to do so, even though she didn't want to put her name to the release originally."
TMRW writes that following these conversations, "Reigan approached Jolyon asking to be featured on the record and to receive a share of royalties.
"As TMRW licensed the recording from Jolyon, these negotiations have been taking place directly between Jolyon and Reigan and their legal teams.
"On 12th November we were advised by Jolyon's team that an agreement had been reached between both parties' legal teams for Reigan to feature on the record and participate in a share of the artist income. We have been awaiting confirmation of execution of this agreement so that we can proceed with making changes to the product. We are disappointed to hear that this is not the case."
The statement concluded, "Reigan is an exceptional artist and we value her contribution to the track."
This article originally appeared on The Industry Observer, which is now part of The Music Network.
The Music Network
Get our top stories straight to your inbox daily.