Queensland nightclub ordered to pay $115,000 to APRA AMCOS over unpaid licence fees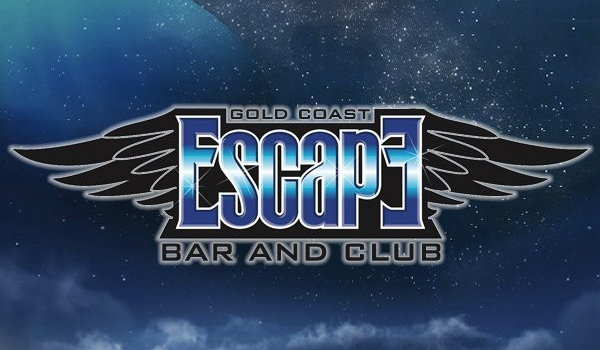 If you own or operate a venue that exploits music, APRA AMCOS is likely watching you.
A Federal Circuit Court judge last week ruled against a Surfers Paradise-based nightclub that had knowingly dodged a Recorded Music for Dance Use licence.
Escape Bar & Nightclub and its owner Steven Ritchardson had unlawfully used copyrighted music for three years. As a result, he was ordered to pay $70,000 in damages to the collection society; $35,000 from the club's cash register and another $35,000 from the owner's wallet.
Ritchardson also has to pay almost $33,000 in licence fees, accrued interest and costs associated with the case.
TMN contacted Ritchardsonfor comment, but he did not respond in time for publication.
Judge Manousaridis said, "APRA requested the respondents desist from infringing its copyright in the Works and the APRA Repertoire works but the respondents repeated the infringing acts."
The total payable to APRA AMCOS by Escape Bar & Nightclub and Ritchardson is $115,000.
APRA AMCOS says that despite the unlawful use of music commencing in September 2014, it had spent three years attempting to appraise Ritchardson of the rights infringement and made multiple attempts to secure an appropriate licence for the venue on behalf of its members.
TMN understandsthat Escape Bar & Nightclub ceaseditsopperations in July.
The venue lease is now under new ownership and is known as Rise Bar. It's also yet to securea licence for music played in the club, but the establishment's new proprietors tell TMN they are in contactwith APRA AMCOS.
During the three year period where Ritchardsonwas the leaseholder, the venue was found to be using multiple works in APRA AMCOS' repertoire:
Break Free – Ariana Grande
Wannabe – Spice Girls
Beauty and a Beat – Justin Bieber ft. Nicki Minaj
It's My Life – Bon Jovi
Some Kinda Rush – Booty Luv
Body Ache – Britney Spears
U + Ur Hand – P!nk
What I Did For Love – David Guetta ft. Emeli Sandé
Highway To Hell – AC/DC
24K Magic – Bruno Mars
Side to Side – Ariana Grande ft. Nicki Minaj
APRA AMCOS filed the application to proceed on 16 August this year, but there was no appearance by the nightclub'sowner at the first hearing on 6 September, or the second on 20 September.
"By failing to appear before the Court or otherwise take any step in the proceeding, the respondents have failed to defend the proceedings with due diligence", Judge Manousaridis said.
The judge awarded $32,899.84 for licence fees APRA AMCOS would have received from Escape Bar & Nightclub Pty Ltd under the Recorded Music for Dance Use licence scheme for the period 1 September 2014 to 23 July 2017.
The judge also awarded $3,849.48 for interest on these fees for 1 September 2014 to 24 October 2017 andrelated costs of $8,930.
The judge awarded $35,000 in additional damages against Escape Bar & Nightclub Pty Ltd and $35,000 in additional damages against the sole Director for "the flagrancy and sustained infringement", according to Judge Manousaridis.
Judge Manousaridis added that the judgment "serves to deter other nightclub owners from infringing copyright in musical works" and "will communicate to the public the kinds of acts that constitute infringement of copyright of musical and literary works and deter persons from engaging in such acts; and it will communicate the Court's disapproval of the respondents' acts."
APRA AMCOS head of revenue Richard Mallett said the judgment shows that music is incredibly important to hospitality operators in attracting volumes of patrons who "dictate the health of their bottom line".
"Music licensing needs to be calculated into operational costs, just like insurance and staff superannuation so that a business can not only be compliant with regulation but develop a true profit projection of a proposed business venture.
"Our members and the members belonging to rights management organisations around the world need to be fairly compensated when their works are used outside domestic settings."
The Music Network
Get our top stories straight to your inbox daily.