Songtradr's Paul Wiltshire Excited For Growth, Despite Challenges (EXCLUSIVE)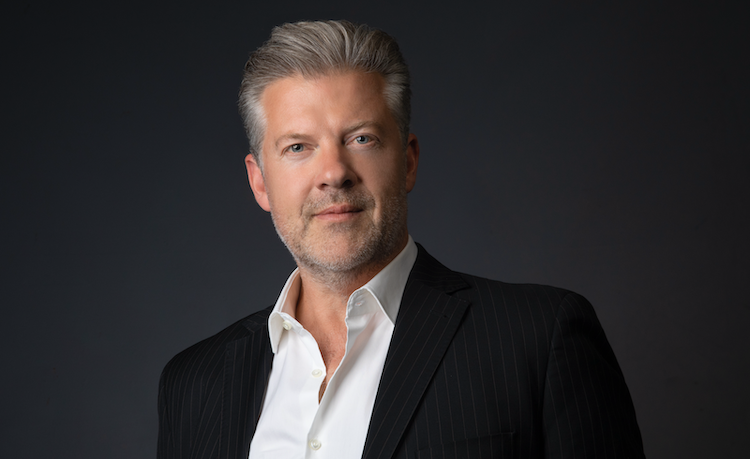 Australian music executive Paul Wiltshire believes the music biz is experiencing a renaissance, but that so much opportunity is limited because it is inefficient and over-protective.
Wiltshire is the CEO of Los Angeles-based content licensing and service company Songtradr.
From the start, Wiltshire's strategies on growth and opportunities were based around changing trends within the creator community and the latest technologies to make these seamless.
It allowed Songtradr to expand in the past two years, and shapes its vision in the new era.
Q: Covid turned the music industry upside down. While many businesses went to sleep during the pandemic, Songtradr appears to have doubled down on its growth plans. What's kept you motivated through these 'unprecedented' times?
PW: "We observed a clear trend throughout the Covid lockdowns where music creators were encouraged to spend more time creating and focusing on digital monetization. 
"From a Songtradr perspective, after the initial disruption of transforming our company to working remotely, we focused on pursuing our objectives and we fortunately adapted to remote work life successfully.
"I know for my Los Angeles-based colleagues, less time commuting to and from an office meant more time achieving work/life balance, so if anything, this had a positive impact. 
"The last two years have been an extraordinary time; from a reliance on tech perspective, the world moved forward at least five years in the time of two. 
"As far as motivation is concerned, we are obsessed with democratizing music licensing and digital rights management. 
"The music industry is experiencing a renaissance but so much opportunity is limited because of the lack of innovation and interoperability along with a culture of protectionism resulting in industry wide data issues and inefficiencies, particularly in the B2B space where we are focused." 
Q: We've heard you talk about a 'music licensing renaissance'. How has that come about, and what's the opportunity for artists and their teams?
PW: "Music has always been at the heart of culture and defines the human experience in a unique and universal way. 
"With the continued proliferation of consumer technologies, that human experience expands and becomes increasingly sophisticated.  
"The world's music is now available with a click and with improved search and recommendation technologies, artists can find opportunities to discover and connect with audiences across many different platforms and experiences. 
"From innovators like TikTok and Netflix that are now mainstream, to platforms like Robolox, Discord, wellness applications to the emerging technologies of the Metaverse, opportunity is expanding. 
"They all rely on music to deepen and personalize the user experience creating new opportunities for music creators and rights owners to connect with audiences." 
Q: The way in which music is licensed has changed, thanks in large part to technology. What does the process look like now, and what will it look like in five years?
PW: "We see the industry opening up more and more to technology to make everything more efficient. It really needs to. 
"Technology has created an exponential demand for music, and the industry is struggling to keep up especially from a data perspective. 
"Songtradr is focusing on developing tools that remove the friction from licensing for both the licensee and licensor and in particular for digital platforms.  
"We're approaching this holistically from both points of view, what do music creators and rights owners want and need and how do music users get the most value out of the music that they use. 
"Our mission is to protect the value of music in this process as we (and the rest of the music industry) do not want a future where music is so commoditized that music licensing transactions are reduced to a penny value. 
"In some instances, bundled subscription access to music is absolutely appropriate especially for the individual creator community who are completely conditioned to subscription based access to music. 
"In the future all music licensing will be facilitated using technology and I don't mean protracted negotiations using email and a phone. 
"The way the industry currently works is inefficient and over protective. Technology can solve both efficiency and protect value, increasing capacity, unlocking more value – this is inevitable." 
Q: Songtradr has evolved at great pace over the last two years, with a number of key new hires, partnerships and even acquisitions. What are the best-performing areas of the business now?
PW: "Our core business is licensing and digital rights management. With licensing, we take a segmented view by splitting this into three key groups and user experiences.
"(a) Creators – content creators who use platforms like YouTube and twitch to broadcast content; 
"(b) SMB – small to medium businesses who use music for commercial purposes;
(c) "Enterprise – major brands and platforms (advertising, gaming, TV/film, digital platforms).
"The biggest part of our business is our enterprise customers as we work with so many of the largest brands in the world. 
"We have offices across the Americas, Europe, Asia and Australia and are unique in providing a full stack solution to major brands from sonic branding, custom composition, licensing the world's music, rights management and a complete technology platform to ROI on music spend, manage and track music use with comprehensive data insights. 
"We purposefully built our global footprint by focussing on acquiring the highest quality businesses in key territories specializing in music supply for major brands, including Song Zu, Big Sync Music and MassiveMusic and today we are the largest music for brands business in the world.
"We have also been developing unique user experiences for content creators and live streamers (pretzel.rocks) along with digital rights management solutions for rights holders to ensure they are optimizing collection of royalties from platforms like YouTube." 
Q: Are you eyeing more partnerships and acquisitions? If yes, what are you looking for?
PW: "There is a lot to fix in the music industry from a B2B perspective. 
"(They include) problems with poor data and lack of interoperability between the wider music industry in terms of usage and royalty reporting to the significant barriers of entry that new digital platforms face if they want to utilize music as part of any user experience. 
"Our goal is to deliver solutions that unlock and increase the value of music, and we look to strategic M&A and partnerships to accelerate our mission. 
"We're looking at opportunities that increase our enterprise licensing customer base so we're licensing more music, technologies that expand our existing stack to meet our long term objectives of providing a complete digital rights management solution (music supply, rights, data and royalty management) for both sides of our marketplace, and AI/Data technologies that increase our capacity to scale and inform how we recommend/match music to a brand or content (music search)." 
Q: Beyond the music licensing renaissance is a catalog sales boom. What's your take on this, and should artists with enough hits to peak the interest of buyers be wary about 'selling out' their music?
PW: "The investment coming into the music industry from the finance industry is a huge positive. 
"In the last three years alone, over US$12 billion has poured into the acquisition of music rights and at record valuations. 
"Music as a whole is inherently more valuable as a consequence. 
"The decision to sell is inevitably a personal one for the rights holder though there has never been a better time to sell. 
"From a licensing perspective, I think the one thing rights owners should consider carefully is that they will likely lose control as to how their music may be used once they sell. 
"Music is becoming more and more commercialized and commoditized as there are ever-increasing environments that utilize music. 
"Major brands in particular are more than ever harnessing the power of music to connect with their customers. 
"Music investors are compelled to look for every opportunity to increase return on their investment and therefore will look at every commercial opportunity that increases that return."
The Music Network
Get our top stories straight to your inbox daily.