Paul Kelly, Missy Higgins and John Butler lead massive artist campaign against coal mines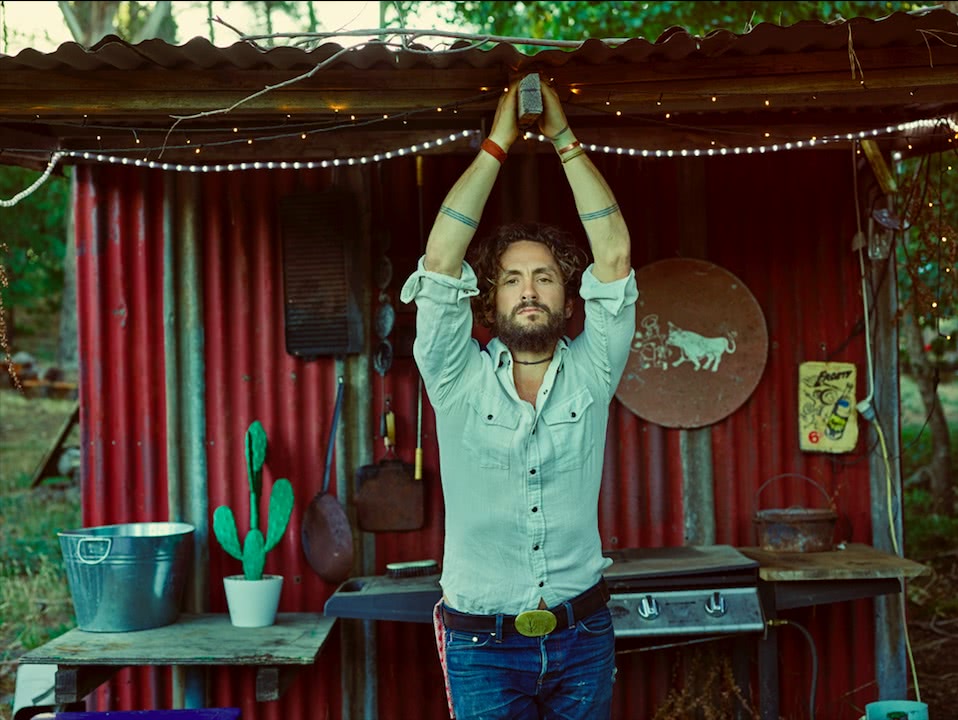 First plastics, now coal.
Paul Kelly, Missy Higgins and John Butler and many other music professionals are throwing their collective voices behind a campaign to snuff out new coal projects and go green.
The eco-warrior triumvirate is among more than 70 Australian artists musicians, venues, companies, industry professionals and peak bodies today backing a joint declaration which demands the federal government call time on its coal ambitions, and commit to renewable energy sources.
"There's no music on a dead planet," is its apocryphal warning.
"The world's leading climate scientists have warned that there are only 12 years to act to keep global warming to a maximum of 1.5C, beyond which even half a degree will significantly worsen the risks of extreme weather and heat, drought, floods and poverty for hundreds of millions of people," reads the Music Scene Climate Change Declaration, published Friday.
Other signatories include artists the Avalanches, Meg Mac, Alex Lahey, Katie Noonan and Reg Mombassa, while Music Victoria, Oztix, Eleven: A Music Company and One Louder are among the music businesses and trade associations signed up.
Front and centre of this new climate change initiative is the controversial Adani mine which, depending on which side of the political spectrum you're comfortable with, is either a boon for jobs, or a senseless, environmental catastrophe in-waiting. Naturally, the Greens party is fully endorsing the music-led project.
The action is orchestrated by Green Music Australia, whose separate BYOBottle campaign is gathering pace with the music community and beyond.
"Climate change is hurting Australians all around the country. Last summer was the hottest on record, with unprecedented bushfires in Tasmania, Victoria and Queensland. That's why the majority of voters want their politicians to step up, and do what is necessary to protect them and the people and places they love," said Butler.
Digging up and burning coal is the "single biggest contributor to climate change in this country," adds Butler, whose most recent LP Home checked in at No. 1 on the ARIA Albums Chart last October. "We need to be phasing out coal mines, and coal-fired power stations as quickly as we can, not building new ones. Anyone doing otherwise is not acting in the best interests of Australians".
The Western Australia native and his campaigners have issued their set of demands. Among them, take action on climate change "as a priority," ban all new coal mines and expansions in these parts, and set enforceable deadlines for the phasing out of existing coal plants. Also, the manifesto pushes for an end to all public subsidies for fossil fuel projects.
The next stage will see Dead Letter Circus and Montaigne today deliver by had a copy of the Music Scene Climate Change Declaration to Shadow Minister for the Environment Tony Burke in Sydney. Also, copies will also be sent to Environment Minister Melissa Price and all sitting federal MPs and Senators.
"We'll be asking Tony Burke to review the decision to approve Adani's groundwater plans, and withdraw subsidies to fracking in the NT, if he becomes Environment Minister," assures Green Music Australia CEO Berish Bilander.
Read more here.
This article originally appeared on The Industry Observer, which is now part of The Music Network.
The Music Network
Get our top stories straight to your inbox daily.