Love thy neighbouring rights: Kobalt's Ann Tausis and Simon Moor talk income growth, Gotye and more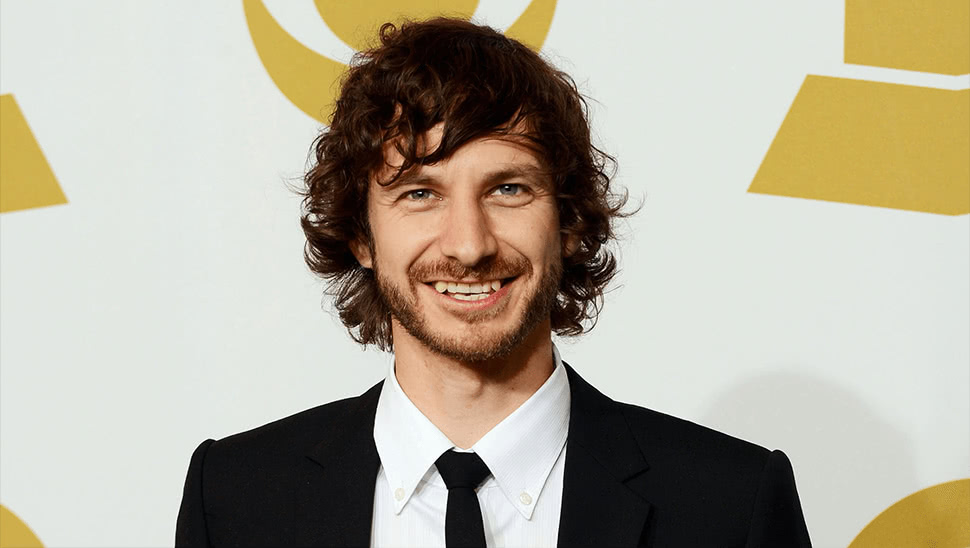 Neighbouring rights. You either understand the meaning of the term, or you ought to. Whichever camp you're in, there's always more to learn, more to earn.
Neighbouring rights are, in essence, the rights related to the public performance of master recordings. Of course, nothing in the area of royalty collections and copyright is quite so simple.
This intricate, confusing world of cross-border micropayments, however, is a growing one worth multiple billions of dollars. Which means another important income stream for artists.
Independent music services powerhouse Kobalt is recognised as the undisputed market leader in the neighbouring rights business, representing over 2,000 performers including A$AP Rocky, The Chainsmokers, Dua Lipa, Kygo, Lil Wayne,  Young Thug and many more.
Kobalt's Australian clients include Kevin Parker, Sia, Dean Lewis, Flume and Chet Faker and the company continues to expand its global footprint (for the fiscal year ending June 30, 2018, Kobalt reported its first-ever payments from South Africa).
TIO caught up with Ann Tausis, Managing Director of Kobalt Neighbouring Rights (KNR) and Simon Moor, Managing Director, Kobalt Music Group APAC, for a lesson on neighbouring rights and what's behind the projections of growth.
TIO: Ann, you've been with KNR since 2013. What attracted to you to this side of the industry?
AT: I felt that neighbouring rights is similar to publishing, where I have spent most of my career, in the sense that it is all about rights, collecting income and dealing with collection societies whilst doing so, but different enough from publishing to make it interesting. The role as MD is also more frontline than my previous roles and I like that aspect of it as you're getting a little bit closer to the artist and the music.
KNR launched a year earlier, in 2012. How has the business grown in that time?
AT: KNR has had a tremendous growth, initially completely organic and then in 2016 with the acquisition of Fintage House and Rights Agency Ltd. I am very pleased that we have managed to build a very strong team in line with our roster growing and between us we have over 100 years of NR experience. We are now the largest neighbouring rights agent in the world, but still with a small enough roster to be able to give our clients very personal and individual service.
Gotye, 'Somebody That I Used to Know'
SM: We launched the neighbouring rights service in Australia in the same year, 2012, as we did with the rest of the world and signed our first Australian artist, Wally De Backer (Gotye), early that year. It was a great start to be working with Wally, who was at the time — and still is — signed to Kobalt publishing.
"Somebody I Used To Know" was a huge hit, the biggest song in the world that year and this presented both an opportunity and a challenge as the song was being played in every corner of the globe on every format. Kobalt's approach of registering the directly song with each society and tailoring the registration to that societies rules was the key to success in this instance and maximised Wally's income.
According to the IFPI, revenue from the use of sound recordings in broadcast and public performance increased from US$1.9 billion in 2014 to US$2.7 billion last year, up 9.8 percent during the timeframe. What's driving this growth?
AT: KNR's growth is consistently higher than the overall NR market growth. As an example, our revenue growth was 22% 2017 vs 2018 and that is once we have taken out any exceptional, one off payments such as GVL in Germany making some catch-up payments and Soundexchange making settlement payments for pre-1972 recordings.
There are a number of things driving this growth. First of all, people are generally more aware of neighbouring rights now than they were 5-10 years ago, so are making sure they are set up to collect for this income stream. There are also additional countries establishing neighbouring rights and setting up the structure to license and collect.
Thirdly, there are stricter requirements for the CMO's in how they report this revenue so it is now a bit easier to track what you have been paid for and what you haven't, whilst in the past you would simply have been paid a lump sum with no detail about the tracks you were paid for.
There are still societies who don't supply this level of detail so there is still a lot of work to be done in this area but it is slowly moving in the right direction.
The IFPI says there is still plenty of untapped potential in the performance rights market. Where are the growth areas? Are there any unexplored "goldmines".
AT: South America has great potential. These countries have signed the Rome convention — which is the basis for NR — and should therefore license and collect and pay through the revenue to the artists and labels.
Unfortunately the vast majority of countries have decided to only pay this income through to their local artists, ignoring the international artists and the payments that are due to them. The exception to this is Brazil, who are paying to both local and international artists.
There definitely has to be a change here as it is a massively unfair situation.
Other regions where we can see income starting to come through now is Africa and there is some very slight movement in the Far East. The issue in the Far East is that most countries there didn't sign the Rome convention and therefore the legislation is not in place for NR. The legislation therefore needs to adopted for the income to start flowing.
SM: In terms of Australia and New Zealand artists growth is being dampened by a number of international societies not recognising either countries artists as qualifying. This is something that Kobalt has been active on from day one, we want to find a solution to this problem and feel that any solution lies in the efforts of all key stakeholders including PPCA.
We feel that once more societies change their practices here to recognise artists from this part of the world then growth will follow and the artists will benefit. A challenge for us for the now and into the future.
Q: Are artists actually making significant sums from these ancillary revenues?
AT: Yes, definitely. A featured artist with a big worldwide hit will make hundreds of thousands in neighbouring rights income, so it is definitely an income source to pay attention to.
SM: In terms of Australian and New Zealand artists we are seeing both current as well as legacy artists using the Kobalt neighbouring rights service and benefiting greatly.
It is obvious that neighbouring rights will be a significant income source for artists with current radio hit such as Harley Streten (Flume) or Dean Lewis but often legacy artists with recurrent songs at radio are doing extremely well and neighbouring rights is a key income stream.
At Kobalt artists such as Iva Davies (Icehouse), and Mental As Anything and members of Men At Work all use our services. We are working and registering performances with all societies globally and then working within the rules of each society to optimise the artists returns.
How does the Australian music community fit into this space? Kevin Parker, Dean Lewis, Flume, Sia and Chet Faker are signed up with KNR.
AT: I work closely with Simon to identify and engage with local Australian and New Zealand artists and educate them about neighbouring rights. Although local artists don't qualify for neighbouring rights income in all countries, there is definitely a large scope for collection and it is important that you get accurate information and understand what to expect upfront.
There are quite a few players out there who now offer NR services and it is vital that you know what you sign up for. Simon is well placed in the local market to have those conversations, with the full backing of the NR team of 35-plus people in London.
SM: Artists from this side of the globe are currently having unprecedented success internationally. When Kobalt first launched our neighbouring rights service in Australia we saw a great opportunity for artists to either start collecting on a significant income stream or for those artists who had an understanding of neighbouring rights beyond PPCA and our shores, to maximise their income.
Although there are hurdles in terms of artists from Australia and New Zealand qualifying at some international societies, as a global company we're very well placed to free up the income pipes.
Speaking of Australia, Ann, did the international rights collection sector watch the rollout of OneMusic Australia with interest?
SM: OneMusic Australia is a great initiative and not only simplifies but also creates greater economies of scale by which more income will be paid to the artists and that is really all of our aims when providing a service. There are not many societies who have managed to achieve a singular performance license across both masters and publishing and APRA AMCOS along with PPCA in doing this are at the forefront of best practice, resulting in more income to the creators down the line.
What's your pitch to artists who might want to sign with KNR. Or don't know why they should be keeping an eye on neighbouring rights royalties?
AT: It's your money. You have earned it and you should make sure you collect it. Neighbouring Rights is a very complex world due to the different rules that apply in different countries which decides who gets paid and how much for what contribution you made to the recording. This is where an agent such as KNR comes in. You need to understand and apply all those different rules in order to correctly register and maximise your income.
SM: The pitch is always two-fold; one, If your recordings are generating neighbouring rights income then you need to be collecting it. And two, Kobalt as a global company with expertise and a knowledge base that comes with being the world's premier neighbouring rights company together with Kobalt's Ktech end to end technology and transparent collection with provide the world best practice service for collection.
Finally, what do you see as some of the big developments in this space in the years ahead?
AT: More countries starting to pay neighbouring rights and therefore ultimately more artists getting a share of the cake. CMO's becoming truly transparent and applying equal treatment to everybody.
This is definitely not happening now and there are many examples of this – CMO's charging different administration rates to different performers, paying advances to only select performers and in some countries where the performer does not qualify for payment, they pay this share to the label instead.
None of this is common knowledge to their members and it is not publicly available information.
I think it is the duty of a CMO to be very open and clear with their membership about where their money is going. That is definitely not happening now. Lastly, I look forward to the day when the CMOs step into the 21st century in terms of using technology.
There are no common formats for registration or statement reporting among the NR CMOs. Some of them even insist on sending paper statements.
Still confused? Read this primer on neighbouring rights, written by Tausis.
This article originally appeared on The Industry Observer, which is now part of The Music Network.
The Music Network
Get our top stories straight to your inbox daily.