National Indigenous Music Awards (NIMAs) postponed due to COVID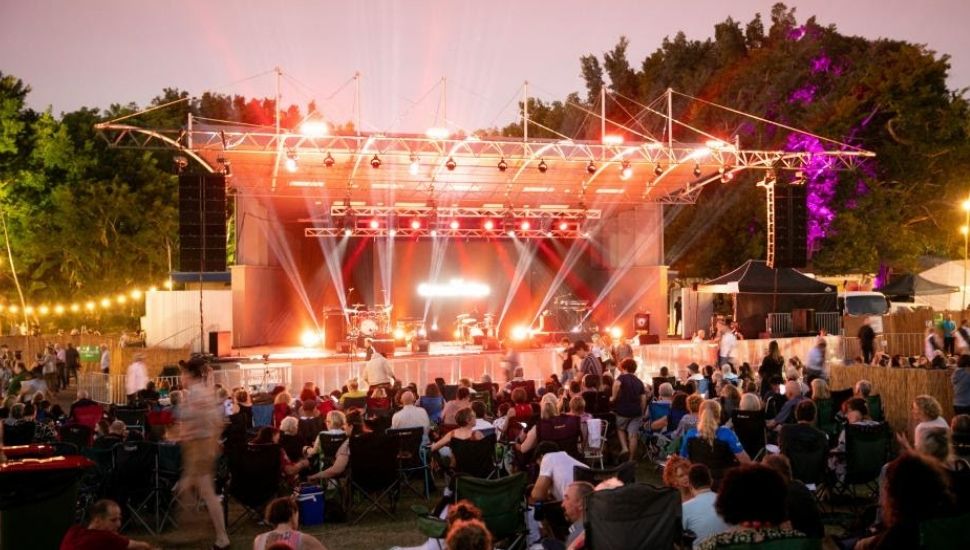 The National Indigenous Music Awards (NIMAs) has been postponed due to COVID after the event was set to take place on August 7 at the Darwin Amphitheatre.
Just weeks before the spotlight was to shine on a diverse cross-section of deservedly nominated First Nations artists meeting on Larrakia land, event organisers announced that the festivities would be put on hold until later in the year to ensure performers and nominees can be together for the annual celebration.
"It is unfortunate yet the best choice for all our artists and community that we move this year's event to ensure the night celebrates togetherness," said NIMAs Creative Director, Ben Graetz.
"Community support and ticket sales have never been higher than this year and it is clear that First Nations artists have never had more to celebrate. We look forward to having the opportunity to honour the incredibly talented artists who have contributed to putting First Nations music on the world stage at a later date in 2021."
The NIMA team is working to secure a revised date to allow the NIMAs to deliver on being Australia's biggest First Nations music event, with this year's 25 nominees including three-time finalists The KID LAROI, Sycco, and Baker Boy, who are joined by two-time finalists Birdz, Miiesha, and Tia Gostelow, and first-time NIMA nominees Budjerah, J-MILLA, King Stingray, and Chasing Ghosts, as well as last year's Triple J Unearthed NIMAs winner, JK-47.
All current NIMAs 2021 ticket holders will be contacted with the opportunity to hold onto their tickets for the to-be-confirmed new date or access a refund.
This article originally appeared on The Industry Observer, which is now part of The Music Network.
The Music Network
Get our top stories straight to your inbox daily.