Music Australia Council Welcomed, But There's 'No Time to Waste'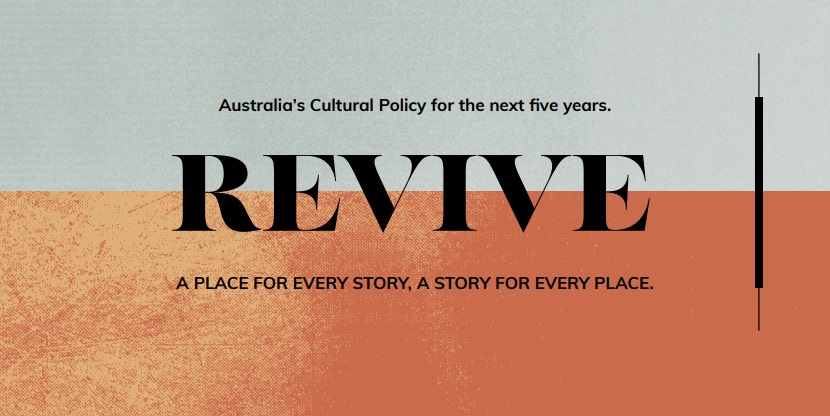 With a big reveal late Tuesday (Aug. 22), the Music Australia Council is all set and ready for the task that lies ahead.
As previously reported, the advisory council (effectively the board of Music Australia) is loaded with music industry experts, including Michael Chugg, Nathan McLay, Petrina Convey, and Dr Sophie Payten (aka Gordi), among others.
Adrian Collette, the CEO of the Australia Council of the Arts/ Creative Australia, is chairman of the Council, which will provide strategic direction for Music Australia, with those appointments effective for four years.
Music Australia is a key element of Australia's new national cultural policy, Revive, and will operate with a remit to support and grow the country's contemporary music sector, through strategic initiatives and industry partnerships, research, skills development and export promotion, and more.
It's funded to the tune of $69 million over the next four years.
And its Council will officially be up and running with effect from tomorrow, Aug. 24, upon commencement of the Creative Australia Act 2023, reps say.
But ahead of day one, the music industry welcomes the Council and the promise of a bright future for Australian contemporary music.
Confirmation of the Council "is very welcome news, particularly given the great deal of knowledge, experience and proven ability between those appointed," comments ARIA and PPCA CEO Annabelle Herd.
"Now it all comes down to execution," adds Herd.
"Now is the time to think big, consult wide, and deliver the solutions that Australian recording artists and industry professionals deserve; restoring the infrastructure to help them achieve sustainable careers at home and providing a greater platform for them to reach new audiences by cutting through an increasingly saturated market.
"Australia's contemporary music industry is an incredible incubator for world-class talent. But for the world to discover that talent, we need the right strategic support and investment. There's no time to waste."
APRA AMCOS applauds the announcement of the very first Music Australia advisory council.

Music Australia is the new national music development agency established as part of Creative Australia, the renewed Australia Council for the Arts.https://t.co/h4D5gidaV7

— APRA AMCOS (@APRAAMCOS) August 22, 2023
APRA AMCOS CEO Dean Ormston echoed those comments on Music Australia, the new national music development agency established as part Creative Australia, the renewed Australia Council for the Arts.
"The establishment of Music Australia is a landmark moment for Australia's music industry," he enthuses.
"It represents for the first time in the nation's history that we have had a long-term commitment from government to work in partnership with industry to make Australia a music powerhouse."
The next ten years "will be critical if Australia is to realise future job creation and build skills in music," he explains.
"A national music development function will allow us as an industry to collectively think big, imagine and plan the local and global opportunity for Australia's most vibrant and exciting cultural and creative industry."
Adds Evelyn Richardson, CEO of Live Performance Australia, "Music Australia has a vital role to play in putting more Australian contemporary music and performers on local and international stages, including by addressing ongoing challenges such as workforce skills and training and infrastructure."
Representatives from the Australian contemporary music industry joined forces last year as part of the National Cultural Policy consultation, from which a new national music development agency was touted.
Those ideas were crystalised in January of this year when prime minister Anthony Albanese and arts minister Tony Burke unveiled Revive, and with it, a years-long roadmap for the music community.
Read more on the National Cultural Policy here. 
Music Australia Council:
Fred Alale, co-founder and chair of African Music and Cultural Festivals Inc.
Lisa Baker, manager of creative cultural development, City of Playford
Danielle Caruana (Mama Kin), artist and founder/director of The Seed Fund
Michael Chugg, founder of Chugg Entertainment
Petrina Convey, owner and director of UNITY. Mgmt
Fred Leone, artist
Nathan McLay, CEO of Future Classic
Dr Sophie Payten (Gordi), artist
The Music Network
Get our top stories straight to your inbox daily.