Mushroom Group launches talent management division
Editorial Operations Manager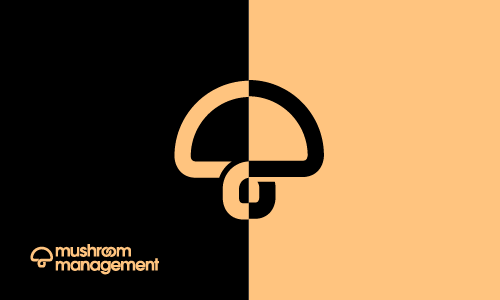 Mushroom Group is doubling down on its management capabilities by officially launching its Mushroom Management division.
The business unit will sign artists directly, while also incorporating existing management agencies from within the group – Converge Management, Foreign Echo and Andy Kelly and his roster of artists.
Mushroom Management will be guided by Mushroom Group CEO Matt Gudinski, and will harness the strength of the wider Mushroom Group.
Long-term Mushroom team member Sarah Donelly will take on the position of management director.
Mushroom Management launches with a roster of artists, producers, musicians, songwriters and content creators including the likes of Tkay Maidza, Bliss n Eso, Rolling Blackouts C.F., merci, mercy, The Living End, Fergus James, Skin On Skin, Something for Kate, Dom Littrich (AKA Big Twisty), Konstantin Kersting and Scott Horscroft.
Gudinski said he's pleased to finally reveal the collective.
"Nurturing and developing talent is the backbone of the entire Mushroom Group, so this is a very natural evolution for us, and we are super excited about it," he said.
"The amazing team of people who make up Mushroom Management will provide an enhanced support structure and network to ensure our partners and managers can deliver the best possible service for the artists we represent."
Donelly said she's thrilled to be taking on the role of director of Mushroom Management.
"I've been with Mushroom Group for 14 years and I'm eager to take all my industry experience into leading and supporting our amazing team of managers and extremely talented roster of clients," she said.
The group's stable of managers includes Donelly, Barna Nemeth, Cara McDonald, Kirsty Kassabis, Marc Scarborough, Missy Scheinberg and Summer King. They will be joined by Johann Ponniah and Scott Armstrong of Converge Management, alongside Callum Wallace, Cameron McKinnon, Sasha Chifura, Andrea Delos Santos and Shelley Liu of Foreign Echo, and Andy Kelly.
Converge's director and artist manager, Scott Armstrong, noted the massive upsides of the collaboration.
"I'm incredibly excited to see this new chapter begin for Mushroom Management and to have Converge be part of this incredible group of managers and artists," he said.
"As we continue to develop and nurture a collaborative approach and culture, I have no doubt that the upside to our artist roster and our team will be immeasurable."
The Music Network
Get our top stories straight to your inbox daily.