'I'm so happy': Montaigne will still get her shot at Eurovision glory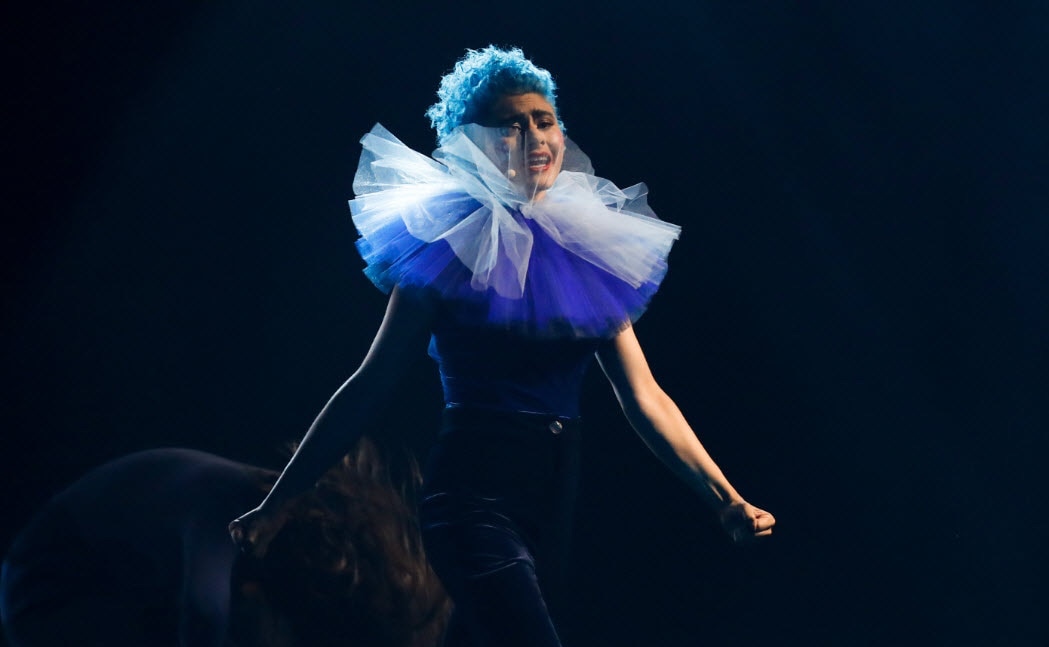 After the unprecedented cancellation of the Eurovision Song Contest this year, local broadcaster SBS has confirmed that Montaigne will represent Australia at next year's Eurovision.
The singer-songwriter will compete when Eurovision returns in May 2021.
While her spot on one of the world's biggest stages is confirmed for next year, Eurovision rules stipulate this year's songs will not be eligible to compete in 2021.
So it's back to the writing room for Montaigne, but she's upbeat about today's news.
"I'm so happy to receive this good news during such times," she said.
"At home, we've started this ritual of cracking open a fortune cookie daily and reading our fortunes to each other and I got one that read, 'You will be sharing great news with all the people you love.' I'm so glad it came true!"
Australia joins Austria, Azerbaijan, Belgium, Bulgaria, Georgia, Greece, Israel, Netherlands, Romania, Spain, Switzerland and Ukraine who have given their 2020 artists a second chance.
Organisers have also announced plans to "honour all 41 songs" entered for the 2020 event "in a non-competitive format", with a two-hour show.
All 41 entrants are also invited to perform a past Eurovision hit from their home country.
This year's Eurovision was scheduled to take place May 12-16 in the Netherlands, however, The European Broadcasting Union (EBU) issued a statement on March 19, saying it had taken the difficult decision to not continue with the live event.
It marked the first time in its 64-year history that the live event won't proceed.
"We are very proud of the Eurovision Song Contest, that for 64 years has united people all around Europe," said executive producer, Jon Ola Sand. "We are deeply disappointed about this.
"The EBU, together with the Host Broadcaster NPO, NOS, AVROTROS and the City of Rotterdam will continue to see if it's possible to stage the Eurovision Song Contest in 2021.
"I would like to thank everyone who has been involved in the process of staging a great Eurovision Song Contest this year.
"Unfortunately, that was not possible due to factors beyond our control. We regret this situation, but I can promise you: the Eurovision Song Contest will come back stronger than ever."
SBS said its currently exploring alternative Eurovision programming for 2020 to "help unite and entertain audiences during these challenging times" and will provide more details soon.
Montaigne won the Australian decider in February with her track 'Don't Break Me'.
The Music Network
Get our top stories straight to your inbox daily.