Milly Petriella on the Global APRA Music Awards, unsung heroes & songwriter resilience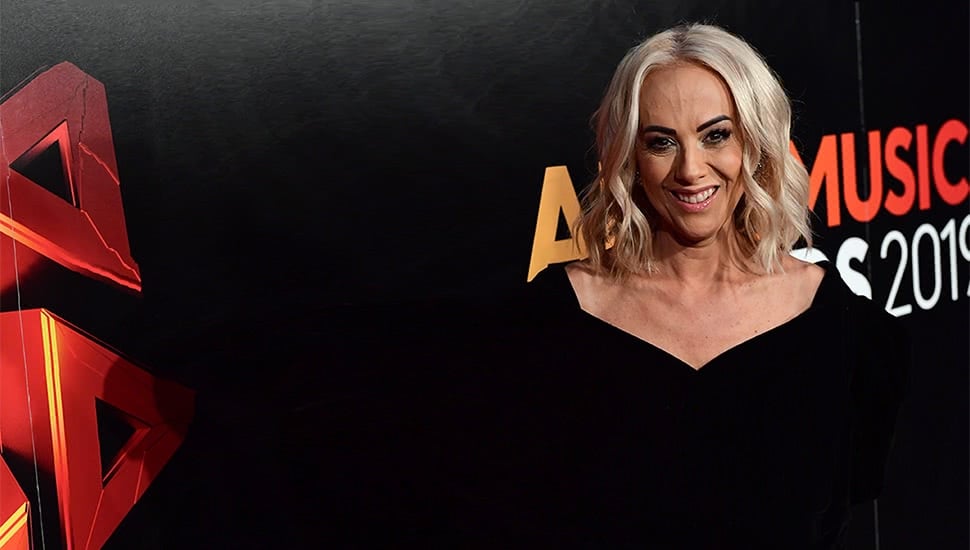 Milly Petriella
Image: Tony Mott
On February 26, the global music industry will be forever changed.
If music gives a soul to the universe, then its songwriters are the conduit. In Australasia, no one understands this better than local collecting music rights management organisation APRA AMCOS, which is bringing its inaugural Global APRA Music Awards to Los Angeles on February 26, to Nashville on March 1 and to London on March 6.
Across four categories – Songwriter of the Year, Distinguished Services Award, Breakthrough Songwriter of the Year and Overseas Recognition Award – APRA AMCOS is leading the charge for the new world industry, where local artists are global artists.
38 years ago when the very first APRA Awards took place to honour AC/DC, Air Supply and Little River Band, it could never have been conceived that the Awards should be an international affair. The internet was just learning to crawl and collaborations between global players were few and far between. Lyric sheets were faxed and emailed and we were decades away from songwriter credits making up a list as long as your arm.
Milly Petriella, Director of Member Relations at APRA AMCOS, is producing the inaugural APRA Global Music Awards. While Australia will continue to host the flagship APRAs each April, Petriella says it's time to honour our global exports' achievements.
"As much as [the songwriters have] left home and they're now seeking fame and fortune in these cities, they want home to know. And as a songwriter, no one will ever know.
"As an artist and a songwriter, the story can be told if you're having success overseas. For the likes of Vance Joy and our songwriter members that are living overseas that are also performers, it's an easier story to tell," she adds. "But we represent songwriters who may or may not be performers, and those stories are not being told."
The conversation which sparked it all
Petriella is seated in the new writers room at APRA AMCOS' head office in Sydney. She's just a few days off from celebrating her 25th year with the organisation and is recalling the conversation which inspired the Global Music Awards seven years ago.
"The big moment for me, was a conversation with Phil Barton," she says, referring to the Nashville-based, Australian songwriter whose 800-strong co-writes include tracks for Lee Brice, Sara Evans and The McClymonts.
Petriella met Barton in Tamworth and when he won the Overseas Recognition APRA in 2016 he thanked Petriella and APRA AMCOS Advisor Sally Howland onstage for encouraging him to make the move to Nashville 13 years ago.
"He said to me, 'we really need Australia and New Zealand to know what we're doing overseas. Because we are the unsung hero […] APRA have to recognise us at home and we have to be able to tell the story of the songwriter behind these artists'."
It's a first for performing rights organisations worldwide
The Global Music Awards, which recognised acts like Mallrat, Ruel, Cloves and Ruby Boots in its nominees announce in December, is a first for global performing rights organisations. While international PROs host awards in their home territory and honour Australians, none of them do so in Australia and New Zealand.
"[Australasian songwriters] stand on stage with our affiliates receiving an award," says Petriella. "But they're never standing on stage receiving an award from APRA in their own cities recognising it."
Following Petriella's chat with Phil Barton she took the feedback straight to the Board, and a few years later the Overseas Recognition Award was created for the local Awards. Since its 2016 inception it has honoured Phil Barton, Sam Dixon, Kylie Sackley, Lindsay Rimes, and Ben Abraham, the latter of which co-wrote Kesha's global hit 'Praying'.
Forever the victim of geography, Australia isn't a simple trip for our global exports during awards season, and with just one award dedicated to their efforts, Petriella says it wasn't enough.
"We get to acknowledge one, right? It is impossible to really get through all of our members because the success of Australians and New Zealanders has just been on this huge trajectory for the past 10 years I'd say. But very much in the last five years, we realised it wasn't enough."
Now, after two years of planning, the Overseas Recognition Award has been taken out of the APRA Music Awards, and APRA AMCOS has expanded it to have nominees in LA, Nashville and London, along with three other awards categories.
"When the actual proposal went to the Board to say: 'hey, the Overseas Recognition Award is great, but it's not enough, we have to step this up. And the way to do it is to acknowledge our members at dedicated events in the three major territories where we have APRA AMCOS representatives and co-writing spaces' they embraced it and felt that it was really an important time to do it."
Our international talent pool has never been stronger
2020 will see more Australian and New Zealand songwriters have their stories told than ever before and place APRA AMCOS ahead of the curve when it comes to nurturing our international talent. Its sister initiative, export body Sounds Australia, has never had a bigger global footprint (nor a bigger team), and our songwriters have never been looked to more as global hitmakers.
For those who need reminding, LA Global Award nominee Mallrat was listed in Teen Vogue's '16 Young Musicians You Need to Be Listening to In 2019' list; London nominee Chiara Hunter has written for Take That, Galantis, and Dua Lipa; and LA nominee Joel Little won the Song of the Year Grammy in 2014 for 'Royals' with Lorde.
"Sounds Australia, our member relations team and the work that we're doing globally is all merging into one now," says Petriella.
Giving credit where credit's due is important, but there's a community element to the Global APRA Music Awards which also needs to recognised. Often songwriters who relocate overseas are wearing many hats: CEO, record label and publisher rep, manager – all without the same infrastructure and sometimes without a permanent living arrangement.
"They are a small business," says Petriella. "And they're trying to find the right place for their business to be based. They know, 'okay I need to be in LA', and they go there without any business funding that might be available to other small businesses when they launch – because it's the music industry, there's no such thing.
"The stories that I've heard, the trials and tribulations that these songwriters go through to do maybe their first three trips when they don't know anyone… They've got no money, they're sleeping on couches…
"[…] I am amazed at the strength and resilience and the 'no fear' that our songwriters have travelling around the world."
Naturally, the reception for the Global APRA Music Awards has been nothing short of… expected. Half the ticket allocation for the Awards in LA and London were exhausted on day one. Some Australian based publishers and managers are flying overseas for the Awards, and hosts and songwriters Maya Jupiter, O'Shea and Georgia Mooney (of All Our Exes Live In Texas) all jumped at the chance to host in LA, Nashville and London, respectively.
Milly Petriella looks back on 25 years at APRA AMCOS
When Milly Petriella began her now 25-year career with APRA AMCOS, she shared a desk with her boss Sally Howland and spent the first three months digitising paper applications  for APRA members.
"We used to receive little index cards with song registrations," she remembers. "And people used to join by filling out a card, like an application form, and posting it to us. And when I started they had months worth of applications to enter."
Petriella has never not worked in APRA membership, but to compare her role back in 1995 – where she won Employee Of The Year mind you – to now, where she's the round-the-clock Director of Member Relations and personally mentors 40 songwriters, is like apples and oranges.
It's any wonder the organisation has retained 99% of its members. One fitting example of how APRA AMCOS does this is its regular First Earnings meetings. They're exactly what they sound like; when a member earns their very first APRA royalty check, whether it be $1,000 or $0.008c, they're invited to meet with the team.
Petriella's first First Earners meeting was with Human Nature, the now multi-award winning group with five top 10 hits worldwide, album sales in excess of 2.5 million in Australia alone and a Las Vegas residency under their belt.
"From that girl that sat on the edge of a desk without her own desk, my portfolio is now all the songwriters and composer living overseas with a representative in each of the cities," says Petriella of the APRA writers rooms and reps in LA, Nashville and London.
2019 was a year of firsts for Petriella and APRA AMCOS' member relations sector. It started with the launch of The 1,000,000,000 List for members who accumulated over one billion streams for an original song, it held its first SongHubs for screen writing in LA in September, its first K-Pop SongHubs in Seoul in November, and announced the upcoming Global APRA Music Awards back in December.
Naturally, Petriella's future ambitions involve more years of firsts. In fact, she's got her eyes on the next one already.
"What else can we do to help our members? What can we do to help all of our members get to where they want to go? I am looking forward to another year of firsts plus continue the extraordinary programs and service we already have in place."
This article originally appeared on The Industry Observer, which is now part of The Music Network.
The Music Network
Get our top stories straight to your inbox daily.