Michael Gudinski tweaks his prediction for a return to touring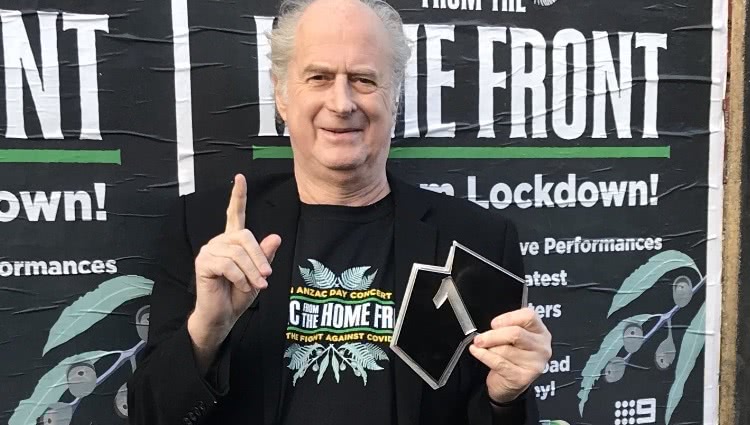 2020 is a write-off. Touring proper is still some way off, there's no sight of a vaccine and with summer coming, you'd best book your break close to home.
With all that in mind, Michael Gudinski has thoughts on when the live circuit might return to normal.
"Even though individually and separately Chuggi and I predicted March," the Mushroom Group chairman tells TIO, "it could be as late as June (2021) before international acts get here."
That's some three months later than hoped.
Earlier in the year, Gudinski told ABC Breakfast he was eying a Q1 restart for mid-to-large scale tours. "I'm not Nostradamus," he said late May, "but the feeling I'm getting is you won't see an international act in this country before March next year. Look, anything can change."
The outlook isn't so great for the United States and Europe, where COVID hotspots are raging on.
Marc Geiger, the U.S.-based former head of music at WME, recently went on the record to say his best guess for a concerts to return was "late '21, more likely '22." 
With Melbourne set to emerge early from a hard lockdown, and concert venues waking from hibernation with COVIDSafe protocols in place and operating at reduced capacities, life is slowing returning to the live circuit.
In another sign of things to come, Macro Music will next month debut its Good Day Sunshine festival in Western Australia, with a rotating stage in the round, an all-Australian line-up and its 5,000-capacity split into four, separate spaces.
It's the first in a bunch of planned open-air events, all featuring a homegrown bill.
Commercial flights and entry into Australia's borders, however, remain problematic.
If the pandemic has produced anything lined with silver, it's the opportunities presented to local artists with internationals sidelined.
"Eventually," notes Gudinski, "the Australian acts will get a real chance to shine."
Mushroom Group's live-facing businesses have been hammered by the health crisis, but that hasn't slowed Gudinski and his team.
Mushroom's Bloodlines label saw its multi-artist album Music From The Home Front last week return to No. 1 on the ARIA Albums Chart for a third non-consecutive frame, following its release on triple-vinyl.
Home Front was the companion album to Gudinski's all-star virtual concert broadcast aired on Channel 9 on ANZAC Day.
In the months since, Gudinski launched The State of Music, a six-part streaming series through a partnership with the Victorian Government's Victoria Together initiative, and The Sound, a new music TV property produced by Mushroom Vision for the ABC.
In time, Gudinski is confident full-scale touring will return. Until then, it's a waiting game.
"It'll come back," says Gudinski. "But it'll be a long road back."
This article originally appeared on The Industry Observer, which is now part of The Music Network.
The Music Network
Get our top stories straight to your inbox daily.