Michael Chugg and Mark Pope Reunite For Lismore Concert 'One From The Heart'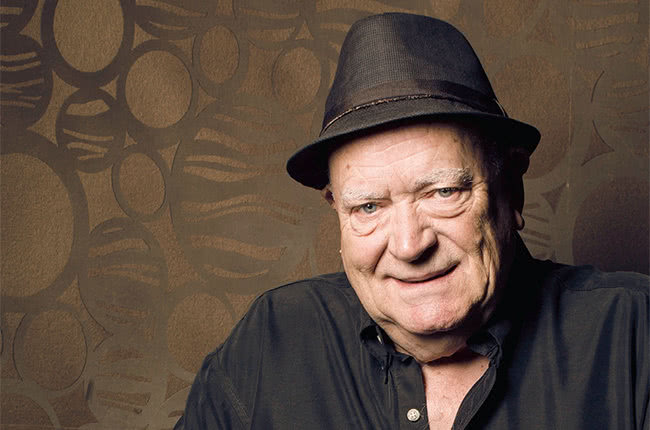 Following the recent, historic floods in northern New South Wales, legendary promoter Michael Chugg will produce a special free concert for the residents of Lismore.

Grinspoon, Paul Kelly and Dan Kelly, Jon Stevens and others will perform at "One From The Heart," a one-off event for the Lismore community, set for Sunday, May 15 at Lismore Showgrounds.

The Chugg Entertainment chairman and founder is behind the show, which will also feature performances from Chugg Music signings Lime Cordiale and Sheppard, Daryl Braithwaite, The Buckleys, and Darlinghurst, winner of new talent of the year at the 2022 Golden Guitar Awards.

Unveiled Wednesday (April 27) at a press conference fronted by Chugg and Lismore Mayor Steve Krieg, the concert is presented as celebration of "resilience" and to lift the spirits of a community swamped in late February, and again, a month later.

Lismore City Council, Chugg Entertainment and Mark Pope's Helium will stage the concert, with each family within the most affected areas — postcodes 2471, 2472 and 2480 — able to order four tickets to the show from Moshtix.

Outsiders will get their chance. An additional 1,000 tickets will go on sale for everyone else from 8am on Saturday, April 30, also at Moshtix.
The project reunites Chugg and Pope, who together powered the Wave Aid (2005), Live Earth (2007) and the Sydney leg of the Sound Relief (2009) benefit concerts.

"I got a call from Rick and on the same day we had the first Zoom call with the Mayor and his team," explains Chugg, a member of the senior leadership team at Frontier Touring.
"The idea and reasoning behind staging a concert resonated to me – that this was not about raising money but raising the community's spirits. The lead time was incredibly tight; what would normally take four months of planning had to turn around in six weeks. So, my first call was to Mark Pope."

Everything has fallen into the place at warp-speed, and with a sense of generosity, notes Pope.
"Just three weeks ago Chuggi called. Snce that first call with Lismore Council, we've locked in the venue, the date, a line-up of some seriously great Australian artists, all of whom are playing for zero fees, along with a professional marketing and communication plan as well as a high end production and site plan," he explains.
In that time, "a team of strangers" has been assembled from both the music industry and council to form a "cracking 'single purpose' team," he enthuses.

Mayor Krieg is one of 3,000 locals devastated by the weather phenomenon; he lost his family home and his business as the town went underwater.

"About a week after the second flood hit us on March 30, I was talking with Council staff about what we could do to lift community spirits," Krieg comments. "What we needed was a line in the sand moment that would mark a shift in the community's mood of shock to begin the long hard road of rebuilding and restoring our homes and our community."
One of Council's team reached out to Rick Sleeman, director of Sports Marketing Australia, and the call was put in to Chugg.

To get word out, organisers have created a TVC which can be seen below.
This article originally appeared on The Industry Observer, which is now part of The Music Network.
The Music Network
Get our top stories straight to your inbox daily.