Michael Chugg talks Gladys Berejiklian's festivals concessions: 'I don't think it's enough'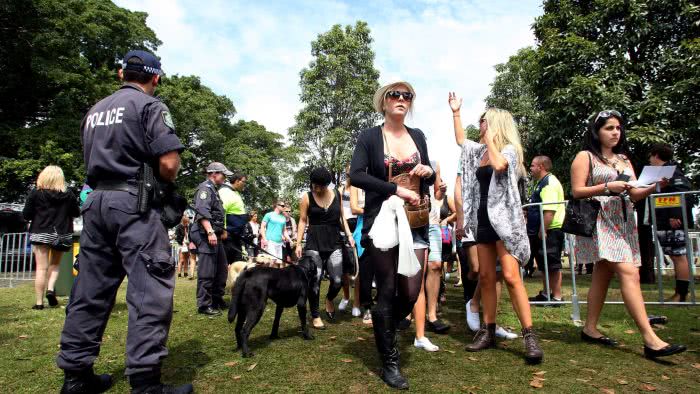 The NSW live music sector enjoyed a win of sorts last week when the state's Upper House voted to amend draft legislation to include establishing an industry roundtable, ending a year-long stalemate with the Berejiklian government.
It's fine. But it's not enough, says Michael Chugg.
The veteran concert promoter spoke with TIO about the recent breakthrough, which saw the government offer a major concession by offering live reps a seat at its roundtable for the first time.
"That was supposed to be done three months ago. It's just dragging it out," says Chugg. "I don't think it's enough."
The festivals market in NSW has been under intense pressure since a strict new licensing regime was activated earlier in the year in response to a spate of drug-related deaths at outdoor parties.
Live music advocates and festival operators argued that the rules unfairly punished many events which had no history of troubles.
And despite several successful trials elsewhere and repeated calls for a new approach to policing drugs at festivals, premier Berejiklian has staunchly refused to allow pill testing at music festivals. Throw together the costly new licensing regime and hardline policies surrounding the policing of recreational drugs, it's a perfect storm for promoters to try navigate.
Chugg has skin in the game through the multi-city Laneway Festival, which his company Chugg Entertainment partners on with Lunatic Entertainment.
"There's still a major, major problem. And it's hurting the festivals. I'm being told by other Sydney festivals that their sales aren't good," notes Chugg.
"As a promoter of one of NSW festivals, sales in Sydney are slower than in other cities. When you're selling more tickets in Brisbane than in Sydney, when you're selling as many tickets in Adelaide as Sydney, you've got to think what the fuck is going on here?"
Earlier, on Nov. 7, Deputy Coroner Harriet Graham delivered a final report which included 28 recommendations. Among them, the creation of a long-overdue festival roundtable, scrapping sniffer dogs, a drug summit, pill testing in various forms and changes to policing at fests.
Berejiklian wasn't moved. The following day, she told reporters: "We have a strong view that pill testing is not the way. There are lots of ways in which we can, of course, improve safety, reduce risk of death or harm for young people and there are certainly opportunities for us to look at that."
Chugg, like many others, called for change. "I'm not going to stand up and say it should happen and must happen. The one thing I've been saying for 15 years and will continue to keep saying is, these dogs create the problem half the time.
"I've seen hundreds of kids come around the corner (at the entrance to a festival) and swallow everything.
"The way the police and the premier came down on the coroner's report was ridiculous," says Chugg. "I've seen pill testing done overseas and it works there."
This article originally appeared on The Industry Observer, which is now part of The Music Network.
The Music Network
Get our top stories straight to your inbox daily.