Live Nation's Roger Field talks touring, innovation and the arrival of internationals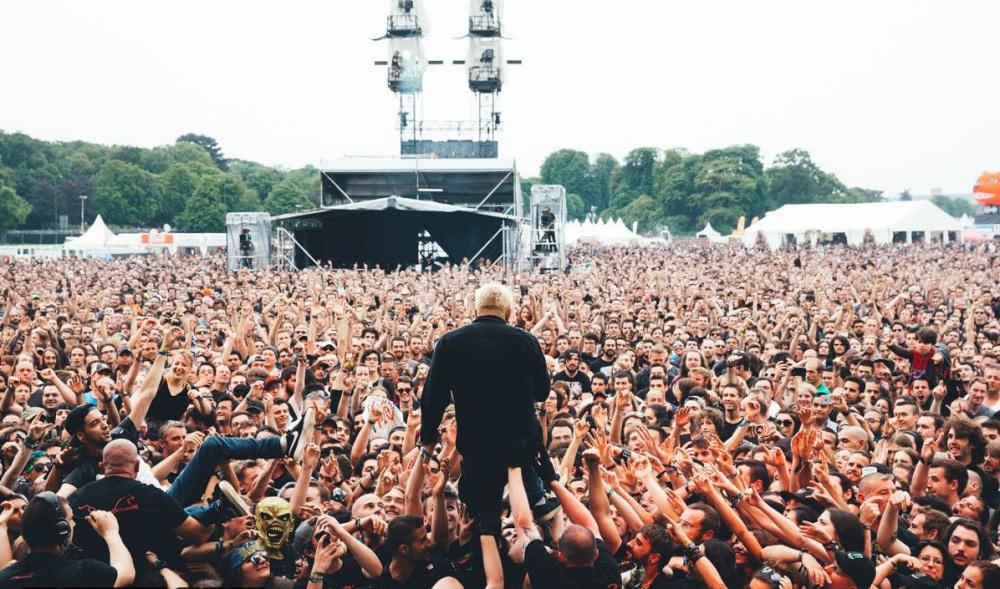 There's something in the air. Yes, there's heat and a touch of rain. And a sensation we haven't tasted in more than a year: optimism.
Pitched to the world as the Lucky Country back in the 1960s, Australia is emerging from the pandemic with that reputation intact.
Now, as the land Down Under enters the tail-end of its long, hot summer, the territory's live and touring sector is warming up, thanks to its rigorous COVIDsafe protocols, strict quarantine rules, and an ounce of luck.
Internationals are already entering the market.
British comedian Russell Howard has made the leap. Howard is currently touring Australia, having completed quarantine and hit 19 shows in nine New Zealand cities.
"It's been an amazing experience becoming the first comedian to tour in New Zealand and Australia after doing gigs in woodland forests and car parks in the U.K.," Howard tells TIO.
Respecting the coronavirus protocols is no laughing matter. Whether it's "taking COVID tests or wearing masks," Howard says, it's "the least you can do to keep everyone safe."
Melbourne is shaking off its unwanted tag as Australia's worst virus hotspot with the launch of April Sun, a program of outdoor, COVIDSafe music events running from April 15 to May 2 at St Kilda Triangle.
Organised by Live Nation, the April Sun bill features You Am I, Magic Dirt, Cosmo's Midnight, Hiatus Kaiyote, Sneaky Sound System, Electric Fields and more. 
Live Nation, the giant, global concert promoter, is coming off a rough year in 2020. Look no further than LN's fourth quarter results, which showed revenue sank 92% year-on-year to just US$237.3 million, an all-time low.
As labcoats and public servants do their bit to vaccinate millions around the globe, COVID infections are in decline. And that means, touring is coming back.
Michael Rapino, President and CEO of Live Nation Entertainment, put a number on it: 45. That's how many major artists are booked for tours in 2022, well up from the usual 25.
The Lucky Country is open for business.  
TIO caught up with Roger Field, Live Nation's President, Asia Pacific, for a look at the road ahead.
TIO: Can you put a finger on why Australia is in such a strong position compared with the rest of the world? Certainly, our strict quarantine and not politicising masks has helped.
Both Australian and New Zealand governments have done an effective job managing the COVID-19 pandemic, which has enabled us to get back to live events a lot sooner than other markets.
The next test, particularly for Australia will be finding the balance as we reopen and return to living a reasonably normal life. Something New Zealand has excelled at so far.
The Australian Open is behind us. But will the tournament inform us about the future of touring internationals here? When Rafael Nadal and Serena Williams do two weeks in quarantine just to compete, might it encourage artists to go through the process?
We are already starting to see internationals enter the market.
We had British comedian Russell Howard quarantine and complete a 19 shows tour across 9 cities in NZ. He's now on Aussie soil for a run of shows across the country, making him the first international act to play both Australia and New Zealand since last year.
Every innovation sets a useful precedent whether it's in working with Government on solutions, or having examples to share with other artists of how it can be done.
The Australian Open was an incredibly important part of learning how we can produce all aspects of international events, as was the return of crowds to sport during the latter parts of the season.
With your experience across ticketing, venues, promoting and more, are you confident the protocols in 2021 will make ANZ a hotter touring destination than it might otherwise be?
By working in close collaboration with governments in Australia and New Zealand, we really have the ability to host high-profile, international acts that will fuel a thriving live industry.
Our priority now needs to be for all Australian State governments to work together to establish a framework where artists can move freely around the country, and similarly providing financial risk underwriting in the event of restrictions being imposed at short notice.
By doing this, we can get live workers back into jobs, drive our economies forward and give fans the entertainment they crave.
Our industry has taken a beating. The only upside to all this, that I can see, is the opportunities created for local artists to play at the top of the bill.
That's the silver lining that domestic acts have the spotlight to themselves for the moment, which has kept the wheels turning.
In New Zealand, we saw an all-Kiwi lineup for Rhythm and Vines festival, which proved hugely popular for fans who have been incredibly supportive. Back in October, we had a live audience of nearly 20,000, and a global virtual audience enjoyed a Live Nation produced event featuring local Kiwi artist BENEE at the Spark Arena in Auckland, and Crowded House heading out on a 10-city tour in New Zealand playing 12 dates.
As an industry that's normally run off its feet, we've also had the opportunity to consider what we do, and how we do it.
There's been some great innovation and lateral thought, as well as the perfect storm of reasons for our industry to come together with a common set of goals, and clearly articulate our financial and social importance to Governments.
What more do we need from the government right now?
We thank the federal government for the RISE grants which have enabled the live events to think outside the box, and next it will be vital to set timelines to allow venues to operate at full capacity and free interstate movement in order to fully deliver on reopening, so we don't see further attrition of our workforce.
We look forward to continue working with officials to get live back at scale in every corner of the country from June when our borders are set to open up to international travel.
This article originally appeared on The Industry Observer, which is now part of The Music Network.
The Music Network
Get our top stories straight to your inbox daily.