New Initiatives for Live Music Fans Unveiled by State Governments and Councils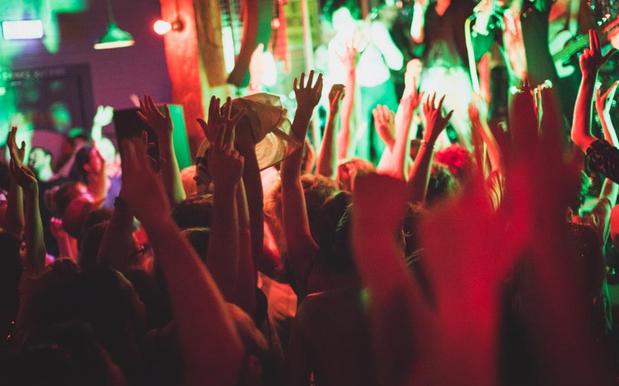 Live music fans will get a free all-day festival in Sydney, a mid-sized stadium for concerts on the Gold Coast and funding to expand events in Perth and Victoria.
These are among the latest initiatives by state governments and councils.
This Saturday's free Sydney All-Nighter, a joint exercise by the NSW Government and hospitality group Solotel, will showcase over 100 acts as Montaigne and Confidence Man across 27 stages in 16 venues.
"Sydney All-Nighter was created to encourage people to come out at night and experience the best of Sydney's vibrant music and nightlife culture from the Cross to Parramatta," Solotel Group CEO Elliot Solomon said.
It is part of the NSW Government's $50 million CBDs Revitalisation Program.
This comes as a three-month trial until November begins for live entertainment venues to stay open longer for 30 more minutes in the NSW's first special entertainment precinct at Enmore Road in Sydney's inner west.
"All live music and performance venues are eligible for an 80 per cent discount on their annual liquor licence fees, under the 24-hour economy reforms, providing thousands of dollars in savings," Hospitality Minister Kevin Anderson said.
The September 10 concert by KISS on the Gold Coast has revived the push for a new $60 million concert and sporting boutique stadium with 8,000 to 12,000 seats as part of the Coast's post-pandemic recovery.
Mayor Tom Tate has told new chief investment officer Jeff McAlister to make a report on it his priority, for events that don't need something as large as the 27,690-capacity Cbus Super Stadium and the Metricon Stadium which holds 40,000 for concerts with 22,500 for AFL games and 21,000 for the cricket.
Tate saw the possibility after KISS had to suddenly reschedule from Townsville, playing the first ever concert at Cbus Super.
Despite the short lead time, the show still shifted 13,000 tickets. Tate called that "a cracking success" in the Gold Coast Bulletin.
"We nearly got there but there were logistical challenges given the late notice of the venue and the fact that most diehard KISS fans had already secured their tickets for Brisbane, before the GC date was announced," he said.
In Victoria, the state government sank $240,000 to turn a sports stadium in Torquay on the Surf Coast into a dedicated arts facility.
Called Multi Arts Centre, it will provide a space for musicians to create, collaborate and showcase their work, and stage theatre shows, art exhibitions, literary and other events.
Minister for Creative Industries Steve Dimopoulos pointed out, "We're breathing new life into old buildings and creating vibrant cultural destinations across the state, supporting local businesses and offering visitors even more reasons to discover the best of regional Victoria."
City of Perth committed $1.095 million to expand its events calendar with 13 arts and culture projects.
They included $35,000 to the St Jerome's Laneway Festival and $60,000 towards music association WAM's WA Music Month which includes WAMFest, WAMCon and WAM Awards.
In addition, Fringe World gets $1.2 million from the City over the next three years.
A Queensland Government partnership with 59 regional local councils sees an investment of over $4 million in 2022 – 2023 through the Regional Arts Development Fund to strengthen community-led arts and cultural experiences while creating regional jobs in the industry.
They include a new music festival in Gladstone and open-mic nights for musicians in the Logan region.
The ACT Government took another step forward for the $80 million Kingston Arts Precinct.
It released a new ten-year Founding Strategy to ensure it will suit its resident organisations, and with plans to have it open by end of 2025.
Cairns Regional Council endorsed plans to turn Barlow Park into a sports and events precinct including a 20,000-seat rectangular stadium.
But that's as much as it goes. Council still has no funding for the project yet.
Hobart has finalized Stage One (that is, planning and demolition) for its In The Hanging Garden precinct in the CBD which will include live music venues, restaurants and bars, complementing residential and commercial space.
The Music Network
Get our top stories straight to your inbox daily.