Live concerts are returning to Qudos Bank Arena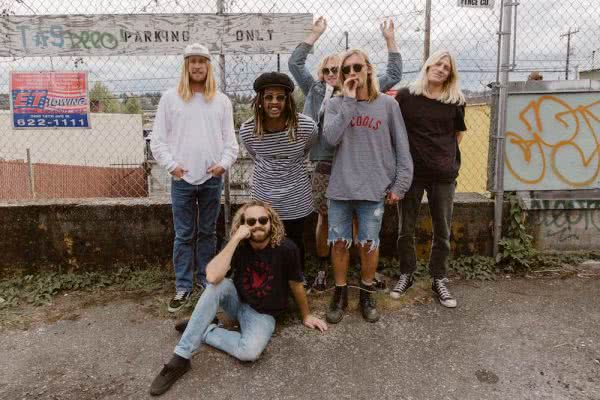 Arena shows are returning to Sydney.
Over two weekends, Qudos Bank Arena will host concerts under the Greatest Southern Nights banner, featuring a line-up of homegrown performers.
On Saturday, 28th November, triple j Hottest 100 champs Ocean Alley will lead a bill along with Jack River, Ruby Fields and Jack Botts, and on Saturday, 5th December, the likes of Bernard Fanning, Matt Corby and Merci, Mercy will rule the stage.
Greatest Southern Nights is jointly produced by TEG and Live Nation, with support from NSW Government and Destination NSW.
Qudos Bank Arena, which is owned by TEG, will operate the two dates in a COVIDSafe environment, with a reduced capacity.
"We've got permission to have just over 6,000 people at Qudos," TEG CEO Geoff Jones tells TIO.
"It'll be masterfully done," he assures. "It's not about making money. It's about breaking even. Our industry has been decimated by this (pandemic), certainly on the concerts side of it, and we need to give confidence to the industry. We need to find our way back."
Jones and Roger Field, President of Co-Promoter Live Nation Asia Pacific, are both executive committee members of the Live Entertainment Industry Forum (LEIF), which formed this year to support the COVIDSafe reactivation of events.
"After eight long months of zero arena shows, these concerts will see great musicians bring thousands of fans back together," Field says of Greatest Southern Nights.
"Not only will these two wonderful nights of entertainment deliver significant employment but they are sure to inject a vital economic boost to our industry and the economy."
Since the doors in March at Qudos, the biggest arena in Australia, a slate of shows have been scrapped from Niall Horan and Harry Styles to Iron Maiden, Lenny Kravitz, and more, blowing a multi-million-dollar hole into the live industry.
There's more pain to come for the live industry, though Jones is confident Greatest Southern Nights is a step in the right direction.
All the artists and crew will be paid. A 50 per cent capacity format is "not where we want to be, we've made that really clear," explains Jones, "but we want (government) to know our industry is professional. We know how to put things on and hope this will be the catalyst to chipping away to get it back to where we need to be, which is to sell 100% whatever the shows are."
Tickets for first show are priced at $91.60 and will go on sale at 10:00am on Monday 9th November, and the onsale for the second date will kick off the following day, 10th November.
All tickets are available via www.ticketek.com.au.
"We're absolutely stoked to be getting back on stage as part of Great Southern Nights," reads a statement issued by Ocean Alley, whose 'Confidence' took out the Hottest 100 in January 2019.
"We've missed every part of touring – last year we spent every other day in a new city, so it's exciting to see live music making a comeback in NSW. The opportunity to headline Qudos Bank Arena in our hometown makes this show that extra bit more special for us, and we can't wait to finally play our latest album Lonely Diamond in a live setting."
TEG is also behind Sydney Coliseum concerts on Friday 4th and Saturday 5th December 2020 for the 101.7 WSFM presents Pure Gold Live, through a new alliance with Empire Touring.
Ticket sales for those events are "going really well," Jones notes.
This article originally appeared on The Industry Observer, which is now part of The Music Network.
The Music Network
Get our top stories straight to your inbox daily.