Levi's is working with Support Act to help artists this AusMusic T-Shirt Day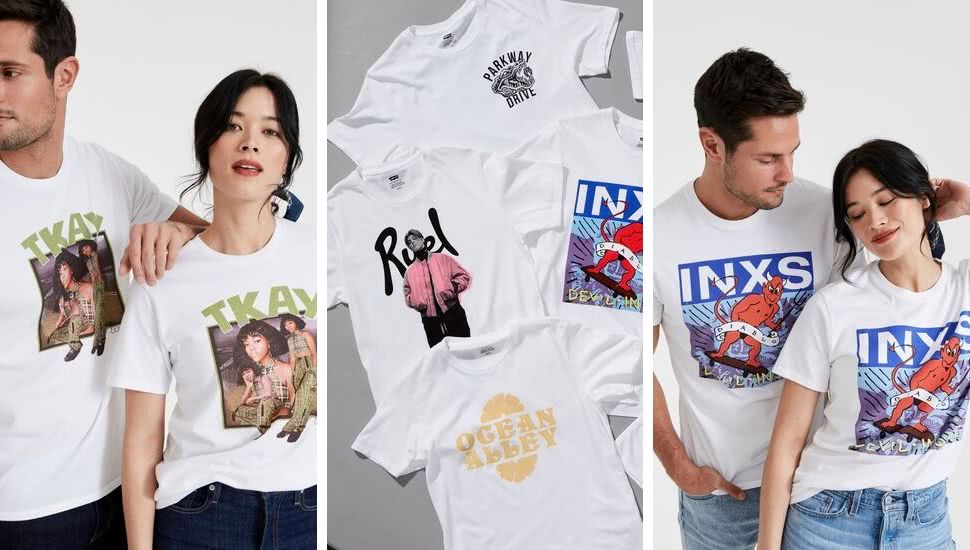 Following on from its help to launch Australia's first mental health and well-being helpline with Support Act, Levi's is again connecting with music in a meaningful way.
Launching today, Levi's and Support Act have partnered once again for AusMusic T-Shirt Day.
A Victoria University study found that musicians are five times more likely to suffer from depression and 10 times more likely to show symptoms of anxiety. Meanwhile, 40% of musicians are earning below minimum wage, and road crew have an increased risk of work related injury.
To do their bit, Levi's and Support Act have partnered with six local bands to offer up limited edition t-shirts, available in-store and online, with 100% of proceeds going straight to Support Act for crisis relief and mental health services.
Following last year's run of exclusive shirts for the annual event, including The Preatures, Ecca Vandal, and Bad//Dreems, this year's lineup has something for every music fan.
The six exclusive, limited edition AusMusic T-Shirt Day shirts will celebrate Tkay Maidza, INXS, Ruel, Angus & Julia Stone and Parkway Drive.
"We're very happy to be able to help contribute to the Support Act cause," said Parkway Drive's frontman Winston McCall. "Being part of the Music Industry for over 16 years now has lead to first hand insight and experience when it comes to the challenges of survival with an industry that is rapidly evolving.
"This ever-changing nature leaves us all in a constant state of flux with very little prospect of security," he added. "We are stoked to be able to help through the work Levi's and Support Act are providing."
This year's AusMusic T-Shirt Day is set to take place on Friday, November 15 and Levi's and Support Act have a goal of raising $200,000 in funds for crisis relief and mental health services.
So grab yourself a limited edition tee, and create a team on Support Act's fundraising website to allow staff to donate in return for wearing an Aussie music shirt in November.
This article originally appeared on The Industry Observer, which is now part of The Music Network.
The Music Network
Get our top stories straight to your inbox daily.