Kylie Minogue's 'Tension' Is Dominating the U.K.'s Midweek Chart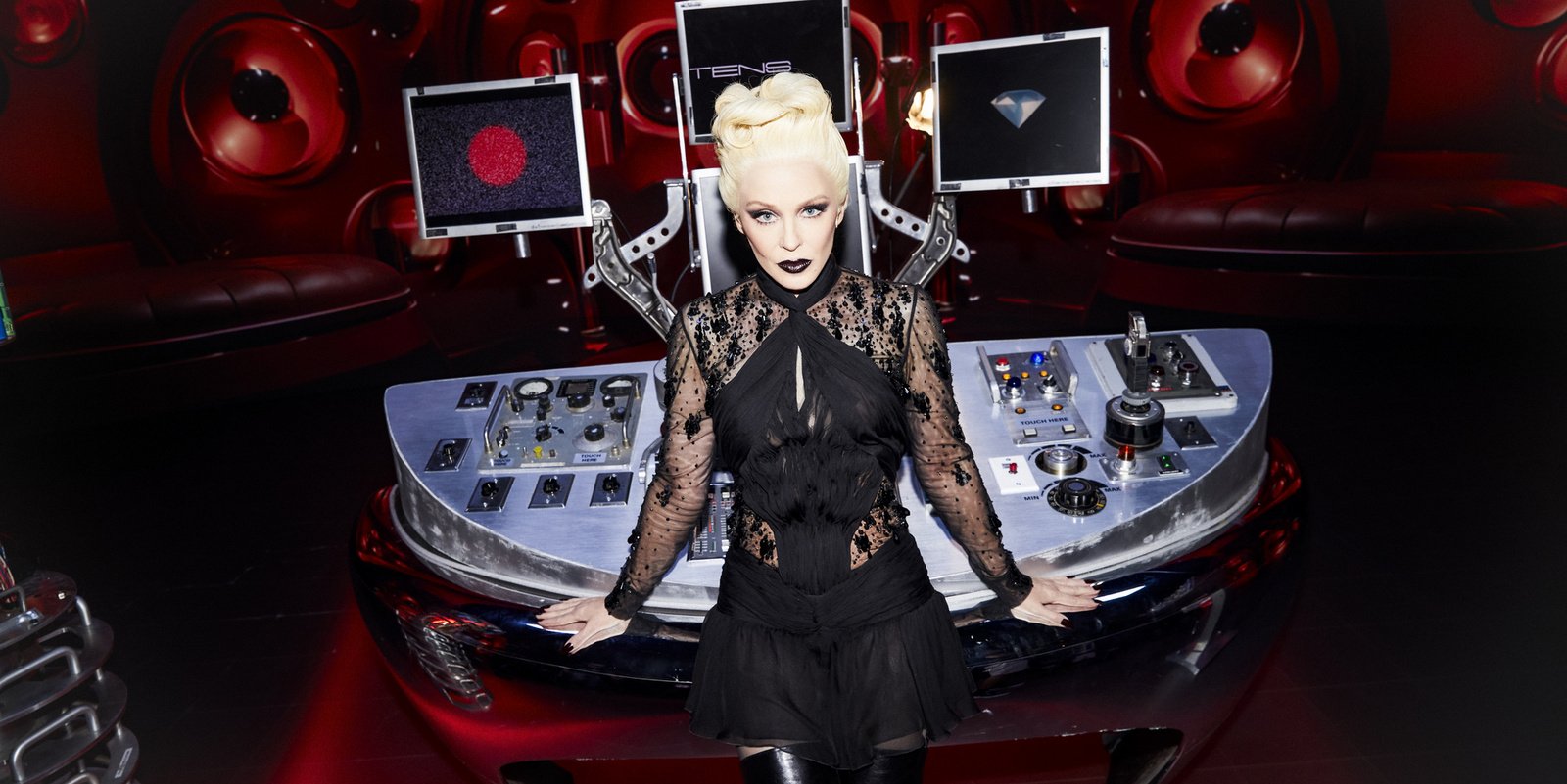 Call it: Kylie Minogue Tension will debut at No. 1 on the Official U.K. Albums Chart later this week.
Based on midweek sales and streaming data published by the Official Charts Company, Tension is outselling the rest of the top 20 combined.
It's the type of lead that won't be overhauled in the final straight.
Kylie's 16th studio album, Tension will become her ninth U.K. chart leader when chart proper is published late Friday, Sept. 29, a list dating back to her 1988 debut Kylie, and including 1989's Enjoy Yourself, 1992's Greatest Hits, 2001's Fever, 2010's Aphrodite, 2018's Golden, 2019's Step Back in Time: The Definitive Collection and her most recent LP, 2020's Disco.
The Brits adore Kylie. She's considered a national treasure, an icon, and has been ever since she graced the small screen as lovable Charlene Robinson on Neighbours.
Across her 35-year recording career, Kylie has achieved many firsts, including seven No. 1 singles.
When Disco danced its way to No. 1, she made chart history as the first ever female artist — and second artist overall — to claim a U.K. leader in five consecutive decades.
And when Tension's first release "Padam Padam" peaked at No. 8 earlier in the year, she became one of only four female artists to bag U.K. top 10 singles in five consecutive decades, doing it in the 1980s, 1990s, 2000s, 2010s and '20s.
Cher, Diana Ross and Lulu each achieved the feat across a different timeframe — the 1960s, 1970s, 1980s, 1990s and 2000s.
Across her ARIA Hall of Fame career, Kylie has chalked up sales of over 80 million records, 5 billion streams, won 17 ARIA Awards, three Brit Awards, two MTV Awards and a Grammy; she can add to her haul of ARIAs with four nominations at the 2023 event.
Though she has entered the top 10 on the Billboard Hot 100 on just two occasions, she'll get a chance to impress with her first U.S. residency at the Venetian Resort Las Vegas' Voltaire.
"It's an intimate venue with caps at 1,000. So small, it's gonna be intense," she tells Nova's Fitzy & Wippa with Kate Ritchie. "It's going to be decadent. Of course, I'm going to throw everything at it. This venue that they haven't even finished building it yet."
Kylie's Voltaire residency will kick off Nov. 3.
The Music Network
Get our top stories straight to your inbox daily.