Katy Perry copyright case may see jurors discuss their Myspace pages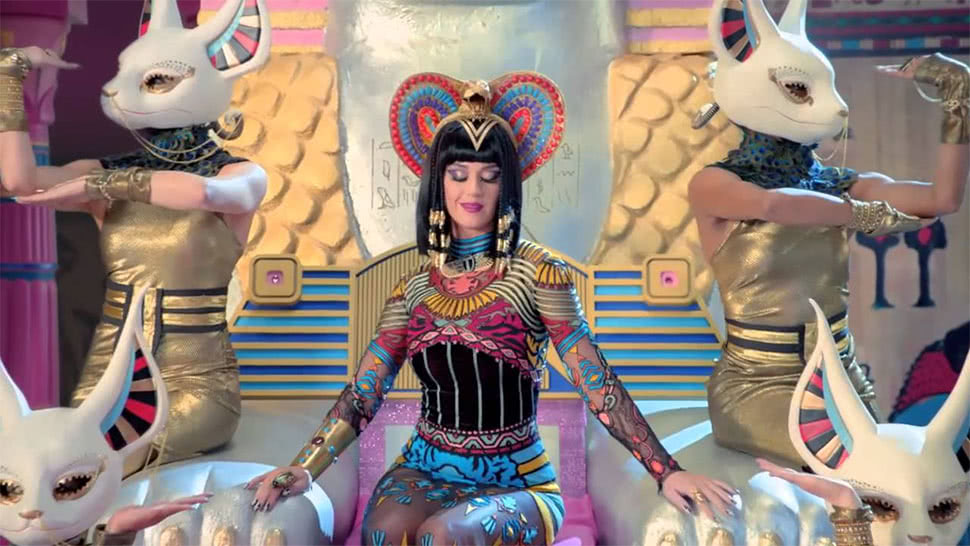 The topic of Myspace pages might be brought into play during an upcoming copyright case regarding the 2013 Katy Perry song 'Dark Horse'.
Back in 2013, Katy Perry unleashed 'Dark Horse', a promotional single from her fourth album, Prism. While the track didn't have the same success as lead single 'Roar', the Juicy J-featuring track managed to top charts around the world, hitting #5 on the ARIA Digital Tracks chart.
However, a few months after its release, Christian rapper Flame (the stage name of Marcus Gray) claimed that 'Dark Horse' was in fact "identical" to his 2008 song 'Joyful Noise', from his Grammy Award-nominated album Our World: Redeemed.
Now, The Hollywood Reporter notes that the long-awaited copyright infringement trial is set to kick off next week, and it might see jurors being asked about their Myspace pages.
Check out 'Joyful Noise' by Flame:
For the trial to succeed, the plaintiffs (including Marcus Gray and co-writers Chike Ojukwu and Emanuel Lambert) need to demonstrate that 'Joyful Noise' could have been previously heard by the defendants (which includes Katy Perry, producer Lukasz "Dr. Luke" Gottwald and others).
Last year, U.S. District Court Judge Christina Snyder denied a motion for summary judgement by explaining that the plaintiffs "demonstrated a triable issue of fact as to access because 'Joyful Noise' achieved critical success, including a Grammy nomination, and was readily available and viewed millions of times on YouTube and MySpace."
To counter this, the defendants filed a counter motion, claiming that any screenshots of archived web pages amount to hearsay and should therefore be dismissed from the trial.
Unfortunately for Katy Perry and her team, this motion was denied, while the plaintiffs were also prohibited from showing a mash-up that illustrates the similarities between the two tracks.
So what does this mean? Well, during a recent search for potential jurors, the defence team has drafted a bunch of questions that range from asking about regular employment and personal information, to their experience on social media sites like YouTube, Myspace, and Facebook, how much time they've spent on the sites, and the methods they use to stream music.
While Katy Perry's team has even gone so far as to claim that 'Joyful Noise' is a derivative work, it looks as though this case will be heading to court in a matter of days, and will become one of the rare times that Myspace is uttered before a judge this decade.
Check out 'Dark Horse' by Katy Perry:
This article originally appeared on The Industry Observer, which is now part of The Music Network.
The Music Network
Get our top stories straight to your inbox daily.