A New Generation of Aussie K-Pop Fans Are More Cashed-Up and VOD-Savvy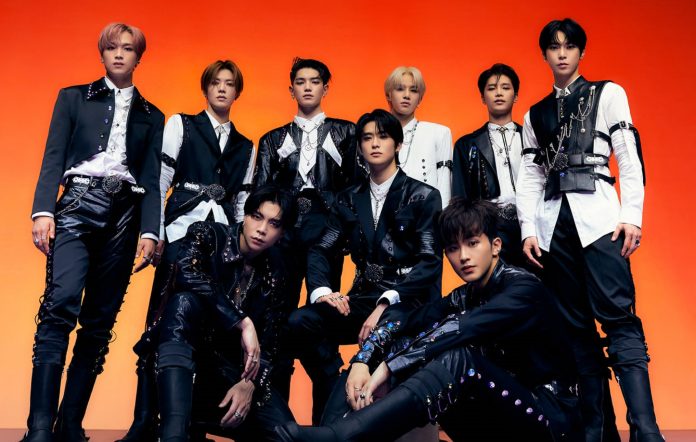 K-Pop is about to make a greater presence globally, with ambitious plans announced on February 3 by K-Pop powerhouse SM Entertainment.
It is home to superstars SUPER JUNIOR, NCT, Girls' Generation, EXO and aespa.
It intends to set up a number of production centres (starting with Singapore) with its own A&R, management, music video, artwork and PR and marketing teams, as well as multi labels and a subsidiary specializing in publishing music, co-CEO Sung Su Lee said.
To fund the move it sold a 9.05% stake for A$249.5 million to South Korea-based Kakao Corp.
SM Entertainment released NCT 127 in Australia in September 2021 through a deal with Virgin Australia, while last June another pact, with Warner Records, saw aespa become the major's first major K-Pop release.
These expansion plans fit in with how K-Pop's audience has changed.
Four shows in Australia by BLACKPINK in June – also announced this month by Frontier – will provide a closer glimpse of how fans have changed as the fourth wave of K-Pop stars hits.
The first wave of local fans or Blinks, mostly teenage females, had to go to South Korea for concerts because acts didn't tour Australia.
The second wave had SBS's "PopAsia" show turn them on to new superstars such as BIGBANG, Girls' Generation, SHINee and Super Junior.
"This generation first started diving into the world of K-pop through us (SBS) over ten years ago," says Brett Smith, senior music producer at SBS Music Channels for the past five years.
By that stage, acts were playing in theatres in Australia, with shows attended by women in their mid-20s mostly of Asian backgrounds.
By the third wave, major acts played single shows in large arenas to an almost-even split between cultural Asians and friends they'd turned on to K-Pop or had found via YouTube.
"Now in K-pop's fourth generation, almost any act can tour Australia to an audience," reports Victoria-based writer Frank Carter, who writes for "KpopWise" and "Aussievision".
BLACKPINK (pictured, below) played multiple shows in multiple cities, in 2019. They sold out the 15,000-seat Rod Laver Arena with a $1.77 million gross.
Stray Kids, Eric Nam and Epik High sold out medium-sized venues.
"The audiences in attendance have never been more diverse," Carter stresses.
"There will be people from almost every cultural background available in the country, more LGBT+ people, more men, and both younger and older attendees than ever before."
Younger fans consume K–Pop in different ways, with video-on-demand (VOD) streams and YouTube on top of their list.
Vivien Lewit, YouTube Music's global head of artists believes K-Pop acts "have been really the most skilled" at tapping into that fan base.
"They began to produce content in ways that augmented their music and that continued to drive more fandom and more connectivity," Lewit said.
"YouTube is such an important tool for K-Pop," Smith notes. "The visuals and the money that these entertainment companies put into their music videos is unbelievable.
"K-pop set a new worldwide quality standard for music videos many years ago and most western artists still can't come close to this in my opinion.
"When the visuals are this good, no wonder why YouTube is the number one streaming service.
"It's also free, which is a big benefit for a young audience!"
Video budgets can be massive.  T-ara's "Cry Cry / Lovey Dovey" and S.E.S.'s "Love" cost A$1 million each, while INFINITE's "Destiny" cost $900,000.
BLACKPINK's "Pink Venom" MV, also with that price tag, generated 90.4 million YouTube views in its first 24 hours and 140 million in two days.
With more than 84 million subscribers, they are the biggest music act on YouTube.
Carter agrees: "YouTube is a great platform to watch the music videos from the groups you love, while Twitch has provided easy access to shows such as Mnet's "M Countdown" and SBS' "Inkigayo"."
Also important, he says, are services from South Korean media conglomerates as HYBE (previously Big Hit Entertainment) and Weverse which livestreams concerts to global fans at a discounted price.
Vlive which allowed acts to stream themselves for fan comments closed on December 31 after being integrated into HYBE's Weverse.
Reports U.S. research firm Luminate, "Younger K-Pop listeners are instrumental to this visual consumption, as Gen Z and Millennials make up 74% of the genre's audience, a 57% higher rate of Gen Z/ Millennials within the general population."
Younger K-Pop listeners are 39% more likely than the average U.S. listener to use video streaming, while Gen Z K-Pop listeners are 89% keener on short music video clips. They tend to be subscribers.
In contrast, half of Millennial K-Pop listeners use Twitch, 69% more aware of it than the average listener.
Some suggest BLACKPINK, with Australian-raised singer Roseanne 'Rosé' Park, is growing K-Pop in Australia more than any other act.
"Pink Venom" made ARIA chart history debuting at Number One – the highest-debuting K-Pop single since BTS' "Dynamite" entered at Number 2 in 2020.
It was the soundtrack to a million TikTok videos and 750,000 YouTube slots.
Stray Kids and NCT 127 also landed in the ARIA Top 20.
K-Pop's rapid growth in Australia could be even more remarkable, Smith suggests, if mainstream media is more supportive.
"In the past couple of years, 'A' level groups like Twice, Monsta X and Blackpink have released singles in English and I can't remember really hearing most of those releases on commercial radio.
The Music Network
Get our top stories straight to your inbox daily.