JXN signs to City Pop Records: 'He's the complete package'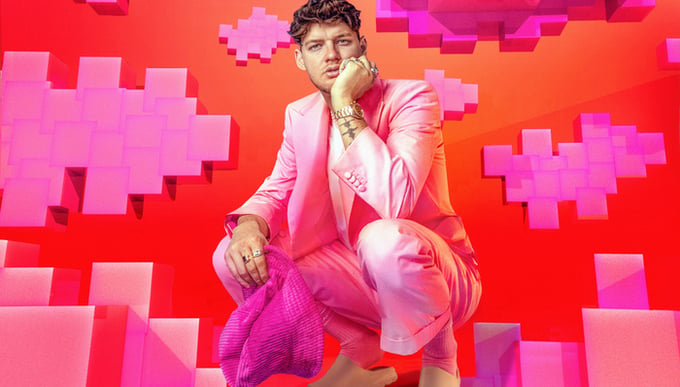 City Pop Records is ramping up its roster with the signing of JXN.
The first release through the new deal is 'Cotton Candy,' which drops today on all digital music platforms.
Previously signed to Warner Music Group, the homegrown pop and R&B artist says the move to Michael Chugg's music group was a "no brainer."
City Pop launched in December 2019, with Mia Rodriguez its first signing and a mission to take on the majors at pop music.
Rodriguez, a TikTok star, went on to win Best New Artist at the 2021 Rolling Stone Australia Awards, and the label expanded its roster with the signing of Queensland singer and songwriter Mason Watts, and Sydney artist Andrew Lambrou.
"The decision to join forces with City Pop and the entire Chugg family was a no brainer," says JXN (real name Jacko Brazier) in a statement to TIO.
"Their ability to break records & artists is unparalleled and we are all very confident and excited in what's to come. Don't blink."
Stream JXN's 'Cotton Candy':
The Melbourne-raised artist has been on the rise since his 2018 debut 'Solitude', and 2019 followups 'Red Lights' (featuring A Boogie Wit Da Hoodie) and 'Going Off' (with A$AP crew staple A$AP Twelvvy).
His debut EP NeverASadAdventure arrived in 2020, led by the single 'Outta Space,' a collaboration with Allday and producer Fossa Beats.
In those years, JXN has amassed a sizeable audience.
Currently, his YouTube channel boasts 400,000-plus subscribers, his Instagram has 230,000 followers, and his Twitter is followed by more than 116,000 users.
"JXN's dedicated fan base and charismatic personality drew us like so many others into his aura, and we are so fortunate to have the opportunity to work with him and his team," comments Andrew Stone, Head of City Pop Records.
"He's the complete package and totally dedicated to his craft as a writer and performer. Chuggi and I are so happy to welcome him to the City Pop roster."
'Cotton Candy' is, as it's name would suggest, a sweet pop number, though with a deeper meaning, all built around an acoustic guitar refrain.
The song, JXN explains, "is directed at my life and how I know I can be a pain but also appreciate the fact that certain people can stick with me like cotton candy and them knowing they can also count on me."


This article originally appeared on The Industry Observer, which is now part of The Music Network.
The Music Network
Get our top stories straight to your inbox daily.