Jawsh 685 cracks the first-ever Billboard global charts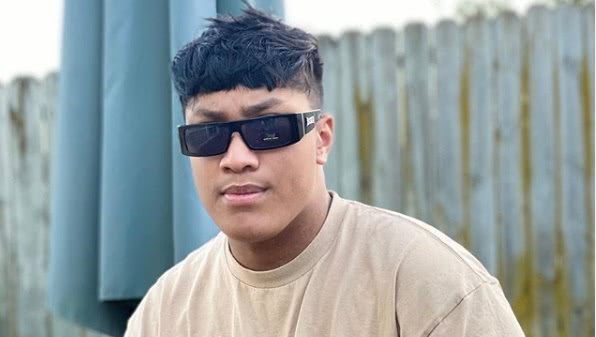 Billboard's charts have gone global.
After years of testing and consulting with the music industry, the U.S. trade title has launched two new charts tracking the most popular songs on the planet.
Published today and every Tuesday, the Billboard Global 200 and Billboard Global Excl. U.S. rank songs based on streams and sales from more than 200 countries.
They'll sit alongside Billboard's suite of existing charts, which include the Hot 100 singles survey and the Billboard 200 albums tally.
At a glance, the first charts are as "global" as their names would suggest.
Of the 16 artists credited in the top 10 of the Billboard Global 200, nine are from the U.S. (including Cardi B and Megan Thee Stallion's leader 'WAP'), two are from Canada (Drake and The Weeknd) and South Korea (Blackpink and BTS), and one is from New Zealand (Jawsh 685), Colombia (Maluma) and the U.K. (Harry Styles).
It's an even split on the Billboard Global Excl. U.S. chart (which tallies songs in the world outside the U.S.), where seven of the 14 acts appearing in the Top 10 are "internationals," including Joshua Stylah, aka the chart-topping NZ teen producer Jawsh 685.
Stylah is the only representative from the lands Down Under. 
Rankings are based on a weighted formula combining official-only streams on both subscription and ad-supported tiers of audio and video music services, plus download sales from a slew of digital music retailers.
In a world shrunk by technology, a global chart makes a lot of sense.
The main streaming music platforms open a window into global music trends with their own charts, which are limited to those specific brands.
The new Billboard charts gather data from all of them.
"As the steward of the definitive industry charts, we're thrilled to unveil out our global charts which give the industry insights into the most powerful artists worldwide, what songs have an international impact, as well as what songs may start trending outside of the United States," comments Deanna Brown, president of MRC Data and MRC Media & Info, which is powering the new surveys.
For both charts, the Top 100 songs are featured on Billboard.com, while the complete list of 200 rankings are available on the Billboard Pro subscription service.
Read more here.
This article originally appeared on The Industry Observer, which is now part of The Music Network.
The Music Network
Get our top stories straight to your inbox daily.