Jaddan Comerford Talks Side Stage Ventures: 'This Is a Big Part of The Next Chapter In My Career'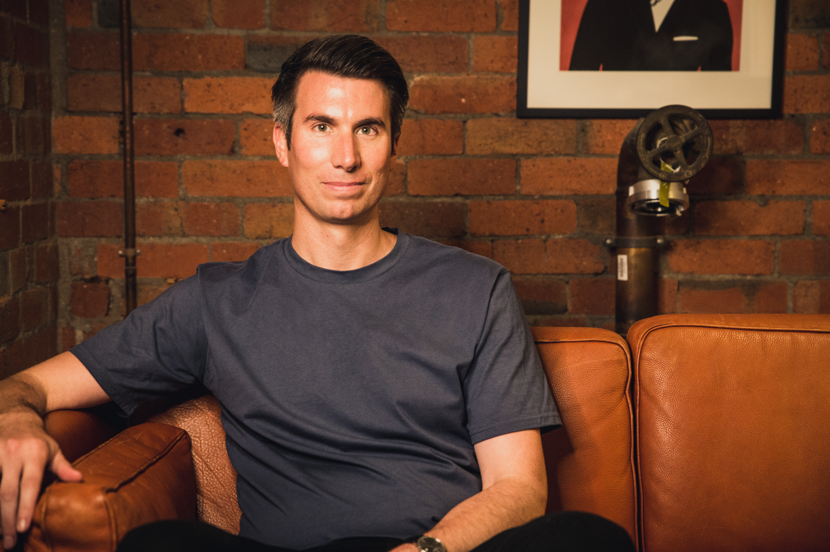 From little things, much bigger things grow.
Paul Kelly and Kev Carmody's famous protest song probably wasn't in the ear of a teenage Jaddan Comerford when he planted the seeds of his UNIFIED Music Group group 20 years ago. But my, how things have grown.
Now aged 38, Comerford's independent music empire has flourished, and sprouted new branches, most recently the investment syndicate, Side Stage Ventures.
Working alongside co-founders Anthony and Alex Zaccaria (both Linktree co-founders), Comerford's new enterprise has already put several million into startups here and overseas, including alcohol-free brewer Heaps Normal, mobile ordering and payments startup Mr Yum, and, as previously reported, a further $10 million is set aside for investment by the close of 2022.
With two decades on the frontline — and two years of downtime, thanks to the pandemic — the time was ripe for a leap proper into venture capital.
"It's an extension of what I've been doing this whole time," Comerford explains. "For a lot of my life I've been a talent manager, I've been helping to develop talent."
Side Stage, unveiled earlier this month, is "in a way I'm doing what I've always done, just with a different type of talent."
TMN spoke with Comerford about the genesis of Side Stage, giving back, "organic evolution" and the shape of things to come.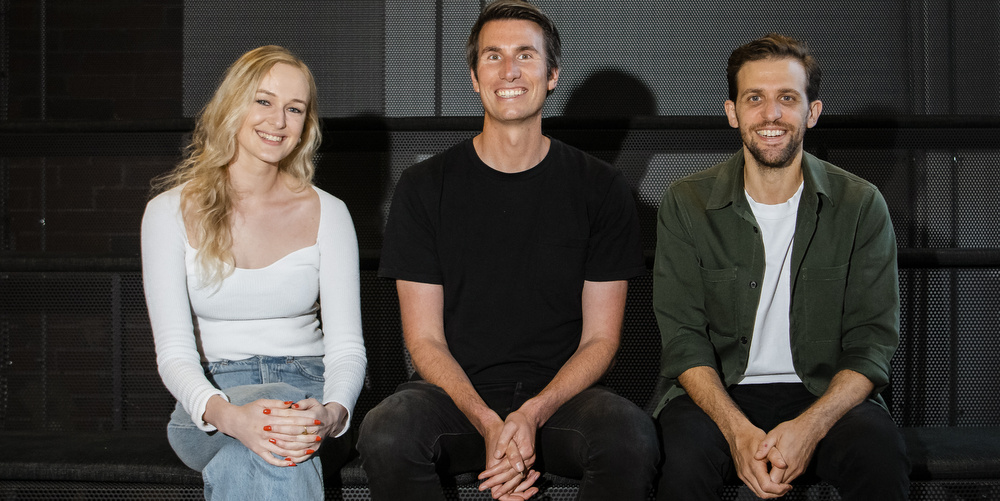 From left to right: Emily Casey, Jaddan Comerford, Anthony Zaccaria, founders of Side Stage Ventures
TMN: Twenty years after you started in the music business, you're now making a move which, to outsiders, looks like a step outside the traditional sphere of music.
Jaddan Comerford: It falls back into the organic evolution of UNIFIED.
My career and UNIFIED's development, it started as a record label in 2002, Boomtown Records. Then a bunch of the artists needed managers, so we put up our hands and said we can do that.
Then Ian James and Michael Gudinski got into my ear back in the day and told me about music publishing, and we started a publishing company.
Then we realised ecommerce is going to be a thing, so in 2008 we started shipping t-shirts, posting satchels out of our office in Richmond from a PayPal account.
That's how the business has evolved.
What was the spark that got this Side Stage going?
In about 2016, (Comerford's wife and colleague) Rachael said "you've got to stop starting business, why don't you start investing in other people's businesses." I don't think she meant for me to take it literally, but I thought, "good idea."
A few weeks later I was making my first investment in a company, called STL Tones, one of Australia's unsung heroes of the music tech scene. They build music plug-ins software for producers and musicians on the Central Coast of NSW and have a really strong global business.
That was at the beginning of me investing, financially and my resources and network and experience, in running a business.
So rather than me being involved on the ground, I was able to be there and support. How I determined it, it allowed me to scratch the entrepreneurial itch.
When I was in America, I started to learn more about venture capital and the idea that you can make small investments into startups that you believed in, and be as involved in or as little as you wanted to, or as little or as much as they want you to be.
And that began with a couple of investments in America in 2018. We invested in two Australian companies, Tixel and Muso, who have both gone on to become quite successful.
That's when we invested together and really got the wheels turning on what it would it look like to reinvest in the ecosystem as investors not just with capital but relationships, mentoring.
You had already invested in the startup Mr Yum.
When the pandemic hit, people were doing all sorts of things. Some people were baking bread, learning languages. Me and my friends were starting ventures. On Saturday afternoons, me, Alex, Anthony and a few others would get on Zoom and talk about startups we were interested in investing in.
One day, Alex said "my friend Adrian has a business Mr Yum, we should talk about it." Essentially, we were all interested in investing.
What came from that was, at this point I was still learning a lot about venture capital. If all of us were individually investing, it was going to take up a lot of room on their cap table, the shareholders table. Someone said, "why not start a syndicate?"
That was essentially the beginning of Side Stage Ventures.
Again, it falls back into the "organic evolution" of UNIFIED. If we want to do something, or need to figure something out, we just figure it out.
As a team we invested in Mr Yum, but not only that, we shared this with our community which was the beginning of our syndicate, which included a bunch of musicians, other managers, agents and other like-minded people who're interested in reinvesting in the ecosystem.
That was mid-2020. That's when things started to kick off for Side Stage.
I imagine Side Stage as a music industry Dragon's Den, hopefuls pitch ideas, yourselves taking notes. Is that what it looks like?
Yeah, but it's one that you'd expect to be run by me, one that's much more supportive. It's not just giving back in a charity way, this is a big part of the next chapter in my career, about finding how we're going to reinvest in the future of our ecosystem as an industry.
The music industry hasn't been very good at reinvesting in the future. It's something I really enjoy and something that came up for me when I started to get into it was this concept that for a lot of my life I've been a talent manager, I've been helping to develop talent.
Whether that's musicians like Vance Joy or Amity Affliction and Illy, but also my team, developing them and their careers, but also in a sense, my own. And when I started to realise there was also an opportunity to invest in founders, I added a third pillar of talent.
In a way I'm doing what I've always done, just with a different type of talent.
What ideas and people are you looking for?
We're investing at the intersection of creativity, technology and culture.
So, it's broad but equally what we're asking for is, if you have a creative idea we want to hear about it. We believe there's a gap there.
Even since we launched, the amount of founders who've reached out with incredible ideas proves to me there's a gap here.
How's business going in general? 
Obviously there's still the interruptions (with COVID-19 infections), but by and large compared with what we've dealt with the last two years, things are opening and things are good.
We really invested in our business in this time, we grew our headcount, our roster, we launched new businesses like Side Stage.
The wheels have been turning the whole time. We're ready to capitalise on the momentum coming out of the pandemic.
The Music Network
Get our top stories straight to your inbox daily.