Chrissy Amphlett, Sarah Aarons, Lindy Morrison and others recognised as 'game-changing' women of Australian music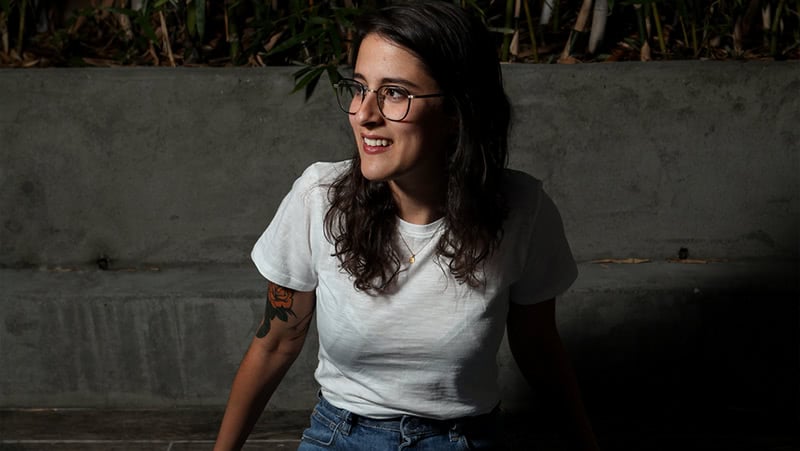 Fellas, take a back seat. Women are driving the airwaves.
Today, to celebrate International Women's Day, Double J is counting down 50 "game-changing" women of Australian music.
Every list creates arguments, and there will be omissions. No biggie.
The point of it all is to pay tribute, get folks talking (and listening), and shine a light on the women and gender diverse artists who made an impact and left the world a "different place than how you found it," explains Mornings presenter Zan Rowe.
The 50 icons identified by the public broadcaster includes Adalita Srsen (Magic Dirt), Alison Wonderland, Amy Taylor (Amyl & The Sniffers), the late Chrissy Amphlett, Christine Anu, Courtney Barnett, Sarah Aarons, Lindy Morrison (The Go-Betweens), Deborah Conway, Iggy Azalea and many others.
It's a cross-section of our "heavy hitters and quiet achievers, it jumps across time, genre, and geography," explains Rowe.
"All of them have changed the game in some way, and we are indebted to their talent and tenacity. Without them, Australian music would sound very different."
Throughout the day, Double J is playing the music, and sharing the stories behind the legend.
There's also posthumous recognition for 'I Am Woman' singer Helen Reddy who, separately, will be remembered at the 2021 APRA Music Awards with the Ted Albert Award for Outstanding Services to Australian Music.
The shout out doesn't end there.
As part of its wider celebration of women in music, the ABC is devoting today's programming across triple j, Double J and triple j Unearthed to the music, tales and discussions from female and gender diverse artists.
Check out the Double J page for features on the game-changers and stream the ABC's "50 Game-Changing Women of Australian Music" playlists on Spotify and Apple Music.
This article originally appeared on The Industry Observer, which is now part of The Music Network.
The Music Network
Get our top stories straight to your inbox daily.