Inside the new Abbey Road Institute collaboration with Studios 301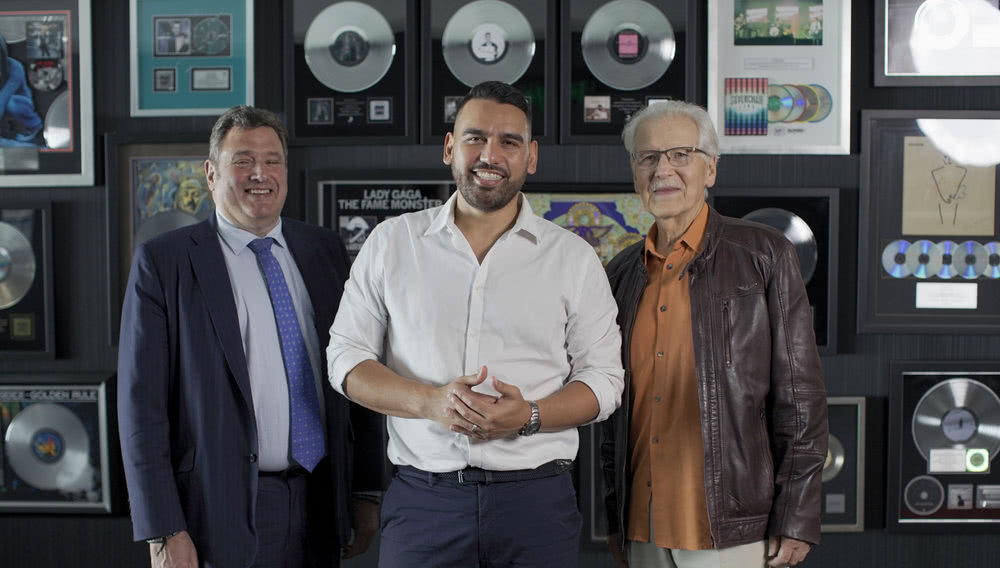 Big visions need time and space to take shape.
For the teams behind the Abbey Road Institute move into Studios 301, the pandemic created that opportunity.
Last week, the Institute announced it would co-locate in Sydney next June with Studios 301, the country's largest and best-known recording, mixing and mastering studio.
"It is a collaboration between two of the biggest music brands in the world," Ron Haryanto, General Manager Studios 301, tells TIO.
"And it made sense for me to be overseeing both, rather than there be two chefs in one facility."
Haryanto spearheaded the integration, a powerplay which unites Australia's premier, $12 million recording facility, with the British specialist music production schooling, created within the legendary Abbey Road Studios in London.
"It's something that's been on the cards for a while, it's just that maybe this year we were able to strategise more and plan it out," Haryanto admits.
Abbey Road Institute Australia's campus in Melbourne closed at the start of 2019, and plans were made to relocate to Sydney, for a fresh start.
The outcome, he notes, is "the best proposition that could happen."
For the institute's budding music producers and audio professionals, "you now have an education facility that's based out of and collaborating directly with a commercial recording facility. It'd be like studying to be a chef at a five-star Michelin restaurant," explains Haryanto.
Students at the Institute's Sydney campus will be cooking up music in the historic studios from 2021, and will learn from a team of top-flight engineers including Leon Zervos, Simon Cohen, Steve Smart and Guy Gray.
Locating the Institute inside active commercial studios "offers an experience where students get unparalleled insights into the real-world environment of recording studios and gain a head-start on a career in music production," notes London-based Luca Barassi, CEO Abbey Road Institute – Global, in a statement.
It establishes "a pioneering breakthrough in Australian audio education," Barassi continues.
The studio, like most other spaces, lay dormant for several months as COVID restrictions kicked in.
As restrictions eased, and the venue started to return to life, the team noticed "the weirdest thing," recounts Haryanto. "We saw a bit of a spike. People wanted to create content. The advantage that we have, which has ensured that we've been doing ok, is that content creators and people around the world have had more time to create. People want to do stuff, bring their art to life."
During the health crisis, 301 has worked on a range of virtual events and filmings, including Tim Minchin's original performance at the Baftas, YouTube series, productions with the Sydney Symphony Orchestra, and more. "What was paying the bills prior to COVID all changed," Haryanto says. Producing "bigger content" at the facility "has been a godsend."
Established in 1926, Studios 301 is recognised as one of the great remaining large-format studios anywhere in the world, having hosted recordings for a who's who of a-list artists, from Elton John to Kanye West, Coldplay, Katy Perry, Tones & I, and Delta Goodrem.
The facility reopened in 2018 following a multi-million dollar revamp.
Abbey Road Institute Sydney will offer a one-year intensive Advanced Diploma in Music Industry which starts on 21st June 2021.
Enrolments are open now, and close in May 2021.
This article originally appeared on The Industry Observer, which is now part of The Music Network.
The Music Network
Get our top stories straight to your inbox daily.