How LEMON TREE MUSIC turn buskers into global superstars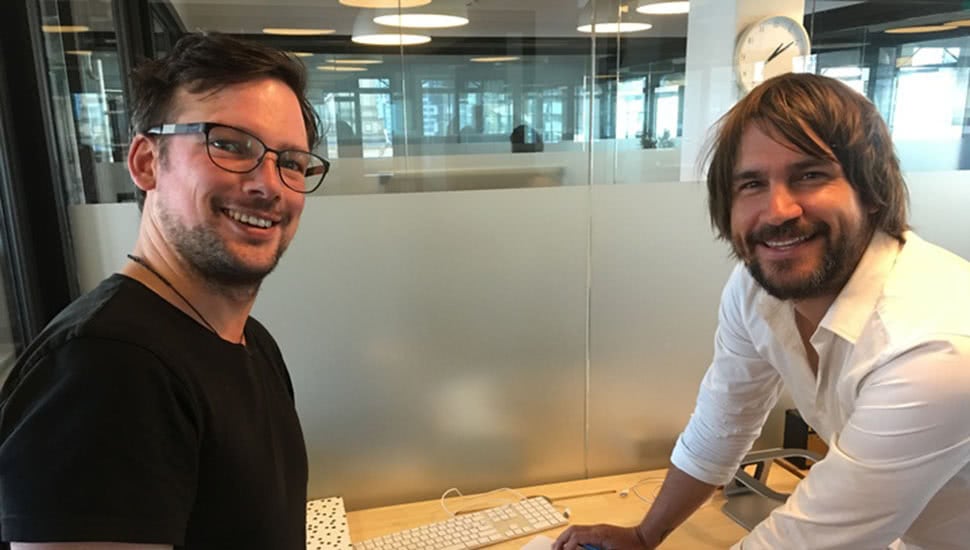 Lemon Tree Music has grown up and is bearing fruit of the best quality. Lars Brandle caught up with the artist management company's founders Regan Lethbridge and David Morgan for a closer look at its roots.
It's often said, don't get into business with your best friends. Well, don't always trust what is said. Regan Lethbridge and David Morgan aren't your typical buddies. The pair grew up together in their homeland, New Zealand, living out of each others' pockets as schoolmates tend to do. They played in a band, enjoying the type of buzz everyone chases but few ever catch. Today, they own and operate Lemon Tree Music, a flourishing venture which guides the careers of six artists — Tash Sultana, Pierce Brothers, Tones And I, Maddy Jane, Garrett Kato and Riley Pearce — and is based on the east coast of Australia, thousands of kilometres from home. Some friends come and go, these two are a family business.
The seed for Lemon Tree was planted whilst Lethbridge and Morgan played in Bonjah, a Melbourne-based indie outfit that enjoyed national airplay with Triple J, and toured their show across the country and further afield, into Japan and Europe. The group was essentially self-managed. Lethbridge and Morgan paid attention.
"We learned what to do and what not to do," Lethbridge tells TIO. "We learnt it pretty quick, we made our mistakes. We still make mistakes today, if you don't make them you don't learn."
They'd shaped their talents as buskers, an art that requires self-motivation and where mistakes are part of the experience. You mess up, your audience moves on. Fix the problems, you make money.
After six years as an active outfit, during which time the band released a string of EPs and albums, some downtime presented itself in 2013. Through a chance meeting, Lethbridge and Morgan were introduced to the Pierce Brothers. The sibling folk duo of Jack and Pat Pierce were "fresh, very green," recounts Morgan. "They were playing pubs around Melbourne, shitty gigs basically. But they had amazing talent and something very special about them."
Watch the music video for Pierce Brothers 'Back End Roads'
The bros needed guidance and some help to move forward, Lethbridge and Morgan had the experience and knowledge. And in 2013, Lemon Tree was planted.
The company, which takes its name from a favourite old rehearsal space in Lemon Tree Bay, New Zealand, a spot recounted in a Bonjah song and album from 2006, grew organically. "We always respected buskers. Literally, every act on the Lemon Tree roster all came from busking," says Lethbridge. "We love the work ethic, the grind. They want it more. It's the extra one percent. They have the drive to get out there on the street every day to earn some coins and sell some CDs. It's the mentality behind it, they hone their craft. It's the formula we've used and, touch wood, it's working."
Six years on, LTM now boasts offices in Melbourne and Byron Bay and a team of eight, including the two founders (five of the six staff are female "which we're all proud of in a traditionally male-dominated industry," adds Lethbridge).
The story of Lemon Tree can't be told without reflecting on the journey of Tash Sultana, who in three years made the leap from busking five times a week to filling out 14,000 arenas on the other side of the globe. Sultana was introduced to the team by Pat Pierce, who invited her on tour with the Pierce Brothers. Sultana's homemade 'Jungle' video went viral, Triple J Hottest 100 voters jumped on board, her debut album Flow State went in at No. 1 in Australia, top 20 in the United States and she snagged an ARIA Award (for blues & roots album). Her global streams have streaked past 500 million. There's no doubt, Sultana is in the big league.
"Tash has never had commercial radio, she's just got a massive live audience because she's fucking amazing," notes Lethbridge, who started as booking agent for the 24-year-old singer and guitarist in 2014. Lethbridge admits to getting emotional when she completed a sold-out three night stand at the 5,500-capacity Brixton Academy in south London last year. No other solo performer has achieved that feat before releasing an album. "Tash's live numbers overseas are staggering, she's bigger overseas than here," he explains. "A lot of that is people go away and say, 'what did I just witness, that was the best song I saw live.' That's because it's honed on the street, it wasn't an accident in the bedroom. Tash wants it, she's hungry for it. And when you get signed or when you get a break, that's when you put the gas on. And really work your arse off."
Watch Tash Sultana performing 'Jungle' (Live Bedroom Recording)
Sultana's overseas action is no fluke. "It's always been a global strategy for our acts. All of our acts tour overseas, we try to set up our acts as global as we possibly can," says Morgan. "That's the world we live in now."
UNIFIED Music Group CEO Jaddan Comerford has co-managed Sultana in the Americas since 2016, and with Lethbridge they support Sultana with her Lonely Lands Agency, announced in May with a loaded roster, including Sultana.
Comerford, Lethbridge and Sultana are founders and directors of LLA.
Plug N Play's Dave Toethuis co-manages the rising superstar in the U.K. and Europe, and other Lemon Tree acts, including Pierce Brothers and Tones And I, another act destined for the big show.
"We have an incredible wider team globally we work with and trust who have also become like family," notes Lethbridge. "We love and respect the co-managers we work with in Jaddan, Dave T and Jackson. The knowledge and input is incomparable and we work as a well-oiled machine together always putting our clients best interests first."
Hailing from Byron Bay, where Lethbridge is currently based (Morgan also went for a "sea change" and is now 20 minutes drive south), Tones And I has had the type of meteoric rise artists and their managers often plot but rarely achieve. The first single, 'Johnny Run Away,' enjoyed support on commercial radio and Triple J, and is now platinum-certified. Its follow-up, 'Dance Monkey,' has swung into top spot on the ARIA Singles Chart for a rare homegrown No. 1.
Now platinum, 'Dance Monkey'  climbs 3-1 to become the first Australian single to lead the national chart this year.
Watch the music video for Tones and I's 'Dance Monkey'
"She's just got an incredible voice, she's an incredible live performer and, again, she came from that busking background. We knew she had the work ethic," enthuses Morgan. Tones And I has a co-management deal with Lemon Tree and Jackson Walken-Brown's Artist Only.
Tones is currently getting 30 million streams a month, her tour sold out in minutes and, following a string of productive meetings in New York, an overseas label signing will be announced in the coming months. However, she'll remain "fiercely independent in Australia with distro from our good friends and partners at Sony", Lethbridge insists.
Lemon Tree has grown naturally. "We're basically brothers," Morgan says of his relationship with his fellow-co-founder. "It feels like family. We know how each other works, what our strengths are, what our weaknesses are, we're very aware of it. It's quite complementary."
Typically, Regan is the first contact, the point guy. "He's awesome at creating relationships in the industry, keeping them excited and engaged and getting deals together," notes Morgan. "He's probably the best salesman in the world," he says with a laugh, noting Lethbridge's mother worked in real estate and his father is a keen, savvy businessman. "A lot of that rubs off on Reegs."
Morgan sees his own strengths in execution and operations. He's the behind-the-scenes operator.
"I have a huge respect for Dave," comments Lethbridge. "He has a skill set that complements all my weaknesses, and that's why we make such a good team. Aside from knowing him since I was 14 and him being a brother to me, he is an incredibly talented guy. We work around the clock for our clients and our families and we wouldn't have it any other way, really."
It's a "very exciting time" for the company add Lethbridge, who hints there might be space for one more act on its roster. "We're nothing without our team," he enthuses. "And we're growing. Slowly but surely. We take it very seriously, we realise it's their life and career. We take it super serious. We're not mucking about with people's dreams."
Morgan has the final word. "You can never stop learning. Just keep going," is his tip to aspiring industry professionals and artists. "It takes a lot of hard work and courage to just go for it. Continue to find people who inspire you, surround yourself with people who inspire. Don't be scared to go for it."
This article originally appeared on The Industry Observer, which is now part of The Music Network.
The Music Network
Get our top stories straight to your inbox daily.