H3Rizon Sets Sights on U.S. With 'Dream Come True' Epic Deal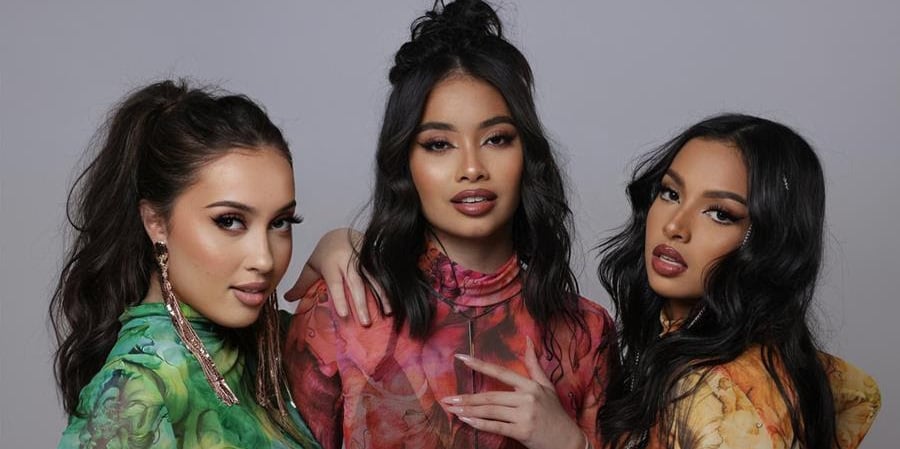 H3Rizon has the massive U.S. market in its sights after striking an exclusive deal with Epic Records U.S. and RZ3, Christopher "Tricky" Stewart's family-owned label and production company.
Emerging from the western suburbs of Sydney, the three-piece (Tiara, Gabby, and Bernie) becomes the very-first girl-group from Australia — or, indeed, APAC — to snag a recording deal with the U.S. arm of Epic Records, a division of Sony Music Group that's led by power-player executive Sylvia Rhone.
"They're super magnetic and really have star quality to them," a U.S.-based rep for Epic tells The Music Network.
RZ3 is helmed by Mark E. Stewart, Judi Acosta-Stewart, Jeffrey Yoo, and celebrated pop producer and writer Stewart, who has collaborated and mentored H3Rizon on their forthcoming first EP for Epic, due out in Jan 2024.
The lead track from it is "You Don't Know Nothin,'" a stripped-back a capella which arrived last Friday, Oct. 27.
"As small-town girls from Western Sydney, getting signed to one of the world's biggest labels is an absolute dream come true," reads a statement from the trio.
"We cannot wait to enter this next phase of our career and show what we've been working so hard for the past five years. Especially as young Filipino Australian women, we hope that this can inspire other aspiring artists that look like us and hopefully pave the way for them to be able to chase after whatever dream they hope for."
After meeting-up at shows organised by the Filipina community in their hometown, H3rizon got a head start on TikTok, where their harmonious cuts have gone viral with a following of 2.6 million-plus.
Their big-name fans include multi-hyphenate American artist and late-night TV bandleader Questlove, who invited them to one of his special game nights.
The new deals were struck by H3Rizon's management team Mad MoFo, led by Philippe-Marc Anquetil and Kelvin Avon.
Take it as a sign that Australia's "pop/RnBb dreamers," IAMAD director Anquetil tells TMN, very much "have a chance" to mix it up with the biggest players, on the grandest of stages.
The Music Network
Get our top stories straight to your inbox daily.