Guns N' Roses' Matt Sorum talks new crypto venture Artbit at SXSW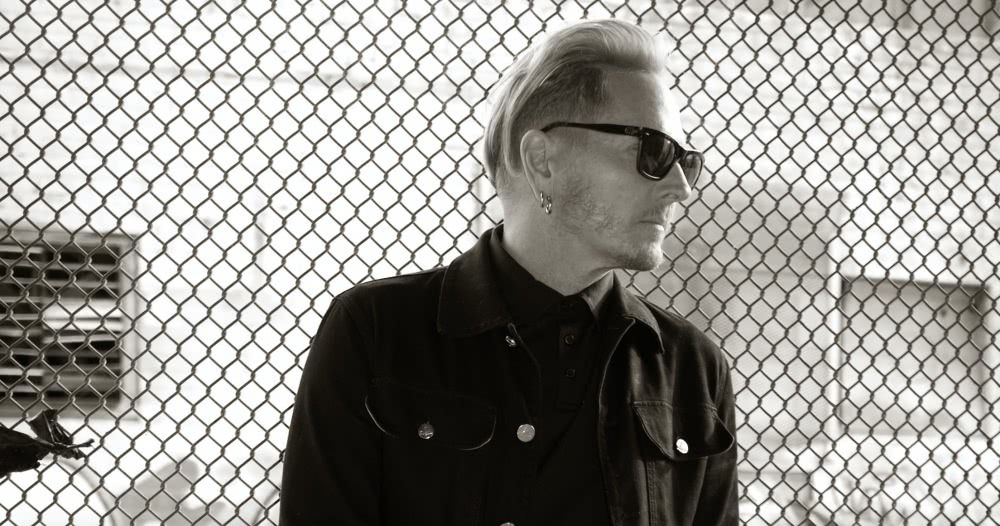 "This isn't a funding site, this isn't like 'please help me'. This is I'm here; let's do this together."
Matt Sorum, Rock and Roll Hall of Fame drummer – formerly of Guns N' Roses, Velvet Revolver, The Cult, and Kings of Chaos – is dedicating himself to helping struggling artists.
At iconic conference and festival SXSW, where tech luminaries like Elon Musk, YouTube's Susan Wojcicki and Uber's Bozoma Saint John have taken the stage, Matt Sorum unveiled Artbit, a distributed-ledger platform that allows both artists and fans to share and monetise artistic talent from anywhere across the globe.
Artbit addresses the issue of little monetary return for emerging artists in our digitally-led music industry. Upon launch (the date of which is still to be confirmed) Artbit users will be able to produce live shows and performances through the platform, linking locations to any of Artbit's virtual stages.
"We made a decision of yes, we're going to bring brands in," said Sorum in an interview with TIO at SXSW. "But we're going to try to get brands more bang for their buck and we're going to give fans and consumers and content creators an option to choose who they want to be affiliated with."
Sorum said brand affiliation won't be as blatant as some of the product placements we see in music videos and on artists' social pages, however.
"We're going to do it in a clever way," he said. "[…] There will be virtual stages and you can make that stage anywhere you want, you can put Starbucks behind you – whatever you want."
So how do artists get paid?
Fans are able to share cryptocurrency with performing artists to back their work and show support; essentially compensating artists in a new way and acting as an unparalleled form of discovery for new talent.
Crucially, Artbit was built using distributed ledger platform Hedera hashgraph, which allows users to build secure, fair, lightning-fast distributed applications. It's 250,000 times faster that Blockchain and Bitcoin, completely secure, intersects distributed ledger technology and AI, and even surpassed Visa's current network transaction speeds.
"When I bought my coin wallet, it took a couple of weeks sometimes to get the transaction," Sorum said. "The hashgraph will move very quickly and it's the most secure platform out there."
Naturally, Artbit will include a gamification aspect where fans are encouraged to engage via likes and shares etc. in return for coins and unlocking AR filters.
"They have to play the game to earn coins," Sorum explains. "You can't just buy the coins, sit there and wait for it to go up. There's going to be levels of things you have to do."
Matt Sorum has been in the entrepreneurial phase of his career for some time
He founded Artbit with the platform's visionary and CEO Pablo Martins, after the philanthropy start-up the pair founded entered its Beta phase at Harvard.
Along with fellow founders Renan Monjon, Saulo Monjon, and Jean-Philippe Innocent, and advisory board member Dirk Ahlborn (Hyperloop), Sorum hopes to protect artists' intellectual property while generating micro-income for both the artist and curatorial public.
"This has been an issue with music for years," Sorum told TIO. "What is the solution? How can artists finally get what they deserve? And that's when we said, 'Let's create content based on cryptocurrency so Mom and Pop, teenagers, who don't really know what it is, can come in and be involved; let's create a community'."
Through the use of augmented reality and gamification, not only will fans and performers become a part of the show, fans can financially benefit from their involvement. "Let's say a song gets picked up for a commercial because of Artbit," explains Sorum. "That money will automatically go back into everybody's wallet."
Sorum told TIO he was lucky to grow his career in a completely different music industry: "I think my band Velvet Revolver was one of the last bands to get a record deal that didn't include a 360, meaning they didn't want to own everything […] and that was a little over 10 years ago."
But the model has completely changed. "The game's different, the model is different," he said. "I think it's easier in some respects but 100 times harder to really monetise.
"The issue with social media is we're overwhelmed. How do you come through the noise? That whole system's been corrupted; you can buy likes, you can buy views. With hashgraph there's no corruption, what you see is what you get."
Visit www.artbit.com for more information.
This article originally appeared on The Industry Observer, which is now part of The Music Network.
The Music Network
Get our top stories straight to your inbox daily.