Green Music Australia, Night at the Barracks, Continue Biz's Successful Green Action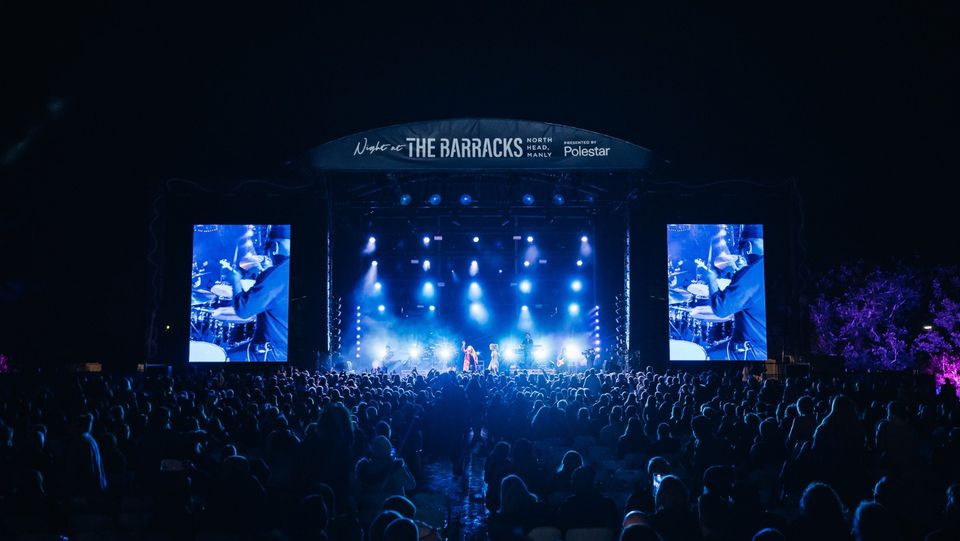 The Aussie music industry continues to aim for sustainable targets, as current initiatives show.
On Wednesday (February 22) Green Music Australia (GMA) began a seven-week program to help seven NSW organisations understand, monitor and improve their environmental impact.
The seven, listed on the GMA website, are
ABC Music, Electronic Music Conference, Oxford Art Factory, MusicNSW, Universal Music Australia, Art Brut and Wollongong venue Lalalas.
The first Green Action Program (GAP) bootcamp was in Melbourne in February 2022, and was a success, national projects and partnerships manager Emma Bosworth told TMN.
"We had really engaged participants and the outcomes so far have been really great.
"There were some really good shifts and changes."
Among them, the Brunswick Ballroom made retro renovations to its Sydney Road building and upgraded old equipment like refrigerators and washing machines.
Part of the program is an energy audit at music venues, where inefficiencies are pointed out.
The Corner Hotel spent $20,000 in fixing the issue but puts its efficiency savings at $25,000 a year, so virtually recouped after the first year.
The NSW edition will survey Sydney's Oxford Factory.
Hands-on learning modules include the importance of platforming First Nations voices, embedding climate action into organisational structures, solutions to single-use plastics, using data, creating tailored environmental and social impact reports, and national and international case studies of best practise.
"Between bushfires and floods, in Australia, the brutal reality of the climate emergency is impossible to ignore," noted Electronic Music Conference director Jane Slingo.
"We all have a role to play in urgently addressing this.
"That's why EMC is taking this very important step and participating in the Green Action Program."
In the meantime, the inaugural Manly, Sydney concert series Night at the Barracks' sustainability focus was rewarded with an award.
Held over a month last spring, it drew 19,000 fans for acts as Josh Pyke, Emma Donovan & The Putbacks, Jessica Mauboy, Something For Kate, James Morrison and the Rubens.
Among promoter Second Sunday's carbon neutrality policies were no plastics, 100% recycled material merch, digital programs, no parking and encouraging patrons to utilise public transport with dedicated shuttle service, and a partnership with Clean Vibes for an efficient recycling system.
Night at the Barracks won the Northern Beaches Council Community Event of the Year in their Australia Day Awards for "responsible environmental practices and sustainability."
Event director Cam Coghlan called the win "incredibly humbling" and went on to add:
"Being able to convert the iconic North Head Parade Ground into a live music venue was very special and something we feel privileged and very proud of.
"Working in a unique location where our goal was to create a low impact, and sustainable event had it's challenges, but that's what makes it sweeter for the team."
In other initiatives, Ross Wilson of Daddy Cool and Mondo Rock fame said on radio that on the road, his sustainability policies include capping the audience at 500 so there's less need for large production and daytime shows to cut down on lighting.
Among new initiatives unveiled by Business Events Cairns & Great Barrier Reef at the Asia Pacific Incentives Meetings Event (AIME) last week were a carbon offset program for business (and entertainment and cultural) events and online hubs designed to make sustainable and accessible travel easy to access.
The Music Network
Get our top stories straight to your inbox daily.