Gladys Berejiklian says pill testing not 'the way to go' after another festival fatality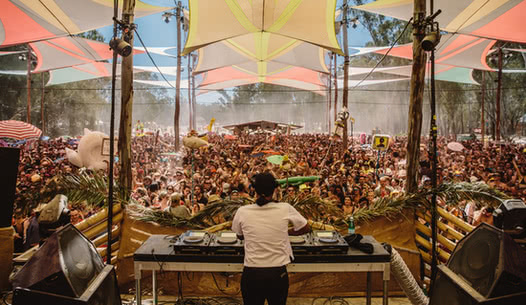 As the live music community reels from another fatality at a music festival, NSW decision-makers are refusing to budge on pill testing.
A 24-year-old Victorian man died on Sunday, the first day of summer, after reportedly consuming a cocktail of drugs at the Strawberry Fields festival at Tocumwal in the state's south west.
According to police statements, the man suffered cardiac arrest and passed away at 2am after reportedly consuming a combination of substances including GHB, MDMA and cocaine.
The fatality comes just weeks after deputy state coroner Harriet Grahame handed down 28 recommendations, including a drug summit and a pill testing trial, following an inquest into six drug-related deaths at music festivals.
Premier Gladys Berejiklian, however, is doubling-down on her opposition to pill testing. "What questions would you be asking me if we allow pill testing and over a summer 10 people died … after someone told them there were no impurities in their pill – we'd be having a very different conversation," she told journalists Monday in Sydney.
"For every person whose life might be saved by pill testing, if that were the case, there could be 10 others that succumb because they're given a false sense of security."
Canberra was, of course, the first Australian jurisdiction to complete a pill testing trial. And Groovin' the Moo, in April 2018, was the first place it happened.
Chief Minister Andrew Barr also approved a trial at the 2019 music festival, which was welcomed by promoters and the ACT Greens, which has campaigned for a progressive approach on drugs policing.
Among the findings of those trials, a dangerous substance that led to hospitalisations in New Zealand and deaths in the U.S., was confirmed amongst samples tested on-site.
Pill testing, however, was not "the way to go," Berejiklian insists.
"When there are thousands of people at a festival and a medical person sits down with a young person and says, 'Do not take this drug', at the end of the day we can have that message 365 days of the year for young people," the AAP reports the NSW premier as saying.
"What might be OK for one person in taking a tablet could be lethal for another person. So let's not pretend that pill testing would have saved these lives."
Berejiklian's stance is broadly in line with that of law enforcement officials. Speaking to media on Sunday, NSW Police Superintendent Jason Weinstein said, "All it takes is one pill to kill. If anyone is thinking of consuming an illegal substance it's really like playing Russian roulette, you're really loading a bullet into a gun and firing."
This article originally appeared on The Industry Observer, which is now part of The Music Network.
The Music Network
Get our top stories straight to your inbox daily.