Music Biz Welcomes Vic Govt's 10K Gigs Election Promise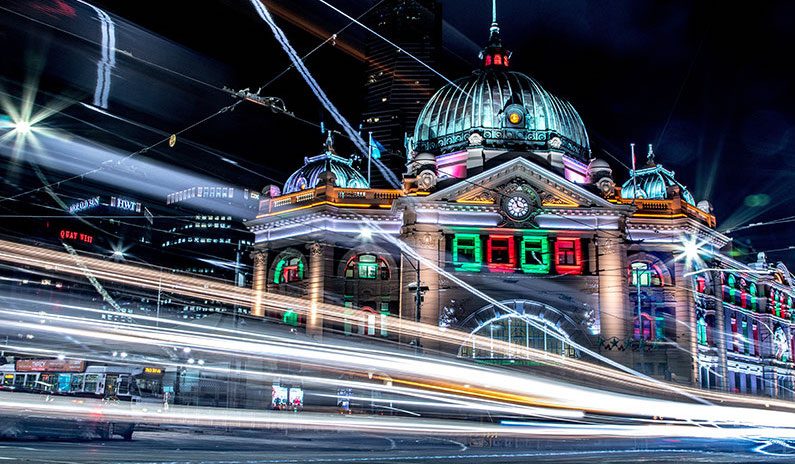 Both the Australian Recording Industry Association (ARIA) and Support Act responded to the Victorian Government's 10,000 gigs election promise.
On November 19, premier Daniel Andrews and minister for creative industries Steve Dimopoulos outlined a $34 million live music support package, including cash to support 10,000 gigs over the next four years and $1000 grants for artists.
"The Victorian music community was hit hard by extended lockdowns leading to live performance cancellations, and now face the challenges of reopening with rising costs, skills shortages and poor consumer confidence," ARIA stated.
"This commitment addresses a range of aspects in the music ecosystem including live music, festivals, education and importantly the mental health toll on our community.
"It will go a long way to helping the music industry get back on its feet and share great music with Victorians."
Support Act applauded the $2 million pledged to it, with CEO Clive Miller stating it would "have an enormous impact for our programs in Victoria, and help us to help the industry build back better after the disruptions of the past few years."
He added that psychological distress, suicide ideation, anxiety and depression had risen in the music sector, and "Our prevention, education and training programs have real impact, as they are designed and delivered by people who work in music and have lived experience."
Such programs de-stigmatised mental health and encouraged people to seek behaviour, "especially with hard-to-reach population groups such as crew and First Nations music workers."
LABOR ELECTION COMMITMENTS
The state government's pitch to the music sector also included:
* $7.5 million to provide up to $1,000 to musicians to perform at live music venues.
* $2.5 million for a Live Music Major Events Fund, with grants of up to $50,000 for festivals.
* A cultural precinct planning overlay that protects the use of live music venues.
* Create new venues by ending freeze on late-night licences in inner-city councils and CBD.
* Additional $20 million for the Always Live scheme for another four years.
* $2 million for music students in secondary schools get mentoring from pro songwriters and musicians.
* Ensure at least 25% of music festivals and gigs are held in regional Victoria.
* Establish the Music Industry Advisory Council to provide a forum for advice and collaboration between industry, government and community.
* Premier Andrews said it "further cements our reputation as Australia's live music capital.
"Live music is a vital part of the Victorian economy – we are proud of our vibrant creative scene and we'll continue to back the artists and venues who entertain us all."
Minister Dimopoulos stressed: "We're not just talking about it, we're getting on with delivering more opportunities for musicians and the teams that support them."
COALITION ELECTION COMMITMENTS
Coalition leader Matthew Guy also announced his music policies on Saturday.
* $150 million home grown events fund to assist planning, attracting and re-starting local festivals, concerts and events.
* $1 million in grants for venues to upgrade and maintain capability.
* Review insurance arrangements for creative industry events, planning and liquor licensing regulations and establish an annual Victorian music showcase.
GREENS ELECTION COMMITMENTS
* A pilot living wage program for 2,000 creatives to be paid $42,200 per year for three years.
* A $1 billion Secure Art Fund for small and medium arts organisations to provide ongoing funding to support artists and deliver the arts projects and events.
* $100 million per year for new festivals, with a focus on bringing events back into the inner city.
* Sick pay for the sector to get same rights as other casual and contract workers.
* Find ways to bring back skilled workers.
* Meaningful consultation with live music and theatre venues on a plan for recovery
* Funding to future-proof theatres and live music venues, such as improving ventilation.
The Music Network
Get our top stories straight to your inbox daily.