Fyre's Billy McFarland forged documents and claimed deals with Foo Fighters, Drake and Kendrick Lamar: Report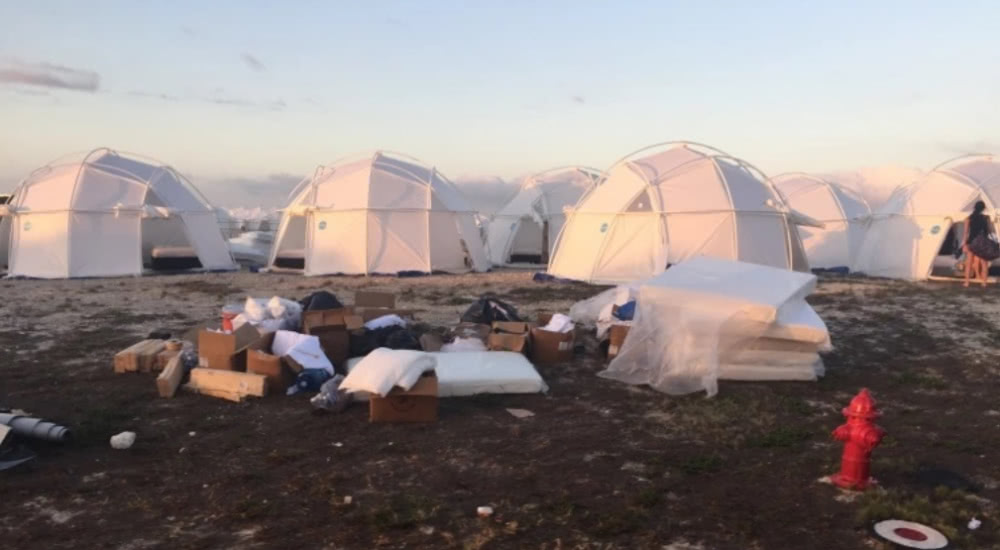 The shitshow that was Fyre Festival continues to let off a mighty stink, as more details emerge on how its founder Billy McFarland deceived investors with fake assets and dream artist relationships that didn't exist.
A pair of documentaries currently doing the rounds on Netflix and Hulu go deep into McFarland's incompetence and dodgy dealings, which, ultimately, landed him a lengthy stint in jail. But wait, there's more. A new report published in the U.K. reveals how he cooked his numbers and conned investors to the tune of $26 million with forged documents.
The Daily Mail obtained this paperwork. And it's pure dynamite.
According to revenue projection sheets, McFarland lied to investors about booking private events through his Fyre app for the likes of J. Cole, Future, Big Sean, A$AP Rocky, 2 Chainz, Rae Sremmurd, Jennifer Lopez, the Foo Fighters, and Selena Gomez, and others.
McFarland asserted his company would rake in 10 percent of the income generated from these bogus events, including whopping – and totally fictional sums – from Drake, Kendrick Lamar and Chance the Rapper, based on their annual live earnings.
If you've not read-up or seen the Netflix doco, the Fyre app is key to this bizarre tale. An extension of McFarland's Fyre Media, the app was designed as a one-stop for deep-pocketed folks to hire artists and celebrities for their private parties. It just might have worked.
And then McFarland came up with the mother of all terrible marketing strategies, a Fyre Festival. You know the rest. Or perhaps not all of it.
SEC documents obtained by the Daily Mail show McFarland sent a report that showed 15 artists "accepted" Fyre Media offers totalling $5.4 million, an average of $360,000 per offer.
This offer report included million dollar purported "accepted" offers from A-listers from Jennifer Lopez ($1.75 million), to the Foo Fighters ($1.5 million), and Selena Gomez ($1 million), the story goes.
McFarland, who is now locked up for six years on charges of wire fraud, also showed investors a chart claiming that Fyre Media had $4.5 million in cash and cash equivalents; $18 million in accounts receivable; and owned an island in the Bahamas that was worth $8.4 million, when, in reality, Fyre Media had made less than $40,000. And the island was pure nonsense.
McFarland is also said to have forged a statement showing he had $2.5 million in Facebook stock, which he did not.
According to the new expose, investors claim they received a projection sheet showing that total revenue for the company would be just shy of $1 billion by the end of 2017.
It's mind-melting stuff. Read it all here.
This article originally appeared on The Industry Observer, which is now part of The Music Network.
The Music Network
Get our top stories straight to your inbox daily.