Triple j replaces Friday Night Shuffle with new dance music show The Nudge
Editorial Operations Manager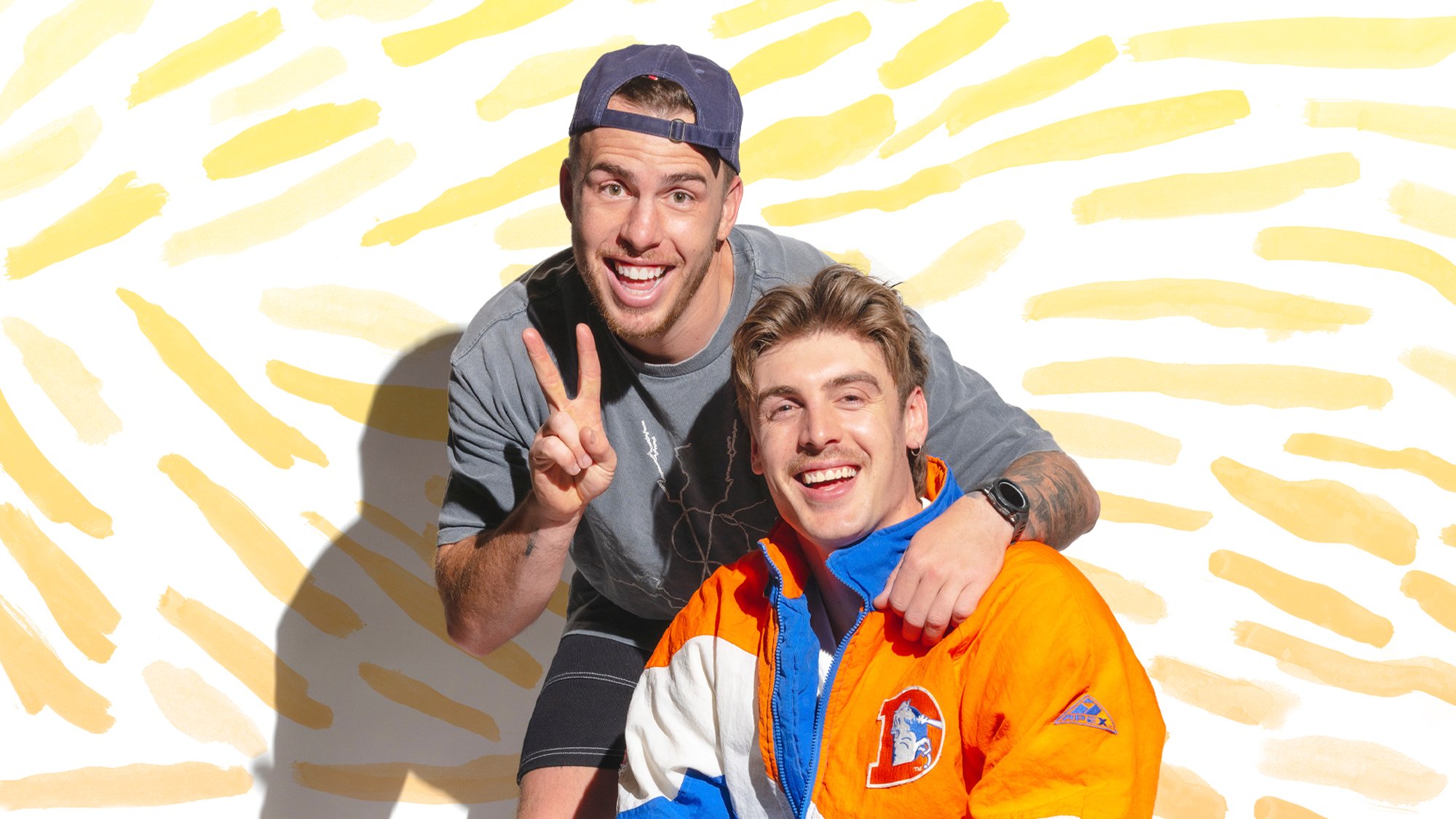 New triple j hosts Chooma (Photo credit: triple j & Dave Kan) 
Youth-focused radio station triple j has announced a series of changes to its on-air lineup.
One such change is the departure of Aston Shuffle's Vance Musgrove on Friday, August 20 after 10 years at the station.
Musgrove's show Friday Night Shuffle will also come to an end.
He said it's been an absolute privilege to represent dance music at triple j and provide a platform for up-and-coming acts.
"Thank you to the listeners, the show has always been about you. I'm excited to put more time into making and releasing music and I can't wait to keep the party going with you at Aston Shuffle shows soon," he said.
Triple j's Friday night program will be rebranded as The Nudge and will be fronted by Christian Benson and Tim Benson, who form electronic duo Choomba.
The duo said they're "bloody excited" to be starting on the new show.
"Still can't believe they've handed us the reins to be honest. We're just two young boys from Tassie with a dream. The show's all about new dance and electronic music, mediocre bants and some funny segments to get ya Friday nights really sizzlin' for a nudge."
This wasn't the only change announced by triple j this morning though.
Mix Up's host and producer, Andy Garvey, is also saying goodbye.
Triple j said Garvey's job is "up for grabs" and encouraged anyone who lives and breathes electronic music – and is a gun radio producer – to apply.
Garvey has fronted the Saturday night program for five years, and triple j said she had grown Mix Up to be one of the world's best dance music shows, securing mixes with artists including Diplo, Flight Facilities and The Blessed Madonna.
Garvey said the job had been a dream.
"I will forever look at this job as one of the most exciting and inspiring of my career. It's time for a new chapter though, and I can't wait to continue to elevate and promote exciting new talents in club music," she added.
The final departure is the host of Roots 'n All, Nkechi Anele. Anele's final show will be on Monday, August 9.
Anele's Roots 'n All duties will be filled by Weekend Lunch presenter Tyrone Pynor until the end of the year.
Anele said the past four years, including interviewing iconic acts such as Lauryn Hill and Leon Bridges, had been a marvellous ride.
"Music is the air I breathe and the pinnacle of joy in my life. So, thanks for trusting me with your tracks and getting down to the good stuff with me. I've loved watching new and diverse artists redefine how this country makes and enjoys music, and I can't wait to see that grow. I'll be tuning in to find out what to listen to next," she added.
The Music Network
Get our top stories straight to your inbox daily.