Interview: Why Felix Buxton from Basement Jaxx avoids the music biz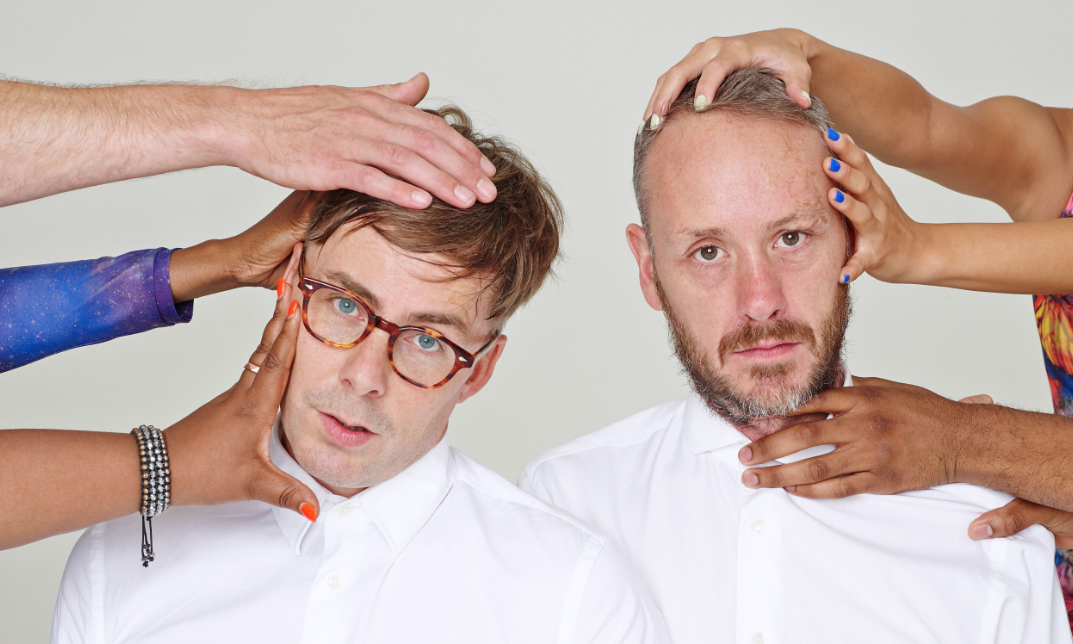 It's a hot summers night in Sydney, and I'm minutes away from dialling into an interview with Felix Buxton, one half of electronic music duo Basement Jaxx. They're touring Australia in April with The Metropolitan Orchestra.
Ready to look over my nine well-researched questions a final time, I poured a half-glass of champagne, because it's a Friday.
TMN has precisely 12 minutes with Buxton.
My talking points cover everything from the current state of the music industry to streaming, and the rise of the DIY musician – something Buxton knows all too well, and accurately prophesied in a 2009 interview unearthed from the depths of YouTube.
As with most interviews, we begin by exchanging the obligatory pleasantries, and then we dive into a discussion that almost instantly – without warning – left every handwritten question in my reporter's notebook entirely redundant, obsolete, useless.
"I generally have no take on the music industry, because it doesn't particularly interest me," says Buxton. "The magic of being alive kind of gets lost if you focus too much on all that stuff."
I'm devastated. But he has a point. And I have champagne. So we move on.
The music business has come a long way since Buxton and bandmate Simon Ratcliffe played a pioneering part in taking electronic music to mainstream audiences. Their 1999 debut album Remedy, a body of work that delivered no less than four bonafide hits, has sold millions of units.
'Red Alert', 'Rendez-Vu', 'Jump n' Shout' and 'Bingo Bango' all found global sales and airplay chart success, pushing the pair onto the world stage and even further into their native clubland.
Now they're in a rehearsal room preparing to reimagine their catalogue for an audience that – and let's be frank here – spend less time on nightclub dancefloors than they once did.
With strings and seats, and the recent addition of a Sydney matinee by promoter TEG Dainty & Nice Events, it does feel like a perfectly acceptable way to have an intimate renaissance with Basement Jaxx. And the fans agree; Sydney's night show is already sold out.
"Rather than just doing straightforward orchestral versions, we're reinterpreting the music, so it's actually another creative level," explains Buxton.
Buxton, who approaches each day with a "do it before you die" motto, is sourcing inspiration from unexpected places to bring this show to life.
"Everything is an inspiration," he points out.
"It's interaction with people, knowing what it's like to be human. Animals could inspire you as well. I mean, there's definitely lots of animal noises in all the Basement Jaxx stuff."
Basement Jaxx Vs. The Metropolitan Orchestra – Australia 2019

Only a MONTH to go before we hit Australian shores for the first time with our unique orchestral show, this time in collaboration with Sydney's Metropolitan Orchestra. The biggest tunes, our amazing vocalists, a full orchestra and a few surprises too ! What's not to like ? Get your tickets here: bit.ly/BJ-TMO

Posted by Basement Jaxx on Thursday, 28 February 2019
Big on collaboration and finding unlikely suitors from which to draw creativity, Buxton and Ratcliffe are working with "upcoming" Australian-born and London-based composer and conductor Grant Windsor for their April run of shows.
"He's just been working on an arrangement to 'Romeo' which I heard a couple of days ago and is sounding great.
"The music's kind of becoming more alive in some way."
Jaxx loyalists can also hope to hear reworked versions of 'Romeo', 'Where's Your Head At', 'Do Your Thing', 'Good Luck', 'Oh My Gosh', 'Hush Boy' and a brand new unnamed song "which will be unveiled [in Australia] for the first time".
---
Basement Jaxx with The Metropolitan Orchestra begins in Melbourne on April 13, then onto Sydney for two shows on April 14, and a final gig in Brisbane on April 18. Tickets are on sale now.
The Music Network
Get our top stories straight to your inbox daily.