Ex-Olympian signs a record deal with Dot Dash: Exclusive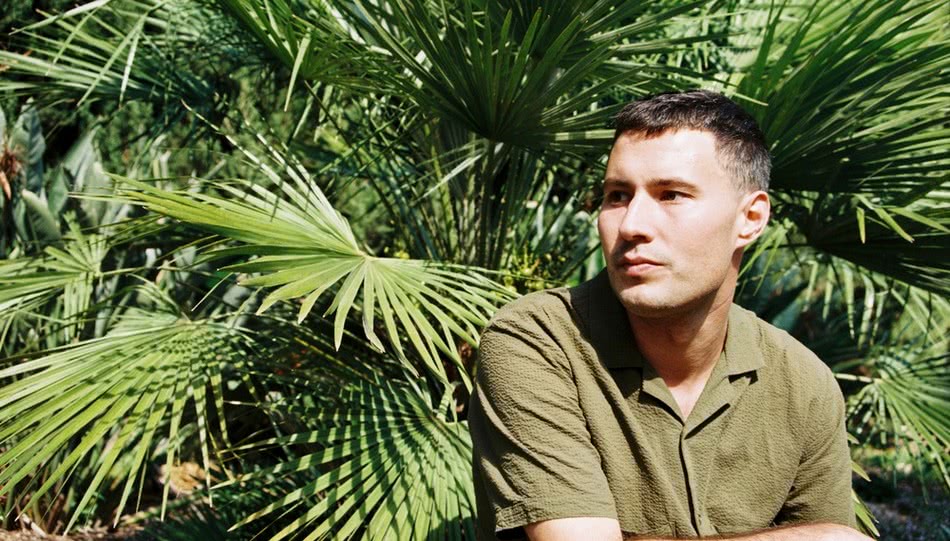 Liam McGorry's Ex-Olympian signs on the dotted line with Dot Dash Recordings, the indie label home to Methyl Ethel, Sui Zhen, Donny Benét, Banoffee, Jeremy Neale and others.
Ex-Olympian is the new "dream funk" musical project for McGorry, songwriter and artist with acclaimed Melbourne acts Saskwatch and Dorsal Fins.
It's a name which reflects a shifting of gears, of moving forward and a change in musical directions.
The first release under the new deal is 'Voices In My Head,' the music video for which arrives today.
A perky psychedelic-pop number, 'Voices In My Head' is the a-side of a new 7-inch record (the disco-tinged 'Lilac Youth' is on the flip side), due out July 31 through a partnership between Melbourne's Northside Records and Remote Control Records. 
Check out 'Voices In My Head' by Ex-Olympian:
The new deal with Dot Dash "is a great feeling," Ex-Olympian tells TIO, whose first-up single also marks his vocal debut.
"I've had a lot to do with them over the years with both Saskwatch and Dorsal Fins, and they are honestly one of the most lovely, fervent champions of Australian Music out there," he continues.
"It's an honour to add a little Dream Funk to the Dream Team."
Dot Dash Recordings and Remote Control Records co-director Harvey Saward adds: "We have always loved working with Liam. He's a phenomenal writer and musician… we're so chuffed to be able to add Ex-Olympian to our Dot Dash roster and share his vocal debut with the world."
Remote Control was set up Harvey Saward and Steve Cross in 2001. The independent music company provides publicity, label management, distribution and marketing services, and represents Martin Mills' indie powerhouse Beggars Group in ANZ, including the labels 4AD, Matador Records, Rough Trade, XL Recordings and Young Turks.
Remote Control set up Dot Dash in 2014 as a label exclusively for Australian artists.
This article originally appeared on The Industry Observer, which is now part of The Music Network.
The Music Network
Get our top stories straight to your inbox daily.