Ed Sheeran dedicates new record to Michael Gudinski, releases tribute single 'Visiting Hours'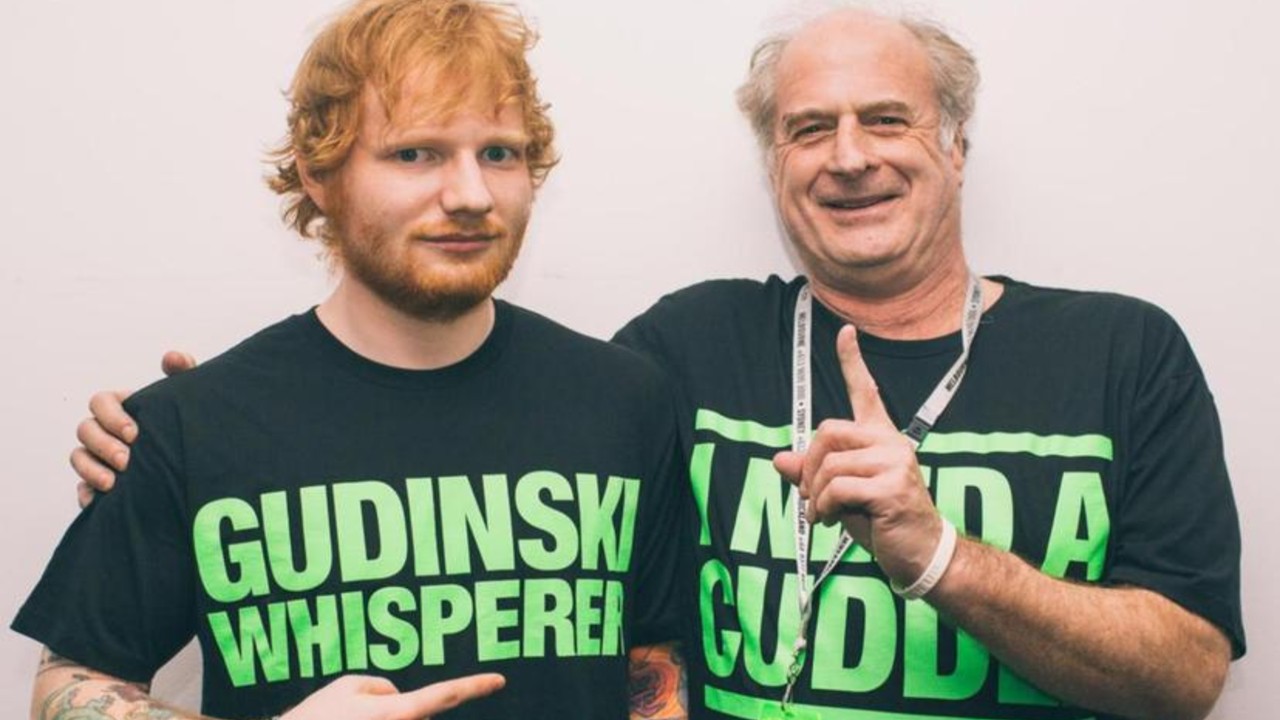 Ed Sheeran has shared his new single 'Visiting Hours', a tribute to Mushroom Records founder Michael Gudinski.
The UK singer-songwriter will also dedicate his new album = (Equals) to the memory of the Australian music mogul, who he considered as a close friend and mentor throughout the formative stages of his career.
Sheeran, who flew to Australia and spent two weeks in quarantine in order to attend Gudinski's funeral in March, described 'Visiting Hours' as the centrepiece of the new record and touched upon his relationship with the Mushroom founder.
"I finished writing this song going through proper grief for the first time," Sheeran wrote on Instagram.
"For me, it's one of the most important songs on =."
Penned during his stint in quarantine and officially debuted at Gudinski's state funeral at Rod Laver Arena, 'Visiting Hours' also features backing vocals from Jimmy Barnes and Kylie Minogue, with the UK singer-songwriter revealing their official involvement on the track to Ash London in June.
= will be released officially on Friday, October 28 via Warner Music Australia.
View this post on Instagram
The Music Network
Get our top stories straight to your inbox daily.