Daniel Johns, BMG Sign 'Landmark' Publishing Deal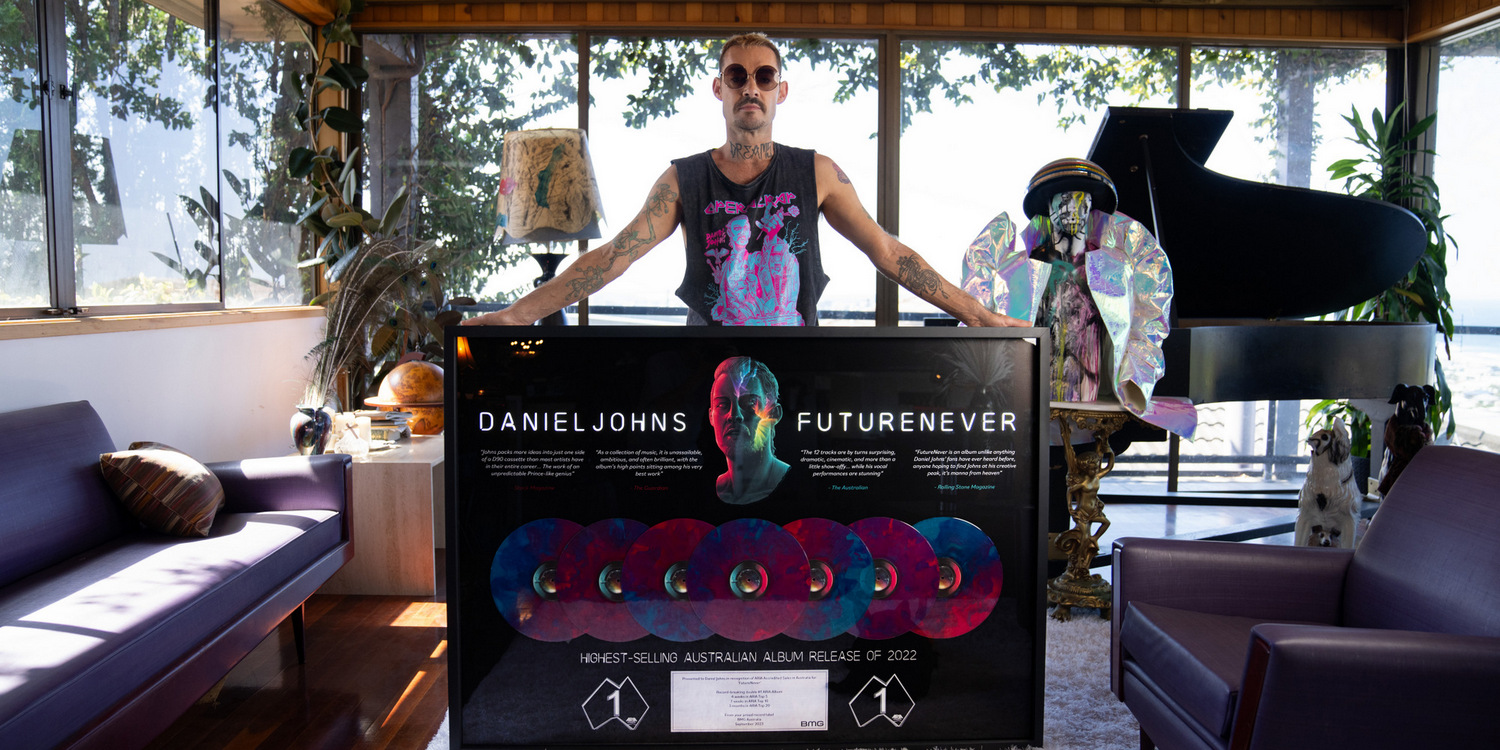 Daniel Johns and BMG strike what both parties describe as a "landmark" publishing deal which brings his entire catalogue under the independent music giant's umbrella.
Announced today, Halloween (Oct. 31), BMG will represent Johns' music publishing on a global basis, including the entire Silverchair catalogue.
With the new arrangement, BMG reps Johns for both publishing and records (Sony Music Australia brought the entire Silverchair recorded music catalogue in-house in 2021).
BMG and Johns' alliance stretches back to 2021, when BMG Australia, led by Heath Johns, president for the independent music group's Australia, New Zealand and South East Asia activities, conceptualised and executive-produced the popular Spotify original podcast Who Is Daniel Johns?.
Last year, the music company released Johns' second solo album FutureNever, which became ARIA's highest-selling new Australian album of 2022 and the only Australian album in five years to hit No. 1 twice, setting a new record in the process.
At a gap of 22 weeks, FutureNever represents the biggest gap between debuting at No. 1 and returning at the summit for a solo Aussie artist.
That relationship between Johns and BMG extended to an award-winning art gallery and a featurette film, What if the Future Never Happened?, due out in 2024.
"There is nothing without a heartbeat that I value more than my songwriting catalogue. Bringing my life's work as a composer to BMG signifies the level of faith I have in this company and their people," says Johns of his new deal with BMG.
Indeed, when the Novocastrian singer won for best independent pop album Or EP at the 2023 AIR Awards in Adelaide, he gave a shout out to his team at BMG.
Johns, says Jodie Feld, BMG senior creative director Australia & New Zealand, "is a true multi-talent and musical icon. It's an honour for the whole BMG team to expand our relationship with Daniel and to have the opportunity to work across not just a record, but a podcast, film, exhibition and now his iconic publishing catalogue."
The ever-private Johns, who was back in the headlines last month with the release of the two-part Australian Story, focusing in on his former Silverchair bandmates Ben Gillies and Chris Joannou, feels right at home with BMG.
"From the podcast to the album, the exhibition and forthcoming featurette film, BMG have proven themselves to be the most ambitious and revolutionary music company in the game," he explains.
"From my compositions on 'Frogstomp' to 'FutureNever' and everything in between, my songs belong at BMG. I'm truly grateful to be in a position to sign the most important deal of my career with them".
The Music Network
Get our top stories straight to your inbox daily.